By Chris Latronic and Tyler Rock
Ezekiel Lau's 2016 mission was simple: to make it onto the World Surf League Championship Tour. Although the Hawaiian had a stellar year traveling on the QS grind, Zeke remained one slot out from making the dream Tour going into the Vans Triple Crown. With an early round loss at Haleiwa and a semifinal QS points battle at Sunset, Lau was only 50 points away from qualifying.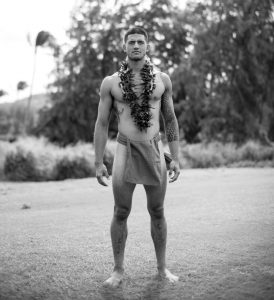 With nothing more that he could do, the 24-year-old's fate came down to Quiksilver teammate Kanoa Igarashi. In order for Zeke to make the tour, Kanoa would have to double qualify at the Billabong Pipe Masters, which meant that the World Tour rookie would have to surf his way to the Quarterfinals.
This high drama led to one of the greatest performances in brotherhood surf history as Kanoa made it not only to the Quarterfinals, but to a second place finish, making Zeke's dream come true. After the victory fog settled a bit, we sat down with the acclaimed duo and for their insights on the most exciting contest day of the 2016 year.
Now that you've had time to think about the emotional rollercoaster that was your qualification experience, how does it feel to know that you'll be competing full-time on the WCT?
It feels pretty good, I don't know if it's fully sunk in yet. I'm stoked. I can't believe I've actually made it on Tour, it's been a goal of mine for so long…I've come so close so many times, it's unreal. I'm sure it will continue to sink in further in the next couple weeks.
Growing up in Town, you were involved in so many sports, surfing included. Why did you choose surfing as a career?
During high school, yeah I was doing a lot of sports, and surfing was something I liked to do. I wasn't sure which path I was going to take, whether or not I was going to go to college. One year Jason Shibata took me to do a few QS's in El Salvador and Mexico, and I ended up winning the first and getting second in Mexico. That's when I decided to really pursue surfing as a career, and I later won the HIC Pro. Those events really reassured me that this was something I wanted to do. When I played soccer, I wanted to be like David Beckham. When I played basketball, I wanted to be Lebron James and for me surfing was about being like Sunny Garcia and Andy and Bruce [Irons]. While those sports aided with school, it was the opposite with surfing. It was a sticky situation because I loved surfing more than any other sport, but it was hard to do with school so I'd go to practices and at the end of the day I was hoping there'd be time to surf.
Did spending time out of the water extinguish your motivation, or increase it?
I'd go weeks at a time without surfing, because it was hard to get to the beach. Plus, in the wintertime, there's no waves on the South Shore. But I still loved it, and that reassured my passion, it was what I wanted to do it more than anything else.
During your grom days, you were under the tutelage of esteemed coach Dave Riddle, known for teaching Andy and Bruce Irons, Dusty Payne, Coco Ho and others. How did he influence your surfing during your most formative years?
Being with Dave molded me. He taught me everything about the North Shore, from surfing Haleiwa to Pipe and so much more. I was really fortunate and blessed to have met Dave. I was a kid from Town and knew nothing about surfing on the North Shore, and that's why I call him the Mayor of the North Shore. He put me in the right places at the right time, he was my second family. I spent weekends with him and would go back to school during the week.
Was there a pivotal moment in between your early years and your time on the QS where you learned what it would take to eventually qualify for the World Tour, or was it more of a step by step growth process?
Everything's been a learning curve trying to reach that goal of qualification. There's been ups and downs, different sponsorships, different coaching, it's a lot to get used to. Including the travel: I'm from Hawaii and I've always traveled, just not to the magnitude that I have in the last few years. It's a lot to take in at once, and I feel like I'm getting more used to it, being able to adjust and figure it out. With Quiksilver, I now travel with Leo [Fioravanti] and Kanoa [Igarashi], and it's been a long ride but I wouldn't want it to have happened any other way.
Let's talk about how it all went down: You came into the 2016 winter season on the cusp of qualifying, only a single spot outside of the top 10. In order to jump into that last slot, you'd have to do well at the Vans World Cup.
Sunset was crucial, even Haleiwa before that because I could have closed it out there. I came into Sunset feeling good, and I put together a few good heats. It was in the quarterfinals that I thought I could lock it up, because if I made that heat, I would have jumped into 10th. But with a few guys close to qualification still making heats, everything kept shuffling. I was in the first heat and the announcers said I made it, but there were still 4 or 5 more guys close to qualification still surfing. I made it to semis, with 3 others going for qualification: Frederico Morais, Jack Freestone, and Tanner Gudauskas. I had to get 3rd, and I placed 4th in my semifinal. Jack got 3rd and qualified and I was one place away from making it.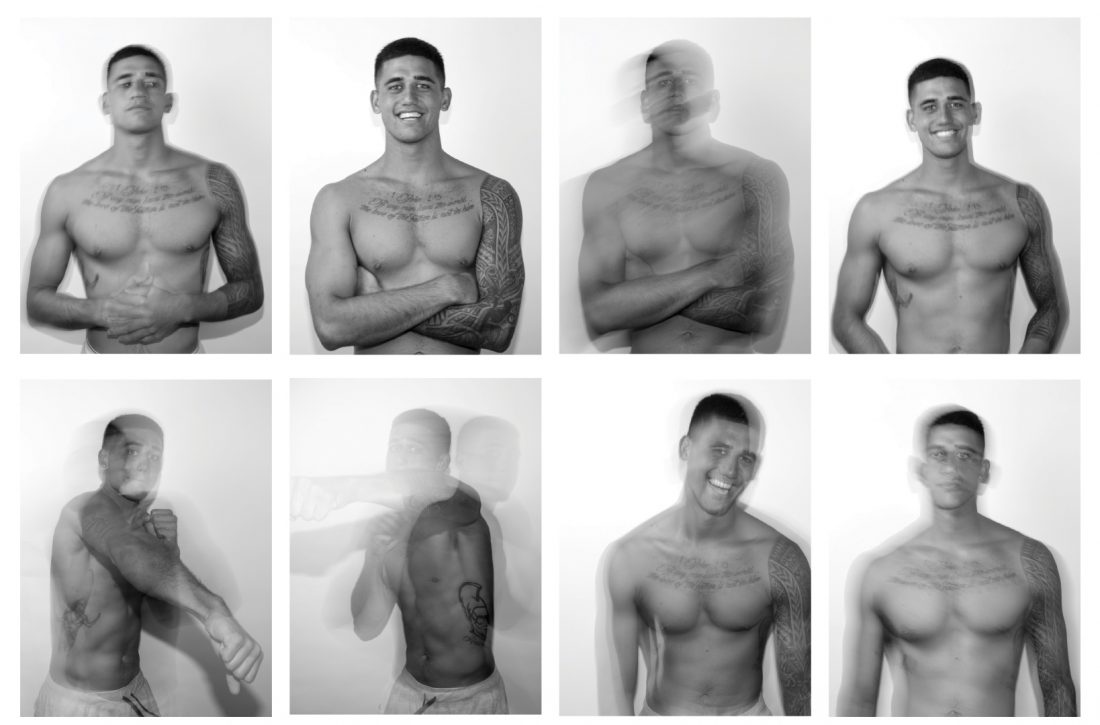 How did you handle the result?
I accepted it, telling myself I gave it a good run and stayed positive. I've been improving slowly every year and that's all I can ask for. This year, it all came down to Pipe with my career in Kanoa's hands and he did it, he put on the best performance of his life and I'm glad I got to benefit from it.
Kanoa, what was your mentality going into Sunset?
For me, overall, I felt like I had a bad year. Coming into Pipe, I was glad the year was over and that I had another chance to get on Tour. When I really looked at my results for the year, I won two 6 stars, and that's not something everyone's doing. So I took a moment to myself, realizing it wasn't a bad year, I didn't lose first round in any CT event and won one heat in every contest. I felt like I was surfing 40% and I didn't get to show my real surfing and compete how I wanted to compete. It was a year of new places, new scenarios and new pressures and it got to my head. I wasn't at ease before contests, I had so much head noise. Before coming to Hawaii, I confirmed a spot on the 2017 CT in Brazil, so I realized that Pipe was my chance to be open and relaxed, and that's where my mind was. That was until the qualification thing came up with Zeke.
When did you realize the magnitude of the situation Kanoa, that you'd have to run the table to help push Zeke onto the World Tour?
I didn't realize how much pressure Zeke had on himself. It's so hard to compete at a high level when so many people around you saying 'this is your contest, this is it, you're going to get it done here'. It looked like he was handling it all well. He did step up, I was on the beach at Sunset in the rain cheering and I felt like I was in the water with him. When he came up just short at Sunset, everyone looked at me and all the attention shifted my direction, with everyone knowing that I was the only one who could help. Right away I said 'I'm going to thrive off this pressure' and surfed Pipeline right after the Sunset contest ended. Zeke told me 'hey do it for yourself and if it works out great but don't worry about it, because I was the one off by 50 points'. But inside I knew he was saying 'you better do this', you know. It was exciting, I've never felt that pressure before and it gave me the opportunity to show what I had.
Zeke, what was it like to watch Kanoa face Keanu Asing back in Round 2, who needed to win in order to improve his chances to requalify on Tour? Was it bittersweet?
I saw the heat draw with Kanoa and Keanu and thought 'well that makes things awkward for me'. Keanu and I talked about it the day before and either way, it's a win-win because I'd be stoked for Keanu and I know Keanu would be stoked if Kanoa won and pushed me through. We both have to make a living and we're fighting for the same thing. If it was him and I man on man in a heat, it'd be the same thing. Competition is not going to ruin a friendship, we put it all out there and leave it in the water.
Kanoa, on the last day of the Pipe Masters, were you pumped up and motivated to see your goal through? Or feeling the pressure?
Well, I wasn't expecting to compete that day. The night before we were cruising at Lei Lei's, and I went to bed at 1 am, woke up and the waves looked bad. I went back to bed and got the text, started getting pumped up and surfed in the heat with Kelly and Jordy and I made it through, and I was thinking 'wow I didn't even think we were going to surf and now I'm into the quarters'.
Talk to us about the Jordy Smith Quarterfinal heat, Zeke. All Kanoa had to do was beat Jordy, who has having an excellent winter season, having already won the Vans World Cup. If Kanoa did that, your lifelong dream would be fulfilled.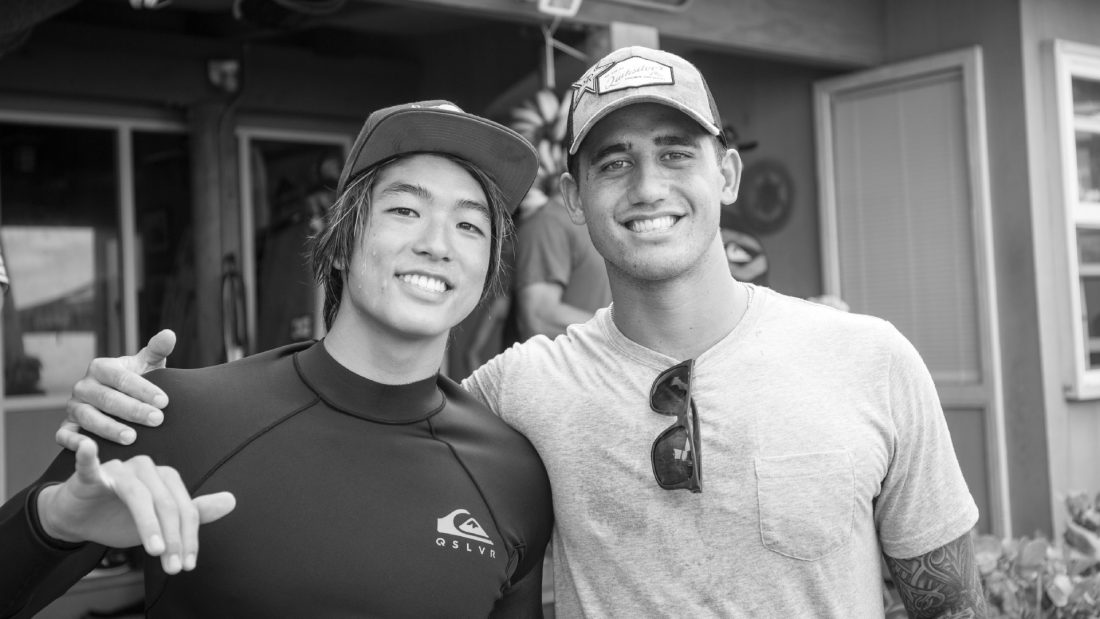 I was sitting on the couch, the same place where I was sitting when Kanoa won his heat earlier, and I didn't want the cameras to see my poker face. I saw Jordy get his first wave and I don't know if I fell asleep or blacked out or what but the next thing I know I was jumping and cheering. I don't remember watching Kanoa's wave live. I was tripping, shaking and I couldn't control my breathing. Kanoa got his second wave and I said this is really happening and when the horn rang, I was so stoked for him, he was looking at me pointing. It's crazy when you rely on your friends to do it for you. I remember asking him 'would you have done this if you hadn't been pushing for me to qualify' and he said he didn't know.
What about from your perspective Kanoa? Talk us through the Quarterfinal matchup with Jordy.
Going into it, the right guys lost in the right heat and I knew I was coming up against Jordy, and he had the Vans Triple Crown title on the line so I knew he was going to be coming full swing. Everyone was telling me 'you got this' and in my head I told myself 'you know what I do have this because I feel better than ever'. But at the same time it seemed like no one had faith in me, I could see it in people's eyes. The webcast was on and I heard guys like Ross Williams say that I was about to face Jordy, and how it was unlikely I could win but that'd be sick if it happened. I was glad I heard that and said to myself 'screw these guys' and I went out there and I didn't back down. I pushed Jordy deep and everything was going to plan. He got his 7 and I said whatever, I didn't think that wave was that good. I told myself that I wanted an 8 or 9 to shut every one up so I took off deep on purpose and I gave it biggest pump, almost fell off but kept pumping just screaming through the barrel. I was looking for an opening and came out and looked straight at the Quiksilver house, where I could see Zeke claiming it from the couch.
How could you see him if he was sitting inside?
I felt like I was inside the room with him. From that moment on, I said it's game on. I got the score, paddled back out, had chicken skin, guys were freaking out. After you get a big score, that's when you have to step it up. I could feel everyone thinking about it, thinking about Zeke qualifying… I held Jordy off and as soon as the horn blew this feeling came down my whole body, just chicken skin from the whole heat. I was in a state of shock, looking at Zeke in the yard, his arms in the air. It was what I imagined for weeks, just see him claiming it from the water.
What did that win do for you after a difficult year?
I didn't crack under pressure, I didn't let my emotions get to me. I've been cracking under pressure all year and at such an important time I was able to thrive from it. I got back to the beach and everyone was in such a good mood, it felt like a dream. I kept pinching myself to make sure I wasn't dreaming, I left marks from pinching so hard.
What was the reaction from the community like, Zeke?
I felt bad that I couldn't reply to every single message I received. There was so many… It made me feel good, everyone was so supportive. You don't realize how many people are behind you and support you until times like this. I want to give back to people who have given so much to me and to stoke them out makes me happy. For it all to fall in place, it feels good.
In March, you'll suit up at the Quiksilver Pro Gold Coast. What are your expectations?
I'm going to set certain goals I want to reach but I'm also going in without any real expectations. I want to be a sponge and learn from people and adjust as I go. I'm open to learning and I'm ready to get to that next level.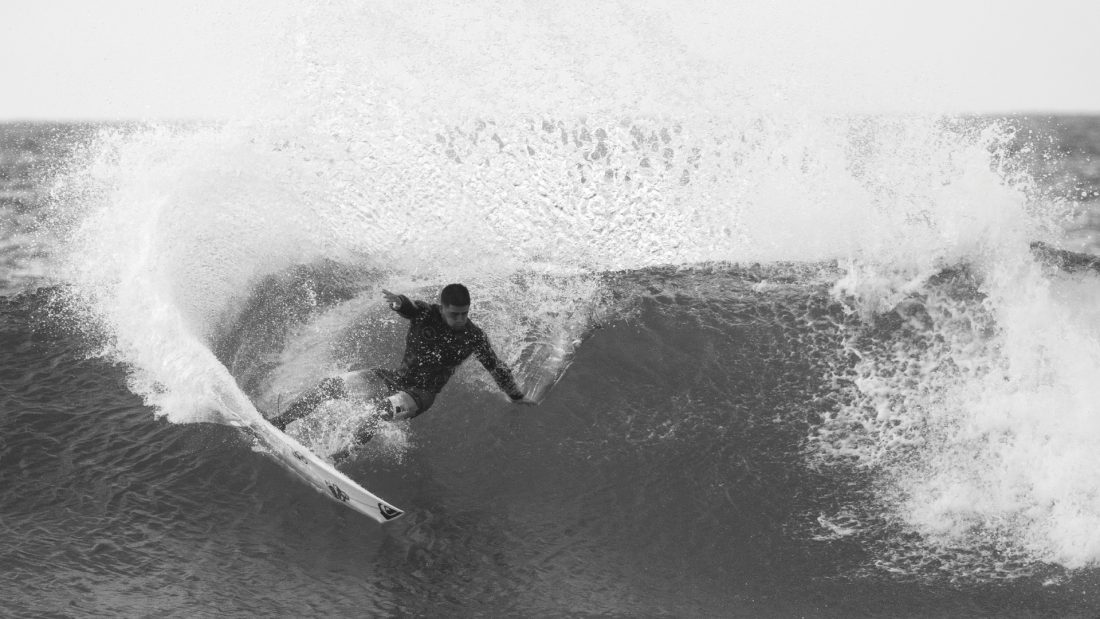 What about someone you're looking forward to competing against?
It'd be sick to surf heats with Kelly, and I haven't had any heats against John [Florence] since I was a kid. It's going to be crazy to be in heats with guys like Filipe Toledo and Gabriel Medina…For it to finally become reality at Snapper, I don't know how it's going to feel exactly.
What's your record competing against John John?
My amateur record against John… I think I've beat him a few times, but he's smoked me. I remember my first event at Sunset I was 7 years old, John would have been 8 or 9. We were surfing at Vels, and all of a sudden 6 to 8 foot sets started pumping outside. I was riding my 4'11" and my dad said 'you're out there, because the girls are going out there John is going out' and I was scared, putting my jersey on. On the first set everyone gets pounded and the lifeguards lost their boards and are swimming, all the kids are scattered. All of a sudden I see John double arm dragging from the point getting barreled all the way across and I was thinking 'what the heck is this kid on'. I caught some whitewater and went in after that. John's always been on a whole other level.
By qualifying, you've achieved the dream of all dreams for surfers, so what's your advice to the groms out there who are chasing your path?
Take your time. Whatever it is, it doesn't have to come right now. I felt like growing up, you know when I wanted something I wanted it at that moment. But going to school and waiting, it's ok to let yourself mature and wait for when it's actually time. Traveling with Jason Shibata when I was young, I said that I wanted to do a full year competing. I did 2 events and wanted to go home because it was so gnarly dealing with the stresses of travel. I was stoked to go back home and be with my friends at home. It's important to cherish those moments and do things like Prom. Go to Prom, it's one of the funnest times of your life.
What can we expect from you in 2017?
Expect me to go 300% in everything I do. I'm going to give it my all, get some good results and try to take down some big names for Hawaii. I want to represent Hawaii the best I can. Expect me to come out of the gates firing.