Kaimana Henry, at the age of 37, is having quite the career year. He just happened to snatch one of the best waves of the entire winter – scoring an 11 point ride – while competing in the 2016 Da Hui Backdoor Shootout, eventually hoisting the first-place prize check. He then won the first ever international QS event in Rangiroa, French Polynesia, two months later. "It feels amazing," he said after the latter victory. "It all fell into place."
Although he'll humbly admit that his career and sponsorships have also "fallen into place" over time, the gentle giant's rite of passage is far more intricate. We sat down with the beloved (and the most approachable) member of the North Shore tribe to hear his humble beginnings and how his relationship with Volcom developed into him now overseeing one of their storied North Shore houses.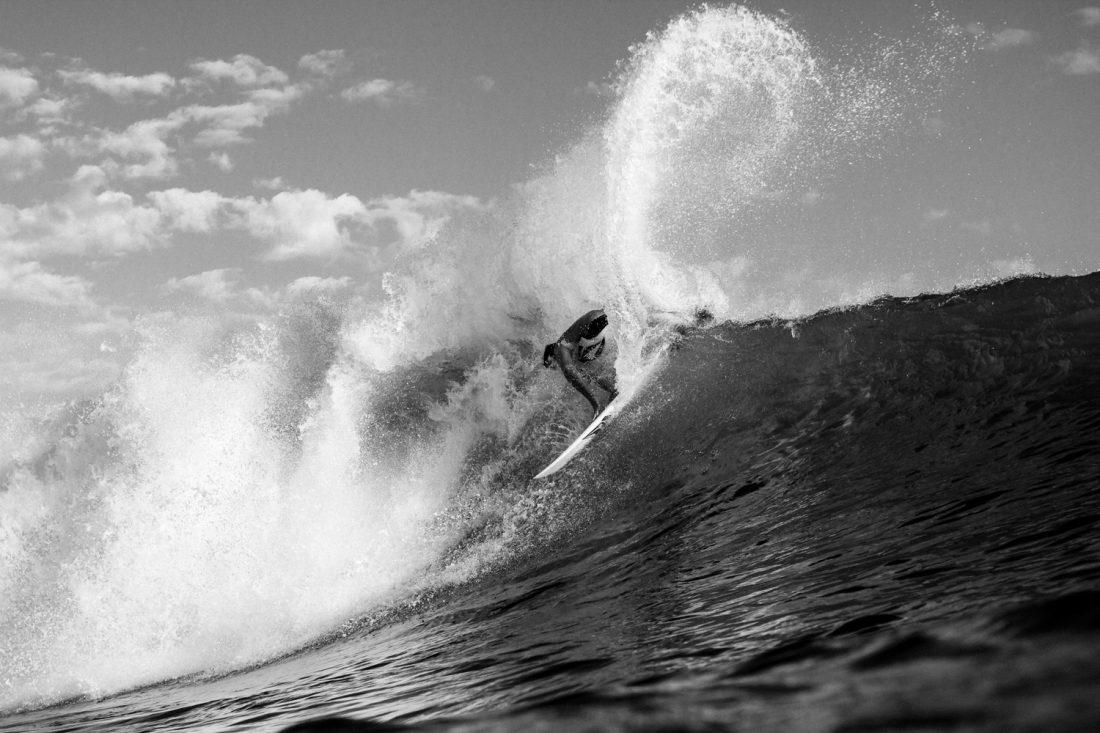 Where did surfing first come into play for you?
I learned how to swim before I learned how to walk. My dad was a full watermen, fishermen and an unreal diver. My parents loved the ocean. Maui is one of the most beautiful places in the world. Hana was great for that, real mellow. The first time I surfed I was probably 7 years old. My friends' Dad had a fishing boat in the harbor, and he would make us swim out to boat and clean it. He had some longboards on there. I remember being super stoked having something to do, something I liked and I remember getting barreled for the first time. I probably barely even got barreled. I just remember the feeling, I was so amped on it, I just wanted to do it over and over. That was 30 years ago, and I'm still trying to get barreled and keep the stoke alive.
When did you first come to Oahu's North Shore?
On my first trip to the North Shore, I was blown away. There were so many gnarly waves. Just seeing old surf videos, like the North Shore movie, I was in awe looking at everything I'd seen in movies. I lived here off and on. I made $300 a month from my first sponsor, and I remember thinking 'wow you can make money from doing this'? Once I got straight out of high school I moved here.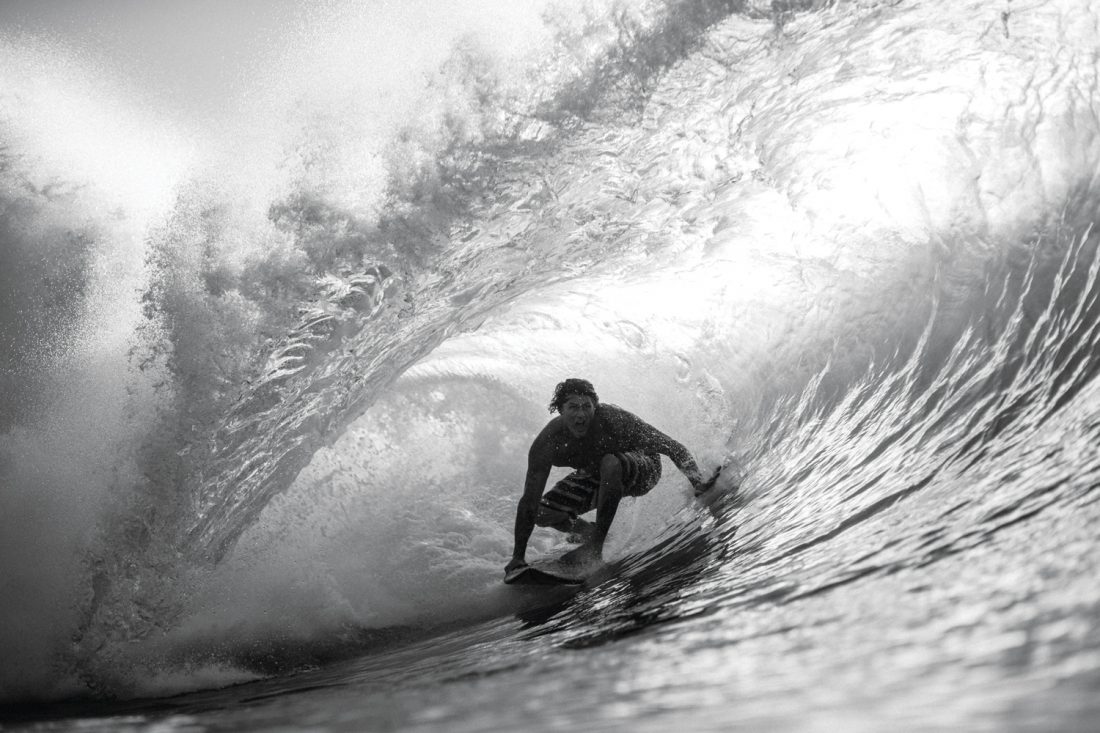 How did you relationship with Volcom start?
Volcom's always been the raddest brand. When I rode for other companies, I'd say 'hey Tai can you get me some Volcom boxers' or whatever. After I lost all my sponsors, I went back to Maui and was over it, I didn't surf too much. I still surfed but there's times when I didn't surf. That was hard because in 2000, I had one of my best years. I got 5th in the Shootout, did good in a couple ASP contests and got a lot of coverage. I got a cover in Surfing and Transworld… Then I got dropped by my sponsors. I was frustrated, thinking 'wow that's heavy, you do your best and just get cut'. I basically moved back to Maui, said I would go back to the North Shore to get some good waves. I never really made it back. I got caught up in the scene, it's so easy to not do anything and just have a good time with friends. I was over surfing. I almost didn't want to be a surfer at the time. In 2009 or so I got fired back up and wanted to surf. I had a bunch of good boards, was psyching on it and moved back here.
What re-kindled that fire?
I don't think I really lost it that much, I'd still go on surf trips. I went to Mexico and still loved surfing, it's just not what I wanted to do for a living. I could have roughed it out, hung in there but I didn't want to at the time. Now, I realize that you can make it. I can live on nothing and get good waves. That's what fired me back up, remembering where it all came from and remembering that first time 7 years old on a longboard and remembering that first barrel, saying this is what I want to do. I've been here 3 years now, taking care of the Volcom house. If everyone takes care of their own part, surfing here will just really motivate you. We're living in the best waves of the world.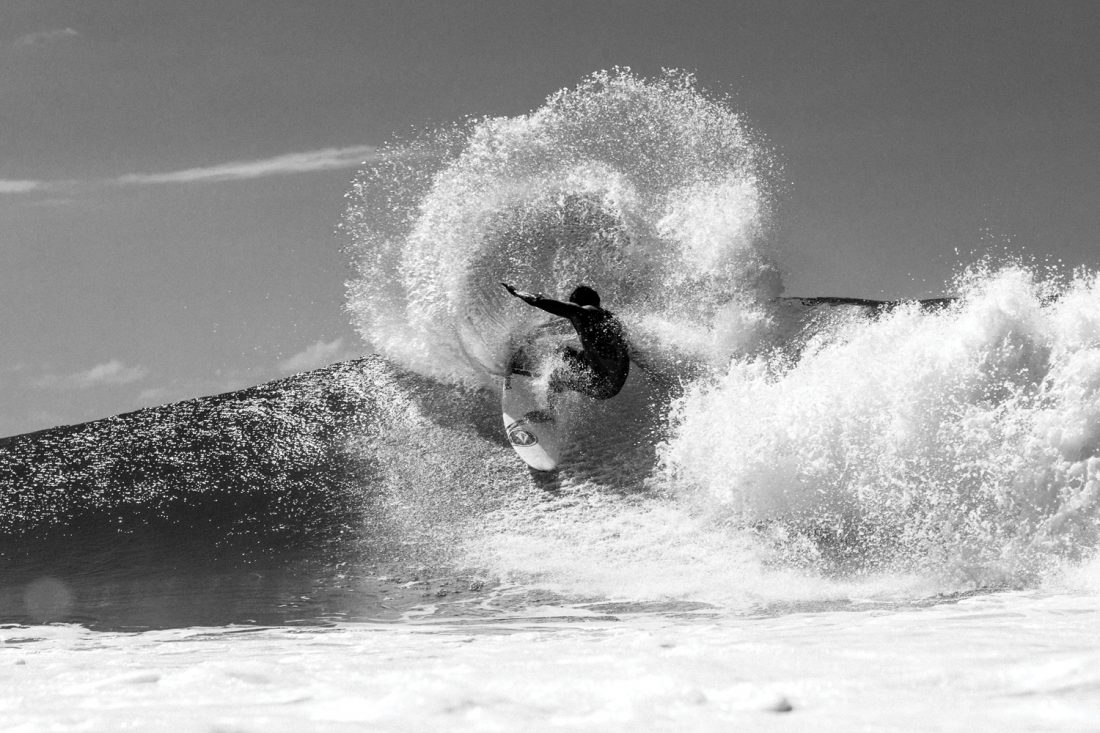 You won the Backdoor Shootout in January thanks to an 11 point. Tell us about that wave.
Usually at Backdoor, if it looks like a closeout, that's the wave you want. It might have been a closeout, but I went for it anyway. Did one big pump at bottom and the board took off on me. I got my head down, and it was a crazy vacuum suck spit, pure white and
I made it through coming out into a big blue room. It started running on me, and after a couple more big pumps I saw a doggy door. There was so much adrenaline going on all at once, it was one of the crazier Backdoor waves I've ever gotten. It was radical.
Any words to those aspiring to be professional surfers, to the groms?
Don't get ahead of yourself, even if you're one of the nuttiest groms around. You want to be humble and treat everyone equal and be a good person. I think that's why Gavin Beschen is such a rad person, because he's so good to everybody and I think those are some good footsteps to be following.