By Andrew Oliver
Kaua'i's Gabriela Bryan has been steadily making her mark on the junior circuit for several years, most recently claiming a Gold Medal in the Girls U18 division at the ISA World Junior Championships in Huntington Beach. The 17-year-old surfs with power and style well beyond her years and is the rare junior surfer who will transition smoothly into the pro ranks. While being an outer-island surfer can hide you from the spotlight to a degree, Bryan has been consistently stacking major results in the last few years making it clear that she will be a force to be reckoned with for years to come. Freesurf spoke with Bryan from Australia where she is competing in the final Qualifying Series events of the year.
Age – 17
Hometown – Kilauea, Kaua'i
First Waves – Hanalei Pier, Age 5
First Contest & Victory – The Irons' Brothers Pinetrees Classic, Age 6
Favorite Surfers – Carissa Moore, Bethany Hamilton, and Seabass [Sebastian Zietz]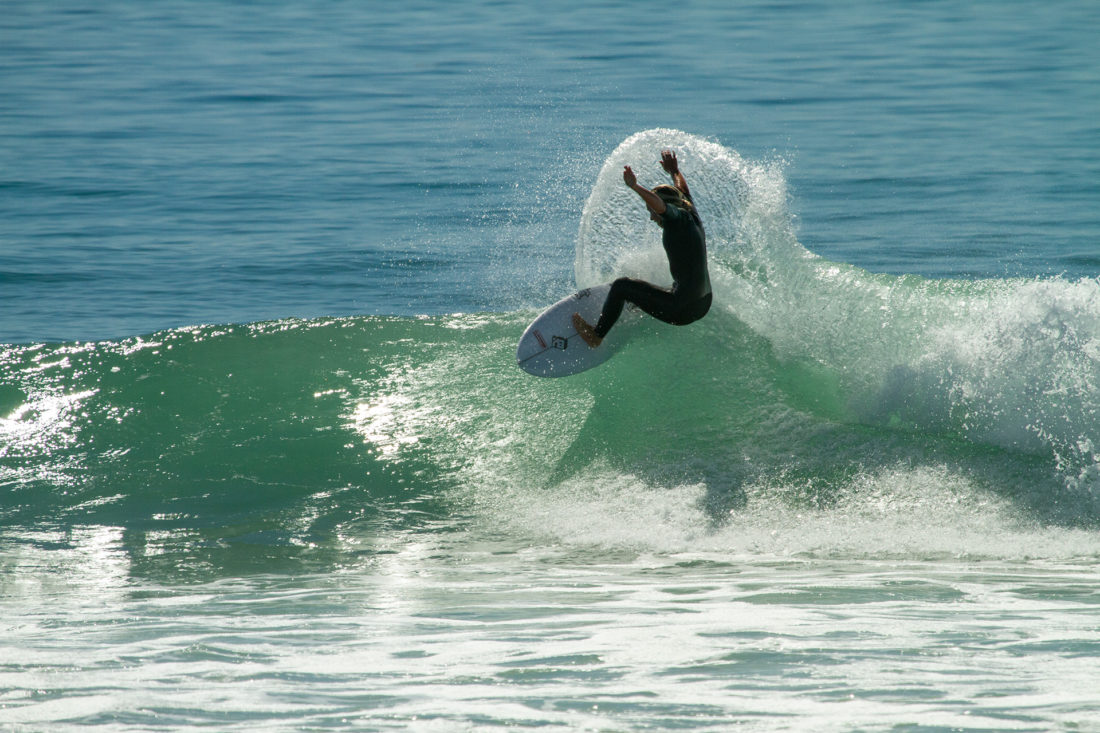 Hey, World Champ! Has that title started to sink in yet?
Yep, it's a pretty amazing feeling!
I know winning an ISA Junior World Title is a goal you've had for some time; what was it like to actually achieve it?
Winning gold at ISA has been a goal that I've had for a few years now, and to finally achieve something that I had been working so hard for is the best feeling ever! Especially when I get to represent Hawai'i while doing it.
This is your third year competing in the ISA World Junior Championships; what keeps bringing you back?
The ISA World Juniors is such a unique event, especially being a part of a team because surfing in usually such an individual sport. So it's really cool to experience the team aspect.
This win must be a huge confidence boost as you start to focus more on the qualifying series. Any lessons that you'll be carrying over to the QS?
I always learn so much when I compete. The ISA World Juniors is one of the most challenging events with so many talented juniors. Knowing that I can win a world title with surfers from 44 different countries really gives me a lot of confidence.
You seem very at ease when you compete, especially for someone your age. Have you always been like that or is it something you've worked on?
That is definitely something that I have worked on. I have surfed so many heats in my life, so I am always learning and trying to improve my surfing and heat strategy in every way that I can.
Is there anyone that you train with on a regular basis?
I have been training with Kahea Hart for about seven years now. He has taught me so much and has been one of my biggest supporters since the very beginning. I have also been training a lot with Dustin Barca when I am at home, and he constantly pushes me to work harder and is one of the best uncles ever!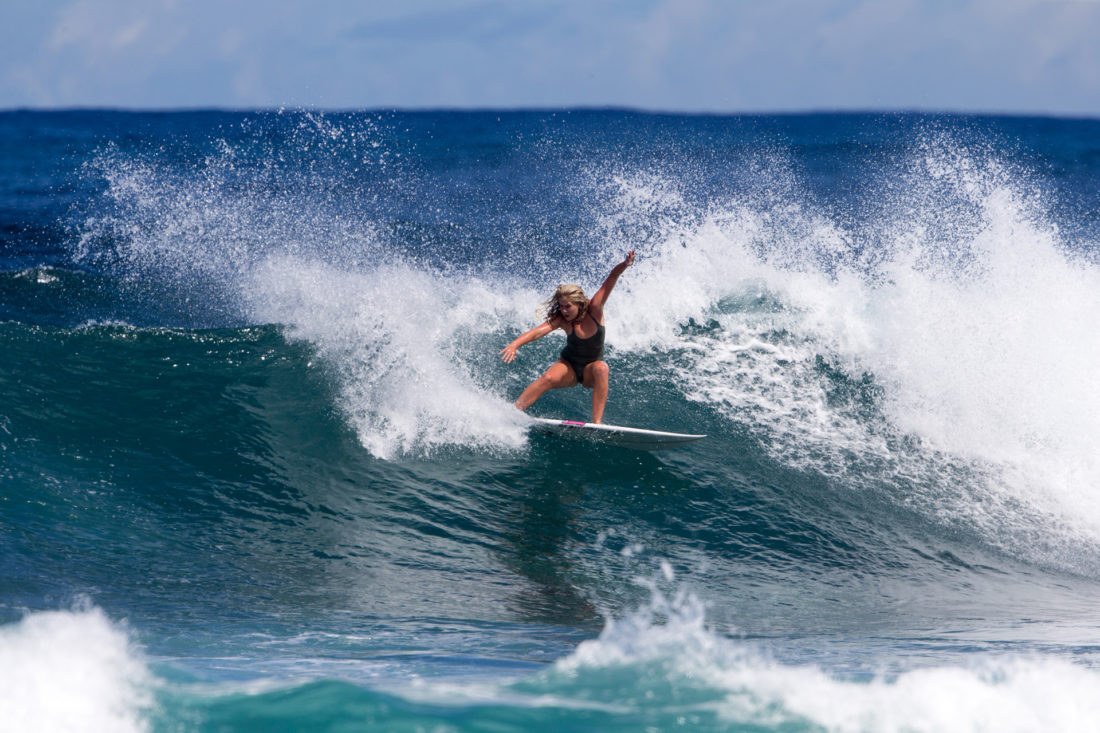 You had another important victory this year, winning the trials into the Freshwater Pro; what was that experience like?
Surfing and being at the wave pool was one of the best weeks of my life! Just having the opportunity to surf my first CT at Kelly Slater's wave pool was an unforgettable experience.
The format for that event is pretty unique. What was it like competing against the other women on the CT?
It was super cool to surf in that format because it was like competing against everyone on Tour, not just who is in your heat. I learned so much from being in the same atmosphere as all my heroes; it really motivated me to work harder to make the CT as soon as I can.
This has been a big year for you. What are your goals for next year and beyond?
I plan to keep on working hard, improve my surfing, and try my best to make it onto the World Tour.