During the week of February 8th, Honolulu's Kakaako district was splashed with bold and colorful graffiti, manifested into expansive and collective murals that featured the likes of gladiator-clad mythical figures, cartoon-like animals and multiple, visually stimulating mantras.
Called POW! WOW!, 2016 marked the 6th Annual event for the group that puts on art shows in the form of local and imported artists tagging approved areas, all in an aim to bolster the art scene in the specific region (other event locations include Long Beach, Austin and Taiwan). This year's event followed a theme dubbed "Stranded in Paradise", and featured works by Haroshi, Audrey Kawasaki, 1010, Hula and many more.
POW! WOW! began when founder Jasper Wong conducted a small gallery show in Hong Kong. Kamea Hadar, a former classmate, noted that they should conduct something similar in Honolulu, and, according to Hadar, "that was where it all started."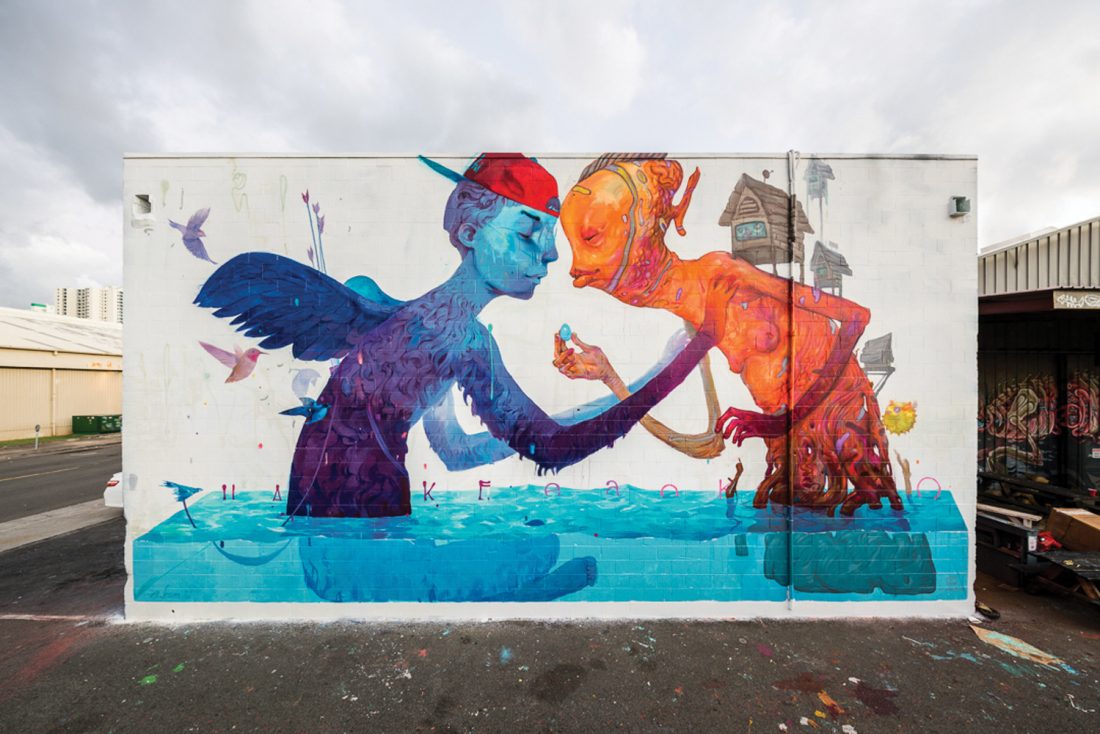 The first POW! WOW! in Hawaii, although exhibited under a different name, had two focal points: first, showing the public the process of creating a canvas instead of the finished product. "We wanted to open the process of the creation of art to the public," said Hadar.
Second, an element of teamwork within an often individualistic medium. "We wanted collaboration, not just work separately," said Hadar. "We brought in 7 international artists along with 5 local artists. At the end of that first one, we had a big party and ended up jamming on the wall parking lot outside, a jam purely by accident and for fun, and that ended up being the first POW! WOW! mural. We thought 'hey let's get a few more walls next year'. The community fell in the love with the idea, so instead of canvas we started murals…completely by accident."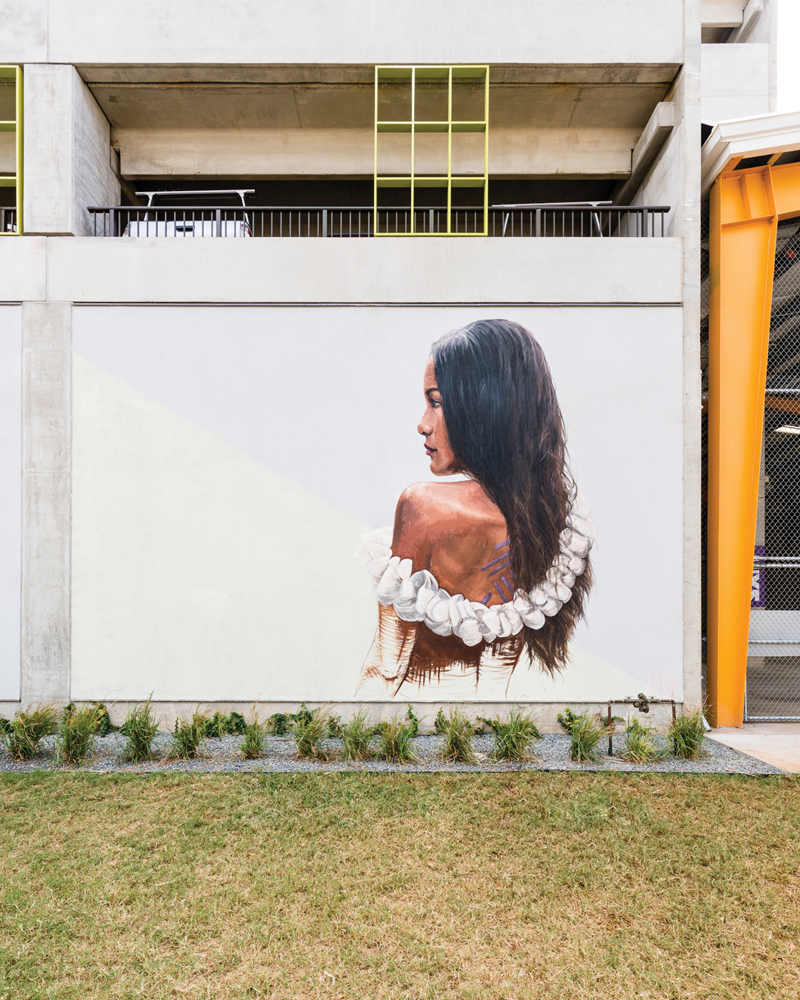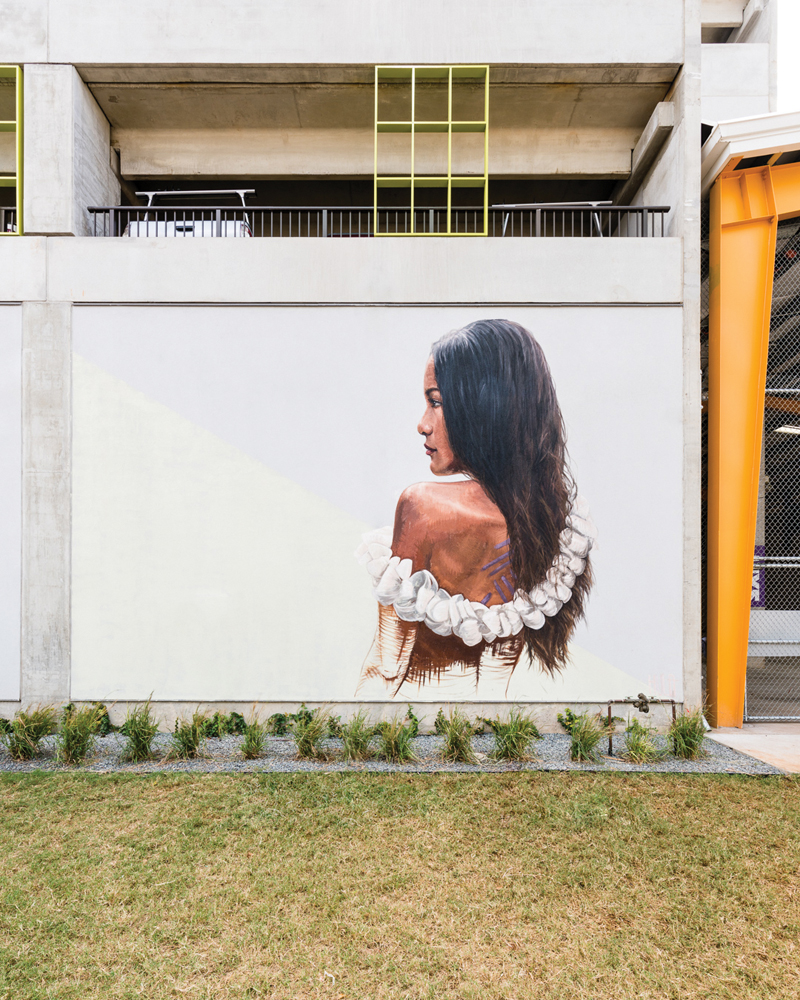 Then came the big bang: throughout the past 6 years, the event swelled: in coverage, popularity and number of contributors. "We started getting more artists, bigger walls, bigger names and before we knew it, in 2015, we were at our max: 120 artists, something like 80 walls," said Hadar. The 6th Annual event was shrunk down though, to help foster more a family, community feel among the artists.
What's the biggest difference between 2016 and past POW! WOW!s, other than shrinking down the size? "We added JP Kennedy to the crew, my close childhood friend and also one of the rockstars in The Green band. He came on board to help develop our live music arm so we threw a big concert at Fisherman's Wharf to close out the event," said Hadar.
The reasoning behind the event's namesake, lettering that easily sticks out on a page, is two fold. "One of the artists created a piece that looked like an old comic book scene with one guy punching another with a big pow," said Hadar, referencing back to the first POW! WOW!. "The name comes from comic book culture. There's two exclamation points, because it's two separate words: pow is the way art hits you when you turn the corner and after it hits you, wow is the reaction when you internalize the art after the fact." Also adding to the name is that POW! WOW! is a Native American term that refers to a gathering that commemorates culture, music and art.
With such a gargantuan umbrella that is indeed art, Hadar noted that there isn't one style that he and other members of the POW! WOW! staff look for when choosing which artists to bring in.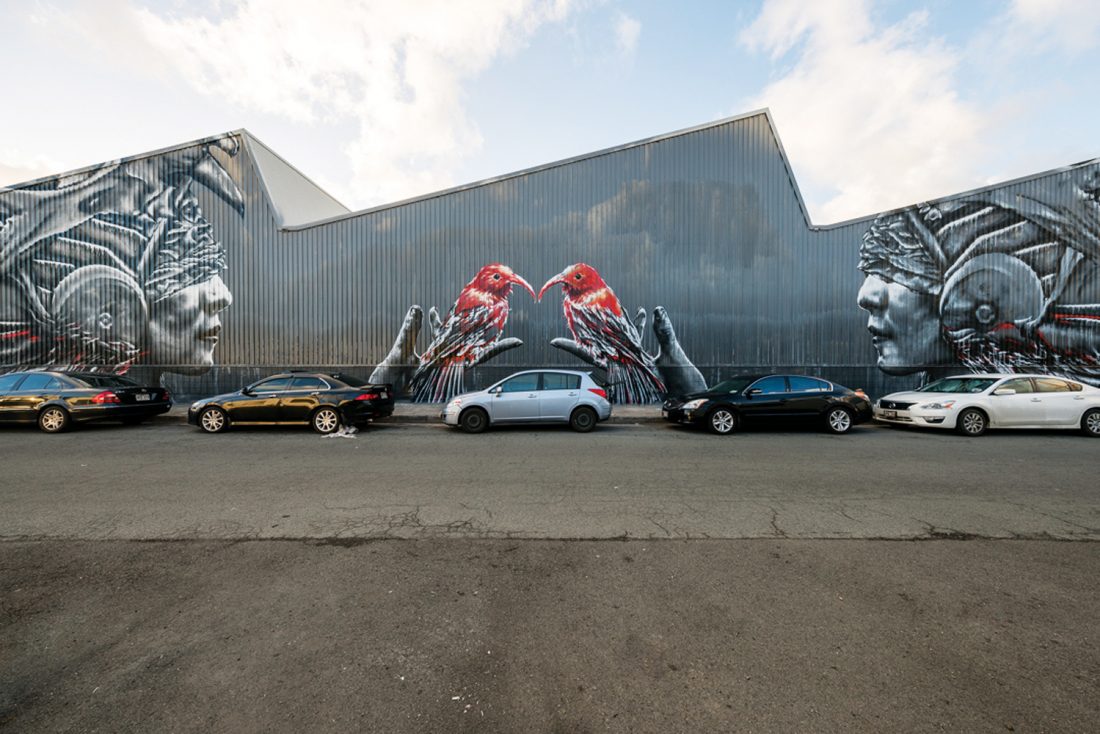 "I would say the main thing we look for is just personality. Coming from Hawaii, it's a place where personality matters where reputation matters, people have respect and say thank you. I don't care how famous or talented you are, if you're not someone easy to work with, we're not interested," he said. "I think that's a big factor in the way that we curate. It always varies. In the past we've gone through big names who did huge murals. Sometimes we take people well known in fine art or who haven't gone big and facilitate that, maybe a lesser known talent in some circles that we really believe in."
On a deeper level, POW! WOW!'s foundation and long term vision is to help foster the art scene in Hawaii. "When I was growing up, people said you had to choose between being an artist or living in Hawaii, because there wasn't enough industry," said Hadar. "I hope my kids can live in Hawaii and make a living as an artist if they want to be. To me, with the modern day technology, the internet has allowed us to turn places like Hawaii from island into a hub."