Years working together: 7
Glenn, how did you and Finn get connected in the first place?
GP: Dave Riddle contacted us, saying they had couple hot kids like Finn and Dax and wanted to see if we would help out with boards, so we brought them onto our team and grew from there. With Finn, feedback is probably the most important thing, because it's what's going to give you a great board instead of a good board. Feedback makes a better board, and we use different materials and different glassing to give him lightest, quickest equipment. It's becoming more and more important for us to get that type of feedback to improve his equipment. Before it was about Finn leaving boards in my hands, now he's giving feedback to help improve equipment.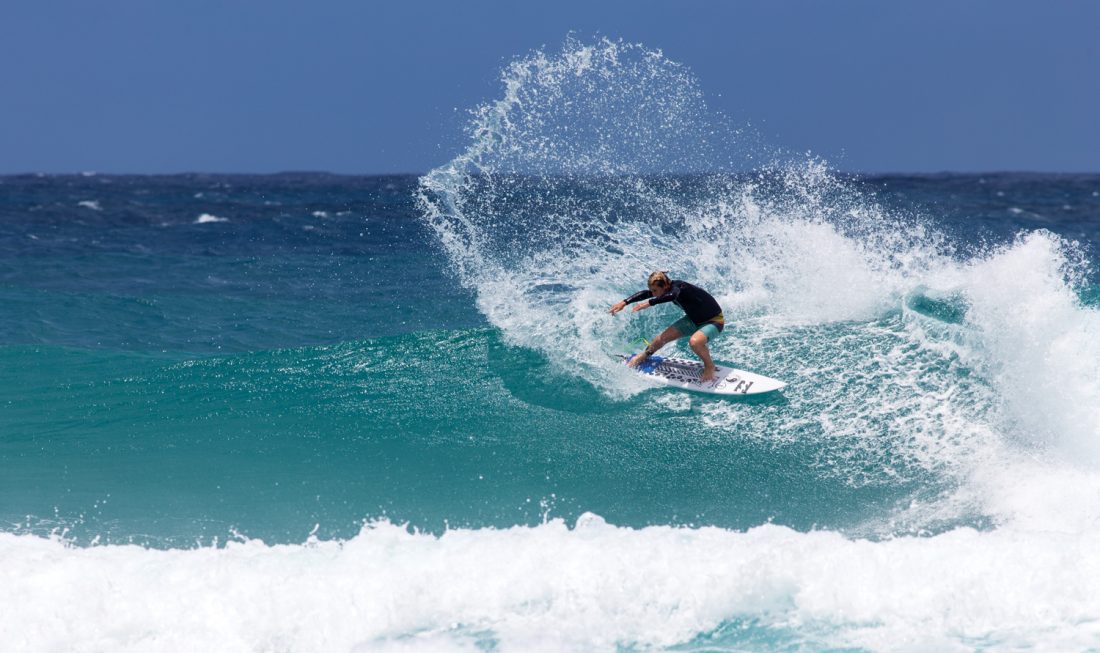 FM: Glenn always has something to say and if I don't like something about a board, he'll change it. He knows what to do with boards. Maybe if you're not exactly too dialed in with boards or don't know exactly what's going on, like digging rail, Glenn knows exactly what's going on even if he doesn't see you surf. You always have to give feedback, you can't just take take take. You have to give back. And sometimes when he wants you to try out a board, even if you don't like it, you still have to try it out and it will work. Trust is the most important quality, because in big giant waves with giant, late barrels, you have to trust the shaper so you can make that drop and you can make that barrel and not die. Trust equals confidence.
How much of that confidence in your boards played into you earning a 2nd place at the 2016 Rangiroa Open Pro in Tahiti?
FM: I'd never been to that spot before, so I told Glenn what others told me about the wave from videos. He made a board for me and it worked perfectly, just going right over the foam ball, allowing me to come out of the barrel and do big turns. It was so nice to have him help me out with that, because all I had to focus on was getting waves. He knows how I surf, so when I have a contest he'll make the board for that contest and it will work. It's so good having that kind of relationship, because he knows exactly how I surf.