Years working together: 3
Within your business relationship, what are the responsibilities and expectations?
JP: My part is listening to what she has to say. She has different people she works with, and her coaches give me feedback often because I don't see her surfing if she's traveling. So I have to listen to what she says or what the people watching her are saying and decipher what that means. It's important to be open minded, listen to her input, and use that feedback to make better boards. Thinking about it, our relationship is pretty simple: I make her boards and she goes out and rips.
MM: We've worked for three consecutive years together. We evolved all the versions and models and ever since then we've been progressing. The feedback isn't just from me, its from other team riders like John John Florence. Jon has seen me grow up, and the relationship between us isn't just a working relationship. It's a family and friend relationship. That's the key I think.
JP: The challenge is to get Mahina on good boards when she's not here in Hawaii. I want to get her dialed and comfortable when she's traveling.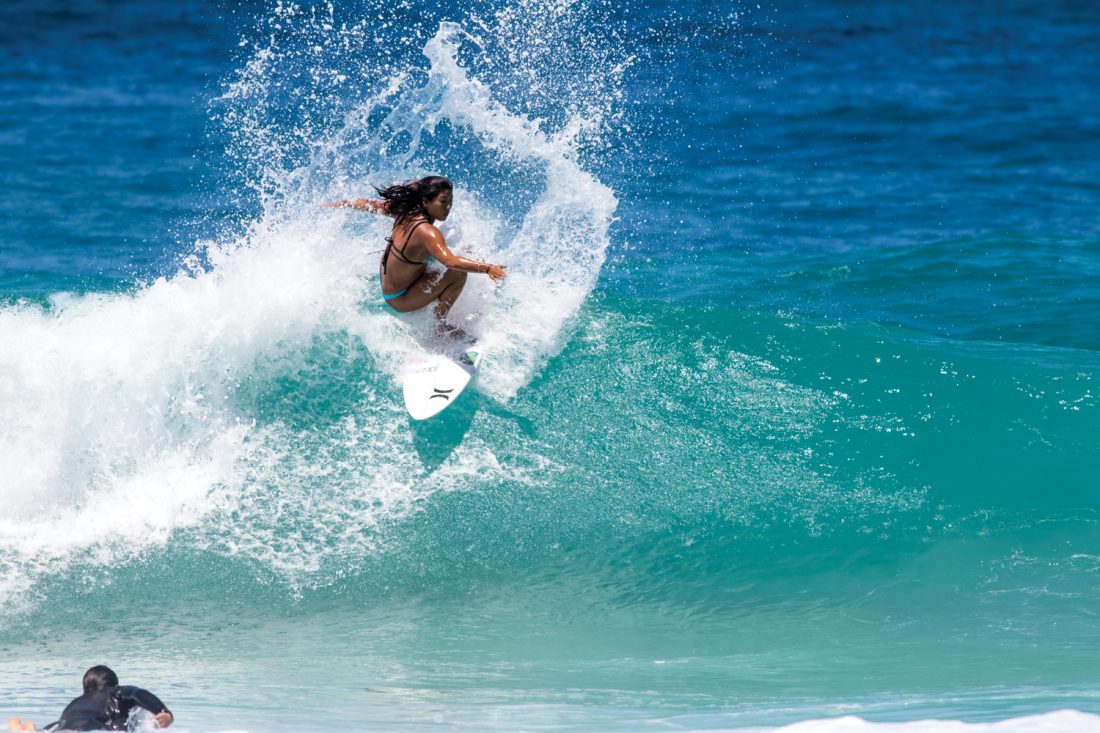 MM: Jon's favorite spot is Rockies, so my favorite spot is Rockies and we see each other in the lineup and we talk about boards in the water. It's great to have someone not just as a working partner but a family friend. He gives me the freedom to choose what kind of board I want to ride too, whether it's regular polyester or epoxy foam.
JP: I surf with a lot of the people I shape for, so it's nice to run into her in the lineup and check with her and the boards. It's nice to have that feedback.
Mahina, do you have any tips for surfers looking for a long term shaper?
MM: A tip I would give to upcoming surfers looking for shapers is to go meet the shaper yourself, don't email. Meet them face to face and bring a board and show them what you like. That's when the whole career starts. That's when they get your idea and hopefully it improves.