Proper 10-15 foot Sunset conditions, a legion of Hawaiian veterans on hand as well a brigade of hungry and international youth and an opportunity – a golden ticket rather – to collect enough points for entry into the the forthcoming Triple Crown events: the 2015 HIC Pro!
Since 1984, this contest has marked the green light for the winter season on the North Shore's hallowed sands, and since 1989, Hawaii-living residents (think Michael Ho, Andy Irons, and Pancho Sullivan) have taken home the trophy, along with a crown of flowers, a swanky check and momentum into the winter season.
This year's winner, Ian Walsh, was no exception. Born and bred in Maui, the 32-year-old is best known for his big wave exploits at deadly breaks like Jaws, and though his competitive repertoire is already established – he won the 2005 HIC Pro soundly – his dominant first place finish a decade later seemed to only further solidify his surfing acumen.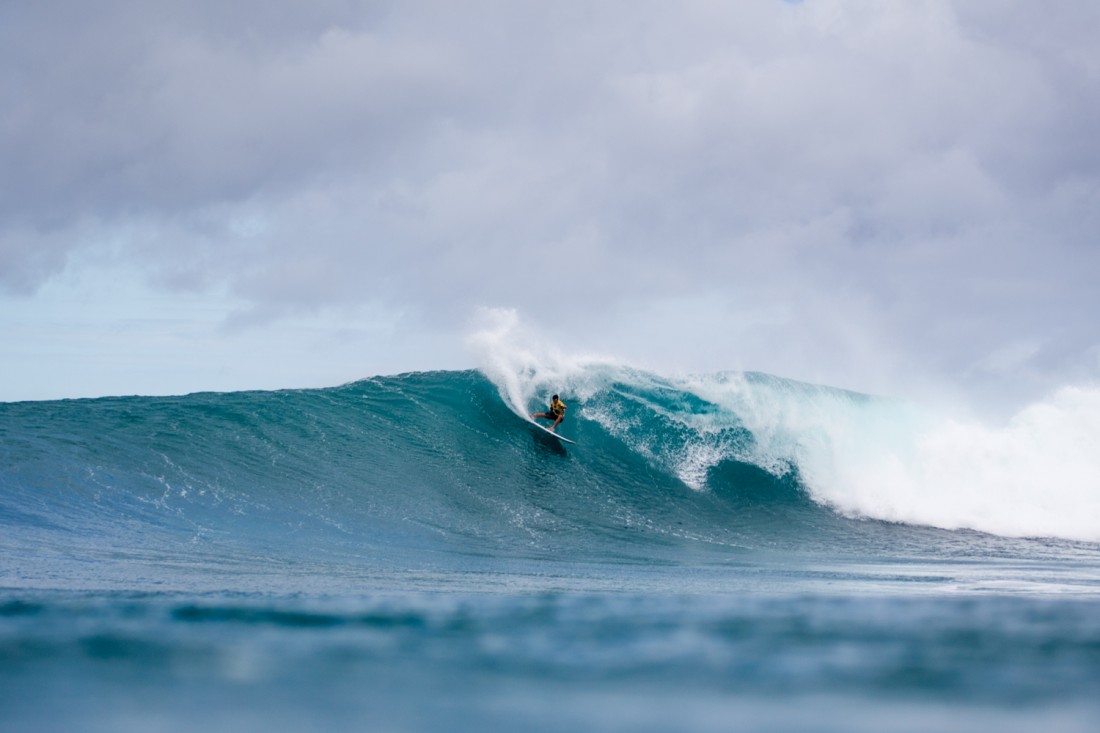 "For this win, it's hard to explain. It feels so good," Walsh said after the 2015 HIC Pro award ceremony concluded. "You have a goal you're working for, and to finally be there and stand on the podium and hold a check above your head, it's hard to put into words. Originally when I won this event 10 years ago, I wanted that feeling back again. You get a little taste and then every event you want to do it again."
What Walsh did again and again throughout the contest was just that: win. He posted multiple high heat and wave totals throughout the four day event with solid wave selection, eye for finding clean faces and powerful carves. In and out of the water, the Red Bull-sponsored waterman exuded confidence through sight and sound.
"If I'm in a contest, I want to win," Walsh said after slashing through the early rounds. "I wake up in the morning and if I'm going to put a jersey on, I want to win the event. That's pretty much the only drive that I need."