By Shawn Pila
I'm sure that most of us who like to eat our vegetables have at some point thought it'd be cool to grow food in the backyard. Maybe after watching some epic documentary, you got all inspired and thought, "I'm gonna go grow me a garden!" So you build a planter box, fill it with dirt, throw some seeds in, get excited. Then a few weeks later the excitement wears off and all that's left is a bed full of weeds. Yeah it happens, but now there is a solution.
Introducing the all new, Infinite Edibles. This is a start-up company based out of the Big Island that delivers trays of ready-to-eat organic lettuce and greens to people's homes. It's like a milkman that delivers an organic mini-garden that you keep in your kitchen to produce fresh greens for the dinner table, and every two weeks you can swap out your garden for any of the other edible selections that they offer.
According to creators, the most attractive element about Infinite Edibles is the convenience of having farm fresh veggies growing right on your doorstep.
"The whole goal behind Infinite Edibles is to provide a product that is really vital and appealing in terms of the way it looks, as well as the way it tastes," explains Chris Jacobsen, co-owner and green thumb specialist. "We are really trying to go with that premium quality with a really nutrient dense idea."
Chris and partner Derek Supnet created the idea because they saw the need to provide those with a busy lifestyle—who'd lost the connection to healthy living—a diverse pallet of fresh food. They recognized that people eat with their eyes as well as their taste buds, and so strived to grow an aesthetically appealing, nutritious, and delicious product.
There's that "slow food" movement where people are returning to the idea of home cooked meals, and Infinite Edibles is just an extension of that. You know who's growing your food and you know the values the farmers have who are growing it.
"We have found that our products and service have helped assist people to make better food choices and improve their lifestyle because our living foods are convenient, fresh and continually renewed. Our customers are now beginning to see how small choices over time really make a difference," Chris says.
For Chris, this idea springs from a deeper connection that people have lost. We become lost in the modern world about how we are living and are disconnected in a major way.
Each platter is a living edible flower arrangement that can sit as a centerpiece on your dining room table, giving you a deeper connection with your food and really appreciating the value in it. And that's where the magic of food consumption comes in.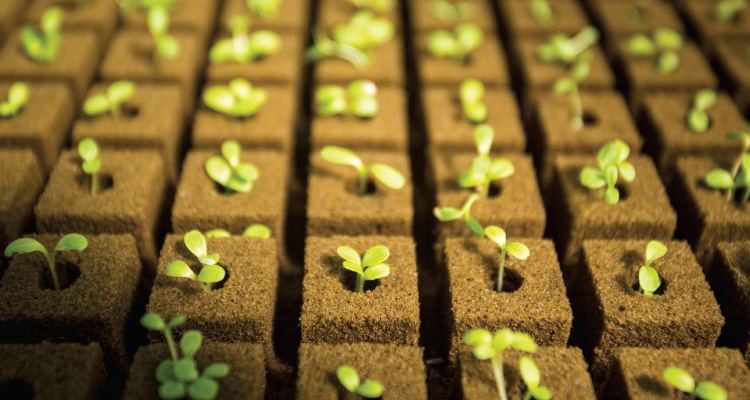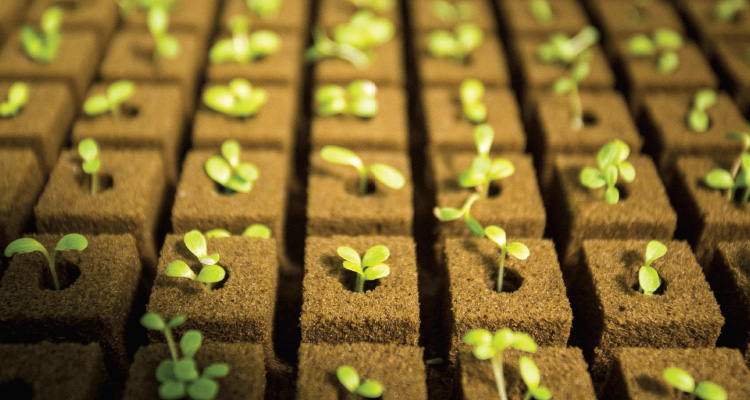 With good—and beautiful—food sitting right there on the table, it's not just important that we eat well, but that we teach future generations how to appreciate good food too.
"We are teaching our kids that this food is not coming from the supermarket or even imported from who knows where, but actually coming from your front doorstep," says Derek. "And that connection for children is really creating a more down-to-earth entity. We are actually seeing it grow."
With sustainability always in mind, Infinite Edibles lessens their carbon footprint by reusing their potting media blends and plastic trays, eliminating all packaging materials. Custom media blends are made up of macadamia nut, coconut husk and cinder, and are rejuvenated with compost teas, minerals, kelp, EM and other beneficial microorganisms during a resting and light composting period, prior to re-use. The recycling of soil also allows the team to break down and manage the sterility and fertility of the soil. All methods align with and exceed best practices for food safety, which ensures a pest-free and rat lungworm-free environment. (Rat Lungworm is a disease that slugs carry in their slime trail.)
Infinite Edibles is a subscription-based business with a diverse menu of veggies for every meal. The most popular is the salad platter, which includes three different types of organic lettuce. They also offer an Asian stir-fry platter, which includes bok choy, kale, mustard greens, wasabi greens and collard greens.
Also in the works is an herb platter and a micro-greens salad-topper platter. Add-ons can also be included with long-term crops such as eggplant, vine ripened tomatoes, cucumbers, peppers and other seasonal products such as dressings and sauces. All subscriptions start at 60 dollars a month and include four delicious platters; two at the beginning of the month and two mid-month. Produce can either be delivered for an extra fee or picked up at a central location.
"With so many options, there's a little something for everyone," says Derek.
"Our clients that we service right now are really stoked not only on the platters themselves but on the added seasonal options that they get to sample, like peppers and jalapeños for Cinco de Mayo. Through social media we have seen a lot of interest, sharing of recipes and utilization of the product when it is used at parties or family gatherings."
Hopefully, that sense of gathering and connection, just like you'd have at a family party, doesn't just stop at the dinner table. Derek hopes to one day create a whole lifestyle where connecting people with their food and culture extends out into the world.
So when the waves are firing and your workload is completely maxed out, leave it to the farmers to add more to your plate. For more information on organic produce and how to subscribe, visit www.infiniteedibles.com.
pau