by Chelsea Jarrell
Toes and heels velcroed to the board, dropping into a frothy left. Finding out it's yours. Finding out it's not yours. It's that embracing feeling that everything's dandy no matter the situation. It's alright. By definition, it's irie.
Irie Love fell harder for reggae every year visiting Long Beach for the Bob Marley Day festivals with her dad. Growing up on Oahu and writing her own jams, Irie's talent and free-spirited nature was recognized right away.
Barely ripe at the age of 20 , Irie shipped off to the thumping heart of reggae – Kingston, Jamaica – to live and breathe music for three years in exquisite "mansions among shantytowns."
Fast-forwarding to March of this year, Irie represented Hawaii at SXSW in Austin, Texas. This came after her solo album Mahalo, launched Thanksgiving 2015. Word is there is more stuffing to come this summer, too. We can't help but applaud the gal who packs a powerful message and a foxy afro as we watch her songs like "My Love" continually rise up iTunes charts.
What was it like playing at SXSW?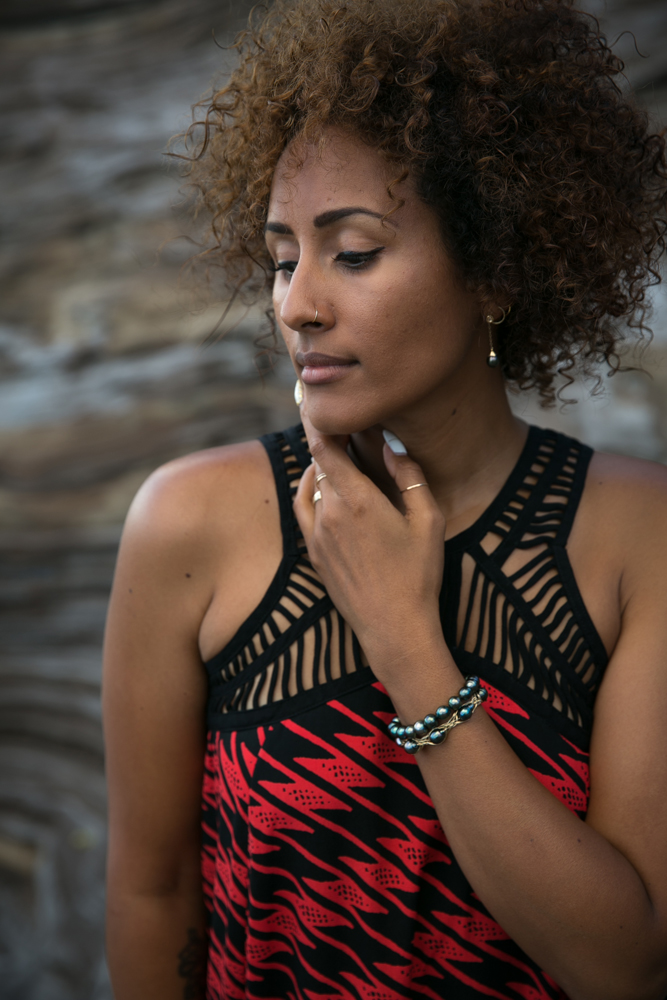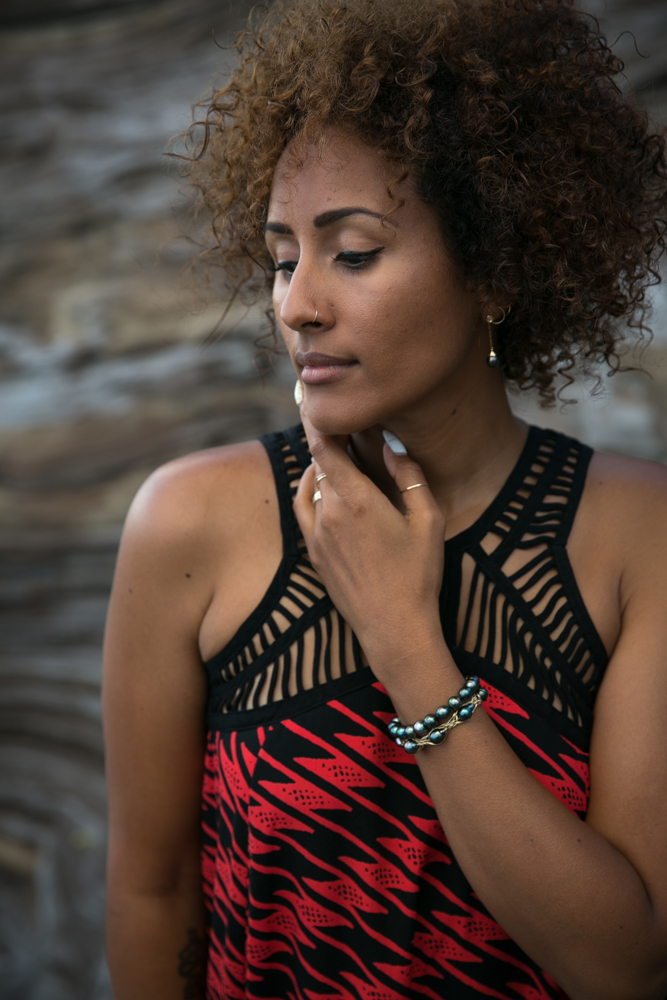 "The event is in Austin, Texas and it's really cool because it's a cross promotion platform for demographics that I've never played to. All kinds of music is there. Reggae, Polynesian, Soul, African, Electronic, just a hodge podge of different people. I played four shows and I was the only one representing Hawaii.
Did you face any challenge getting to where you are now?
Yeah definitely, I'd say when I lived in Jamaica for three years, that was pretty eye-opening. I realized how oppressed the state really was by the level of poverty and living amongst that. The bums here in Kailua all have names, people take care of them. Jamaica was nothing on that level. There would be kids begging. There was a turning point in my life when I not only saw but realized the separation of wealth and poverty. Mansions among shantytowns. That's one of the reasons I'm so gung-ho about starting the empowering the youth campaign.
Ok, enlighten us on Empowering the Youth.
On Oahu I've worked for Mana Mele with the Boys and Girls Club of Hawaii doing events, fundraisers, spoken to kids and played jams with them. Our tagline is "Empower The Youth." I realized what schools are lacking are programs to help kids cultivate their passions.
Plans to launch any new albums?
The new album I'm trying to launch in August is called We Rise. It's about the rise of female empowerment, which is getting more prevalent in music. Ultimately it is a message for the collective consciousness of humanity to rise. This new album is more electronic and hip hop beats which makes more of an eclectic sound.
With lyrics like, "All we need is love, irie love," What is the main message of your music?
Follow your passions, believe in yourself, and love yourself because you set the standard for how others treat you in relationships and in life. If you're putting out a vibration that you love yourself and believe in yourself, other people will too.
And finally, what does Irie mean to you?
Irie is a fortress of positive energy in that someone is joyful and happy regardless of any situation. It embodies not taking things personally and appreciate every different thing in every human. It's the ability to persevere true happiness.