Hawaii heralds another surfing victory with yesterday's win by Oahu's Honolua Blomfield at the Caparica Primavera Surf Fest. The reigning Longboard World Champion, Blomfield looks in strong position for a slot into Worlds again later this year in Papua New Guinea and Taiwan.
The event crowned six champions in windy three-to-five foot surf at praia do paraiso. The day was filled with excitement and good performances from some of the best European and international athletes on the QS, Junior and Longboard tours.
The first final in the water was the women's longboard, and it came down to the wire with late scores coming in well after the horn sounded the end of the heat. Honolua Blomfield (HAW) was in the lead the whole time, but French waterwoman Justine Dupont didn't need much to overtake the Hawaiian and take the win.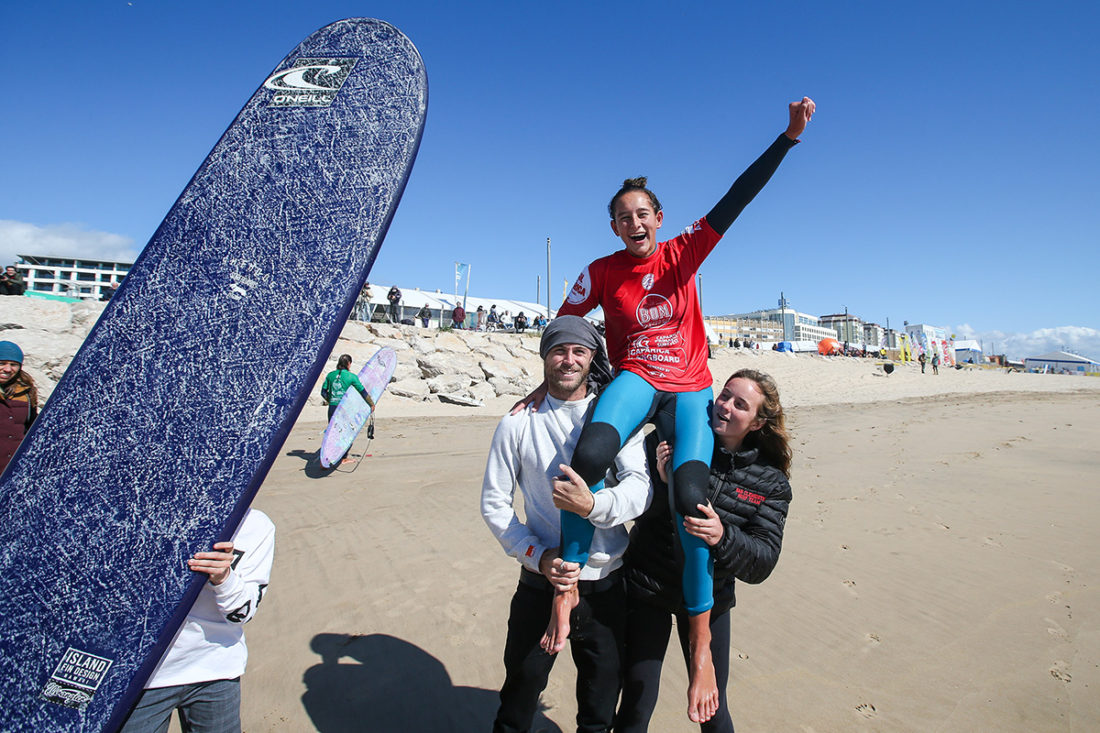 Dupont got a last wave, a good left into the channel near the North break wall and cruised through a couple of nose ride sections. She needed a pretty small score and got it, but in the meantime Blomfield posted a higher back-up and walked away with the win.
"In these events you go against the girls that are on the world tour so it's really good practice," Blomfield said. "I came to England with my boyfriend who's from there and realized there was a contest on. Ben Skinner gave me a board to use while I was in England and I just decided to come here last minute. My first heat was my first surf here and I'm glad it all worked out."
The reigning World Champion kept her wining streak alive and well, Dupont took a
second place, Chloe Calmon (BRA) in third and Alice Lemoigne (REU) in fourth.
-Lauren Rolland