One of Hawai'i's greatest power surfers and top form competitors is hanging up the jersey, looking to focus on other areas in his life. Still one of the stand out performers at any line up on the planet – and particularly in 'waves of consequence' – 42-year old Pancho Sullivan enters this year's HIC Pro looking to qualify for his final Vans Triple Crown Series, and then retire from competitive surfing.
"I've come to a place in my life where work and family commitments have become my priority," says Sullivan. "And I feel like it's time to pass the torch to the next generation. I get to officially paddle out in the HIC Pro and leave it out in the water and know that this is the last time I surf in this event."
Sullivan realizes the focus and commitment required to perform at that high level, and talks about the pressure that's put on professional surfers.
"Being a professional surfer takes a lot of dedication and a lot of planning. It's an emotional rollercoaster ride. You train for these events to get your equipment in order, you eat the right food, there is so much that you put into it and if you're not focused 100% you're going to not have the confidence or be second guessing yourself during heats. Having a full time job and a family, it is hard to commit to that level of training and sort of be on call all the time. The events are based around Mother Nature and the surf that's on offer. I have work
I need to get to, and kids to pick up, and there is another generation of guys completely dedicated and focused on just the event and competition. There are so many layers to it and it just takes a lot of commitment and dedication to be successful at it."
Freesurf sat down for an interview with Pancho to talk about his past, future and what this current winter season is looking like.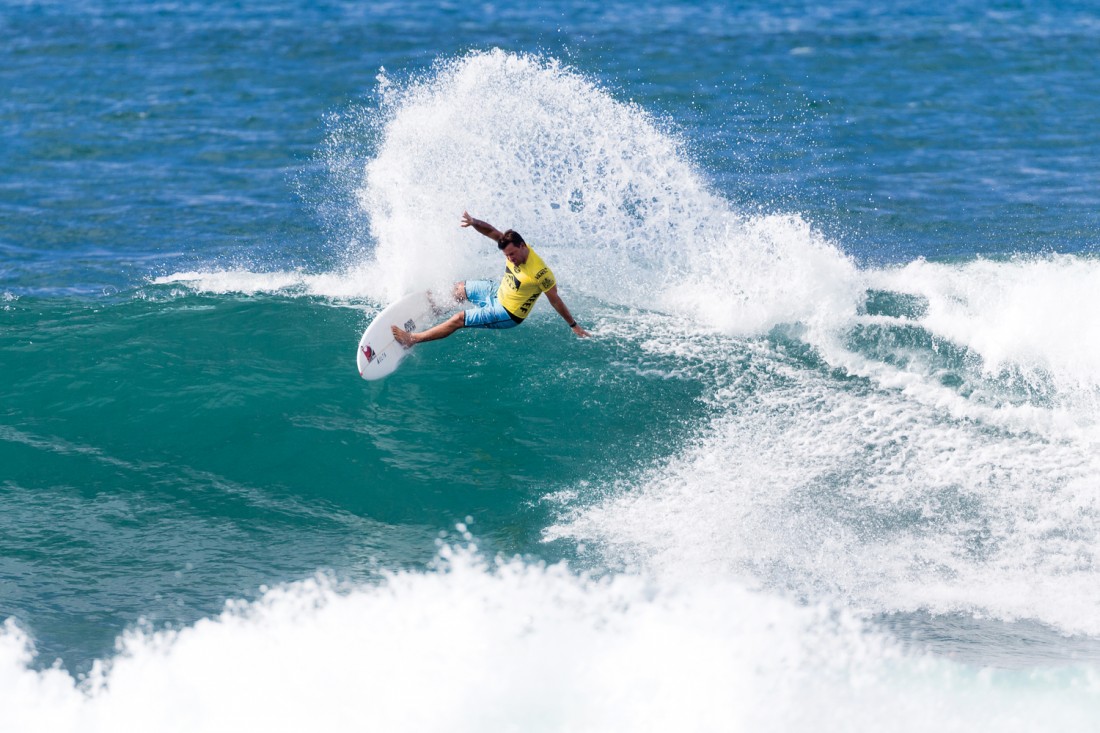 What are some of your top highlights competing or free surfing?
You know, thinking over the course of my career some of my most memorable experiences were on surf trips with just a handful of people. Those experiences allowed me to really absorb the cultures and languages and friendships I made over the years.
Competitively I always aspired to win a Triple Crown. Unfortunately that never came to fruition for me, but I was fortunate to have success on the North Shore and I won at Sunset, Pipe and Haleiwa. Winning multiple times out at Sunset is something I am really proud of because that is my home break. And getting a chance to compete against Kelly Slater in the Faith Riding Pro and surf against obviously the best surfer of all time in really good waves, and win over Kelly was a highlight. Just being in the event is such an honor. On any given day there are 50 other people in the water and to be out there with just three other guys, it's like pinch me.
So professional surfing is in fact a dream job?
I think that being a professional surfer people have the perception that there is not much work involved and it's really easy. But just the cost factor of getting to these events, you prepare for them, you
fly halfway across the world, you might have a low tide heat and it's
a high tide spot and you just didn't get any waves and there goes five thousand dollars down the drain and then you fly off to the
next venue. You basically have to be diligent about your body and equipment, and basically become a travel agent. There are so many layers to it, it's not like you just you go surfing every day. There are so many things you have to put into it to be successful. There are just a lot of different layers … but it has been a huge blessing in my life. It's been so educational being so young and leaving the North Shore, which has a really small tight knit community. Really being exposed to so many cultures and meeting people all over the world has enriched my life beyond anything I could have imagined.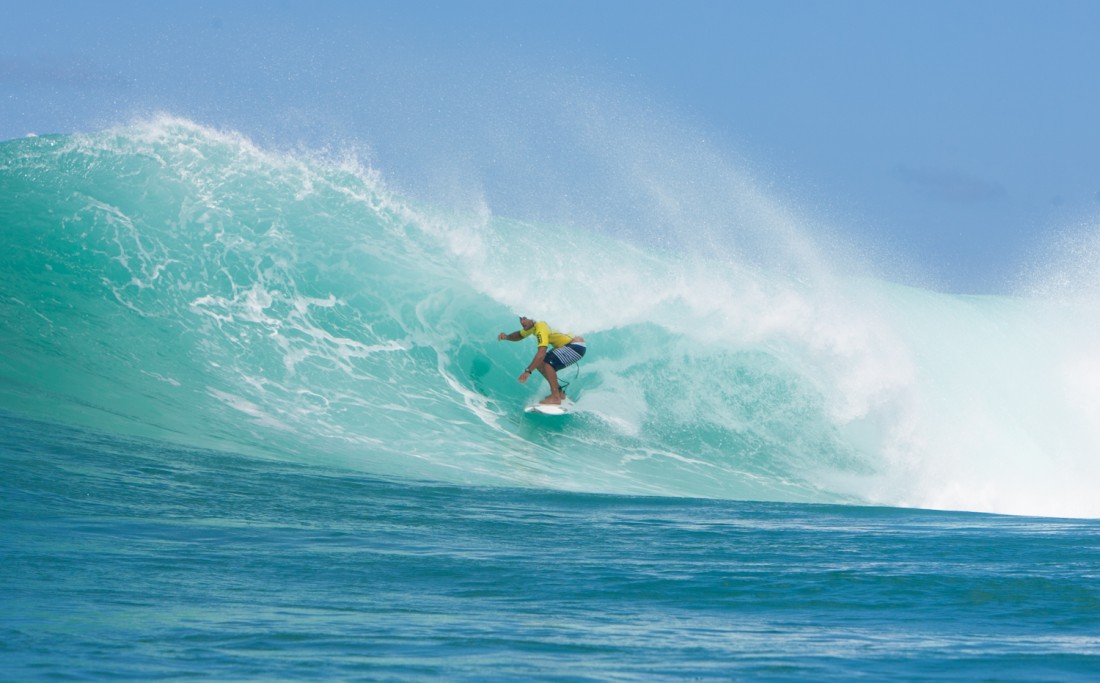 What are you expecting for this winter season?
I am really excited. I know at this point there will be some emotions. I've spent the better part of my life competing in the Triple Crown and it was something I was so focused on growing up. And being
able to touch and feel the event as a kid and pick up trash for Randy Rarick and watching all my idols compete and then competing myself, I think that there will be… maybe, just a bit of relief, a bit of sadness, definitely. It will take a little bit to process all of the emotions. There comes a time when you have to evaluate where you are at and there comes a time to just move on. Coming to that realization was a step to truly move into the next chapter of my life.
Any advice for the next generation of competitive surfers?
I would say to the next generation of competitive surfers just to have fun with it. In surfing you lose a lot more than you win, but it's a blessing to have found something that you are so passionate about and that you enjoy so much. If you can keep that as the reason why you do it, and don't let the results dictate how much fun you have, then I think you will be a success no matter what.
pau