By Tyler Rock
It started with little tremors from below, hundreds of them. Then on May 3rd, 2018 a 5.0 magnitude earthquake led to ground fissures opening up in the quiet subdivisions of Leilani Estates and Lanipuna Gardens, home to over 2000 people in the Southeast Puna district of the Big Island. The next day another earthquake, this time a 5.3 magnitude followed by a 6.9 rattled the community and led to 23 separate fissures opening up and spewing lava with some fountains as high as 300 feet in the air. What followed next were endless images on social media of seemingly apocalyptic proportions and round the clock news coverage.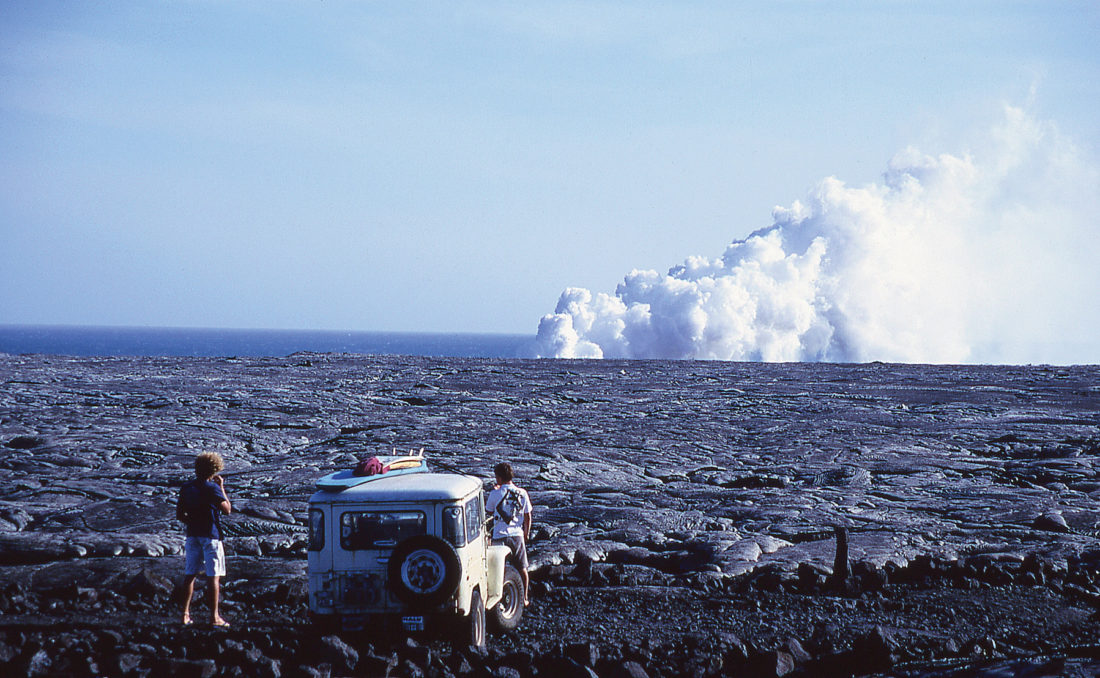 Kilauea is the most active volcano in the Hawaiian Island Chain and the East Rift Zone located in lower Puna is the new center focus of action. Unfortunately this has caused many of the residents living in the lower Puna area to evacuate and with many of them losing their homes to the lava. The area is under strict lockdown by Hawaii County Civil Defense due to safety concerns from the molten lava and associated gases causing dangerous air quality.
Previous to the current Puna erruption, the summit crater, Halemaumau, held a lava lake which upon draining, has moved the lava activity to the East Rift Zone. Since then, Halemaumau, which is located in the Hawai`i Volcanoes National Park, has had continued tremors triggering rock fall and deterioration of the crater sides, forcing closure of the park to the public. Furthermore, continual explosions have sent ash plumes into the atmosphere which are then carried downwind to the Southern Big Island communities in the district of Ka'u. All in all, a bad situation for residents of the area and visitors alike.

On May 19th, the lava eruption in Puna made it's way Southeast following slope topography to reach the ocean near MacKenzie State Recreation Area. This is just under a mile down the coast from Isaac Hale Beach Park, better know as Pohoiki. Home to a boat launch ramp and a handful of surfing breaks, this is the only surf location on this area of the island and many fear it may soon be covered by lava. Pro surfer Ulualoha Napeahi was born and raised surfing the breaks of Pohoiki and shared an erie but understanding sentiment on social media:
"If it's meant to be, it's meant to be. No hurt feelings, only great memories. Thankful for the time I had at this place. It's groomed me into the person I am. If there comes a day that I can no longer be at home, it'll be okay."
Preparing for the worst, fellow Puna pro surfer Shayden Pacarro shared this:
"This place I call my home more than my actualy home lol 😂 I spent countless summers down here camping, surfing, fishing, cleaning the aina, taking care of one another as family, cooking, etc… the memories of this place I will hold forever! It makes me so sad to see how close our home is to being gone. I pray I pray I pray 🙏 This place has created so many amazing human beings!!! And I will be happy forever with what I have to take from this amazing place. Thank you POHOIKI"
While the lava thus far has flanked Pohoiki, these premonitions can be warranted.
Nearly 30 years ago, a similar scenario was going down. Starting in 1983, Kilauea Volcano's Pu`u O`o volcanic cone in the eastern rift zone began erupting and has been continually active in some capacity since. Located upslope of the lower Puna coastline, the 1986-1992 eruption episode brought lava down toward the coast to the Kalapana region of lower Puna, home to the subdivisions of Royal Gardens, Kalapana Gardens, Kalapana Village, and Kaimū. In 1990, devastation and destruction occurred with the flow destroying and burying the majority of the area. Along with this came the complete destruction of Kaimū Bay, home to the famous black sand beach and a number of quality surf breaks, most notably, Drainpipes.
With a rugged and raw coastline, much of the ocean shoring up the Puna area is too dangerous to venture from land. This makes the few areas such as Pohoiki, Kapoho Bay and Vacationaland tide pools that much more special. And that's why the loss of Kalapana was so substantial.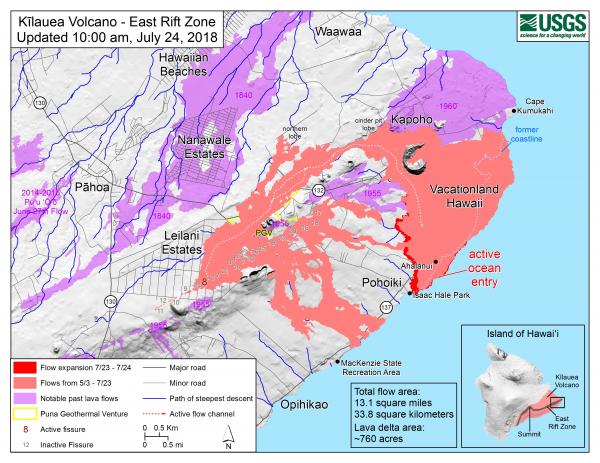 As the lava activity continued without pause towards the end of May, a very active Fissure 8 fueled a lava river that now started making it's way East, cutting off major Highway arteries connecting the area of lower Puna. Seeing the impending path, Hawaii County Civil Defense mandated evacuations of homes in the Kapoha Beach Lots area and Vacationland on June 4th. Overnight the flow barged straight through the middle of Kapoho Bay and spread South into Vacationland, covering approximately 500 homes, the most destructive day of the eruption to date. Beyond the homes destroyed, Kapoho Bay and Vacationland was a beautiful oasis of tide pools and ponds that many enjoyed and now will only be a memory.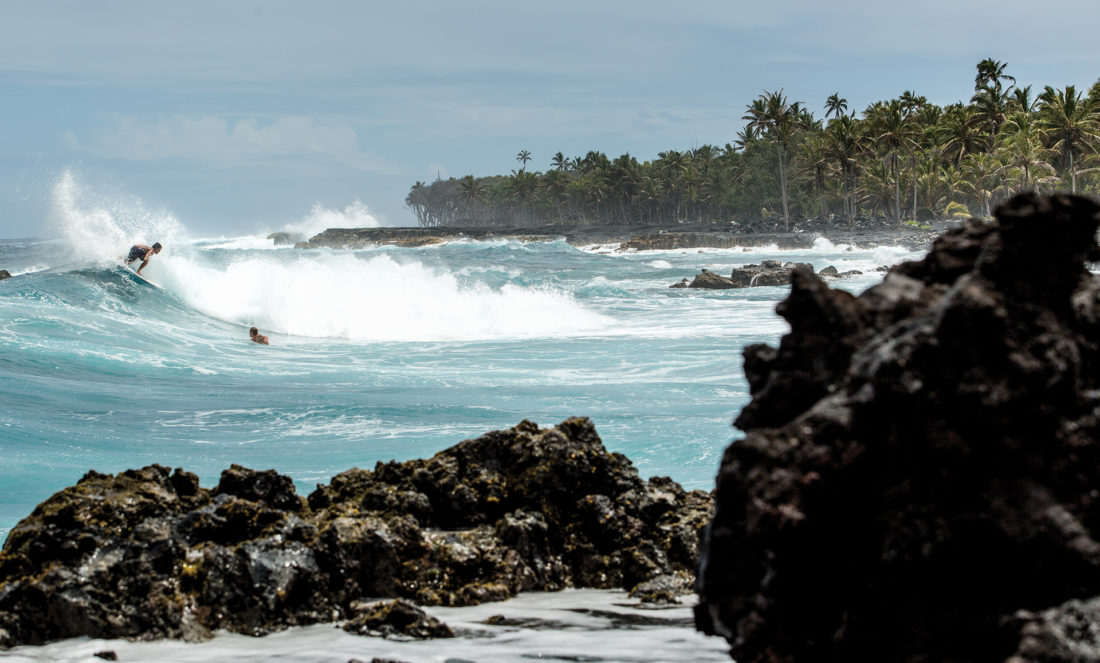 What draws so many people to the Big Island is the raw energy and beauty that comes from an actively growing island. Hawaiian legend points to Madame Pele, goddess of fire, as the driving force guiding the lava flows and many understand and respect the permanence of her will. In a culture built on understanding and reverence, acceptance is the only way.
Despite it's beauty, this corner of the Big Island is notoriously known for unstable volcanic activity and this current volcanic episode is just one in a long line of activity. With the district of Puna carrying a designation of lava zones 1,2 & 3, (out of 9) with 1 being the most high risk for exposure to lava flow activity, residents are well aware of the dangers and possibilities of living in this area but nobody could have prepared for the destruction that has occurred. Since the first May 3rd outbreak, over 600 structures have been affected and thousands of residents forced to evacuate their homes. Major highway veins have also been cutoff by lava preventing access for many more of the residents of lower Puna.
At this stage, nobody knows how long the eruption will last and the extent of which it will burry the existing land and coastline. History has shown that these outbreak eruptions can easily last months or even years so it really is just a waiting game. Any way you look at it, all we can do is take a step back and marvel at the power of Earth creation in it's purest form. Personal property and public areas will be claimed, never to be retrieved. But the memories will always be there and nothing can take that away. Its a twisted dichotomy of beauty and destruction.
By the time this article comes out, the situation could be totally changed. The flow may have ceased completely, or covered more area than we ever expected. Either way our hearts are with the people of Puna and especially those most affected in the lower Puna area. The most important thing is that everyone stays safe. As outsiders looking in, we can only be supportive and show compassion in any way that we can. If you have the means, please donate either time, supplies, or money to the organizations on the ground helping or directly to the families that you may know that are being affected. #PrayForPuna
pau