By Chris Latronic
Mick Fanning- the white lightning- undoubtedly destroyed this year's Jeffery's Bay Open WCT event with a spectacular display of classic natural footed carnage, impeccable wave knowledge and perfect board preparation. The waves were as near perfect as could be, with some of the longest rights you've ever seen. The competing World Championship surfers were truly living the 'dream tour' as everyone else drooled and spectated in jealous awe on the crowded South African shore and on the globally amassed web-land audience.
But with all the waves to choose from, it was still serious 6 foot plus surf, thus positioning, wave selection and board selection became crucial. Especially as more water variables persisted through the lineup throughout the competition.
No jet ski assist, solid pumping overhead sets and shark-infested waters? What would you pick to ride out there?
For the seasoned veteran, Mick has been in the works with Aussie shaper icon Darren Handley, mastermind of DHD surfboards, for the past 10 years, developing the perfect competition shred stick.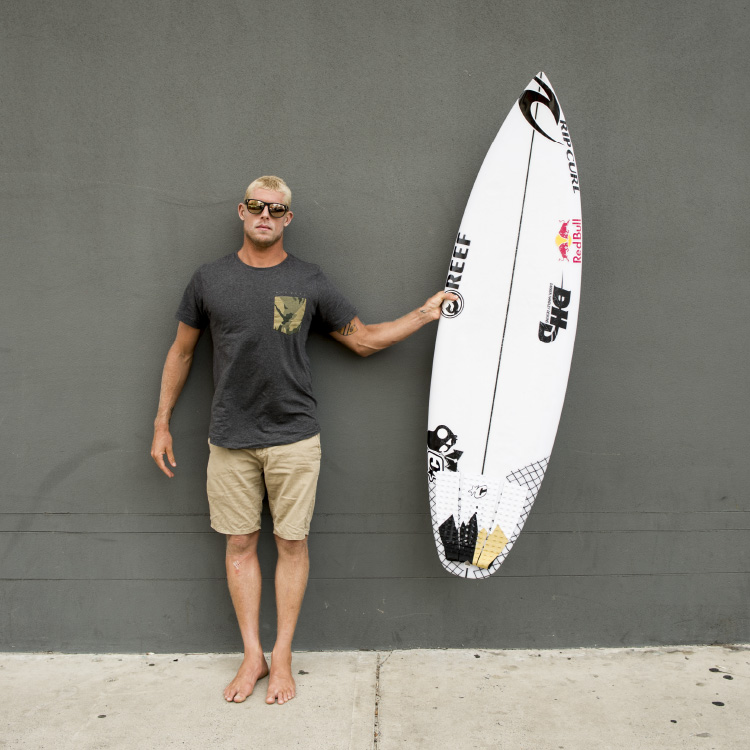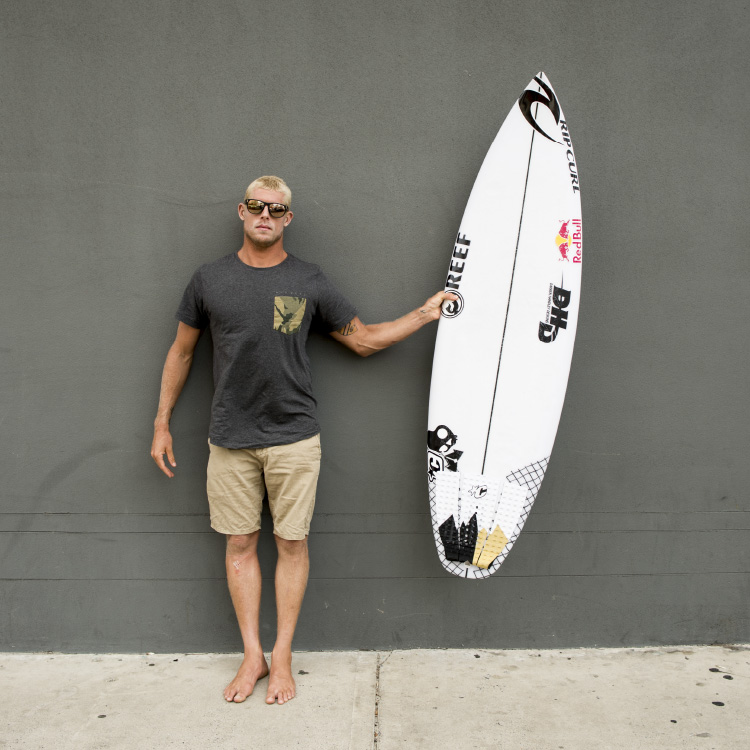 "Darren and I looked back to my boards from 2006 and 2002 (J Bay victories), picked out what was working and improved the rest," Mick states. The board worked so well for Mick that he called it 'Duck Nuts' which is Aussie slang for 'the best thing there is'.
"Mick's current Ducks Nuts is the sum of years and years of research and development. Everything that makes the board what it is today is based on what Mick and I have worked on together," says Darren.
'Duck Nuts' J Bay board dimensions: 5'11 1/2" x 18 5/8" x 2 1/4" bolstered by carbon reinforcement and lightened by a 4×4. Team glass job.
With a board like this mixed with Fanning's championship talent, the speed, power and flow was all there on nearly every wave Mick paddled into. And with barely any unforced wipeouts at that. On his very first wave, Mick got tubed and that was it. The surfer was pretty much tapped in, dismantling all who stood in his way.
"He was slicing through the waves like a hot knife through butter," recalls ASP commentator Martin Potter
Mick's impressive flow stayed in-tune throughout the concluding rounds, and he continued the slaying straight to the Finals. From there, Mick encountered a friendly fight with natural footed rival, best friend and surfing virtuoso, Joel Parkinson.
Joel attacked first right off the opening buzzer, catching a beautiful set wave. But the gods denied his favor, as Parko was barely pinched on the barrel exit and negated from a huge first-strike scoring ride. On the other side of bad luck, Fanning got the very next wave of the set finding two barrels amidst a barrage of powerful white lightning carves, to receive an excellent 9.00 to take the early lead.
Mick wasted no time dwelling and immediately got a good backup score, giving him a solid 17.00 heat total at the halfway point of the final, putting fellow 'Cooly' kid Parko in an unattractive combination situation. Although making a few refined-surfed waves, Parko was reluctant to find the near-perfect score he needed to catch Mick.
Fanning relished in his second event win of the season with a final wave on that magic DHD board and a stylishly celebratory soul-arch.
pau