Recapping John John Florence's path to the 2016 World Title
Introduction by Ross Williams
John John Florence winning this year's World Title is a proud moment for everyone, especially because it's so easy for people to share this Title with John. He's such a cool cat, so humble. He was raised on the North Shore, right in front of everyone and as a grom, he was nurtured by all the pro surfers.
It's a proud moment for him and his camp as well, because he set out a goal and actually completed it. A lot of surfers and athletes set goals, but fall short. You could tell that when he came home to the parade at Sunset Elementary that the emotions were settling in for him.
There's so much emotion, so much hard work that goes into a World Title. People might not know how motivated John is, but he is precise with his training. Whenever he sets his heart on something, he's actually methodical. He's a great freesurfer, so some may think that he wings it, but that's not the case. John is dedicated.
Throughout the year, and his career really, John has stayed true to his character, and part of that is humility. He definitely has a cocky side that people might not know about, like when he messes with his brothers for fun. He has a competitive side to him for sure. It's not in his nature to beat his chest at contests, and behind the scenes you can really see that competitive and motivated spirit.
My opinion is that John can win multiple World Titles. We are living in a slightly different era than when Kelly Slater won his Titles because the playing field has leveled a bit. The two key factors that will help John's longevity are avoiding injury and keeping that motivation even after 1, 2 or 3 Titles.
I think one of the main reasons why John is so popular – in terms of everyone embracing him – is that he is the leading force in what's possible on a wave. There's proof in his movie View from a Blue Moon, there's proof in his video edits and there's proof in surfing competitions. He's an artist, and it's rare to mix that with talent and being able to win a World Title. In a lot of ways, those two elements are different beasts. The good news for surfing is that he's able to do both. We've had many World Champions, but maybe not since Kelly Slater has there been one who is as much of a freak show as John John Florence.
Here's how his road to the 2016 World Title played out.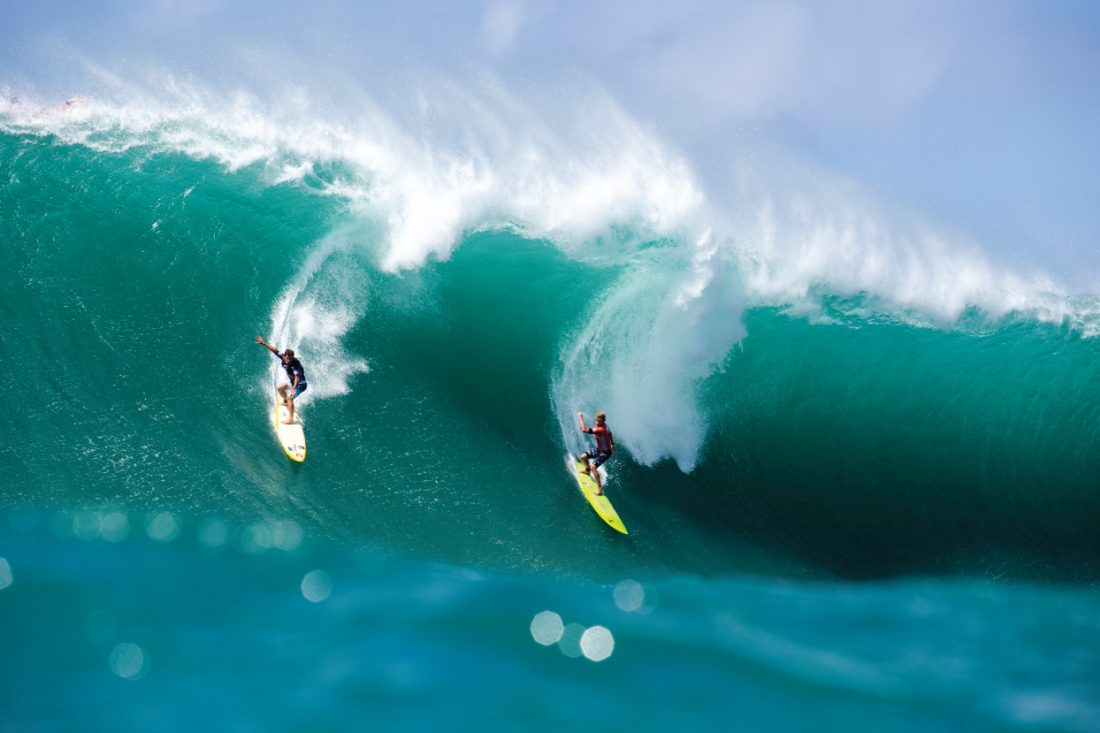 Wins Quiksilver In Memory of Eddie Aikau (2/28)
In waves of up to 60 feet with over 25,000 people on hand at Waimea Bay, John edged out previous event winner Ross Clarke-Jones with a late charge in his second round heat, posting his top two rides of the day. John hoisted his $75,000 prize check high, while other competitors who finished behind John, including surfing icons Jamie Mitchell, Kelly Slater and Makua Rothman, shared the stage.
"I was excited just to be part of the event," John said. "I was so nervous, I thought, I just gotta get through this day and hopefully get a couple of waves. I was riding my bike down here this morning in the dark and just the energy of how many people were parked all the way down the street… I've lived here my whole life and I've never seen it like that. Walking down the beach, like Uncle Clyde was saying, people just screaming, and the energy was so crazy. I've never been a part of an event like this. It's definitely the highlight of my life for sure."
Sets the tone for the season, making the Quarterfinals at the Quiksilver Pro Gold Coast (3/16)
"I learned so much coming out of last year and I'm putting it all together this year and figuring out how it all fits together," John said after being eliminated by Stuart Kennedy, who finished with a buzzer-beater high scoring ride. "The Quarters isn't a super bad result at all. I'm confident going into the next events. I love Bells and Margaret, and I'm looking forward to doing some carves."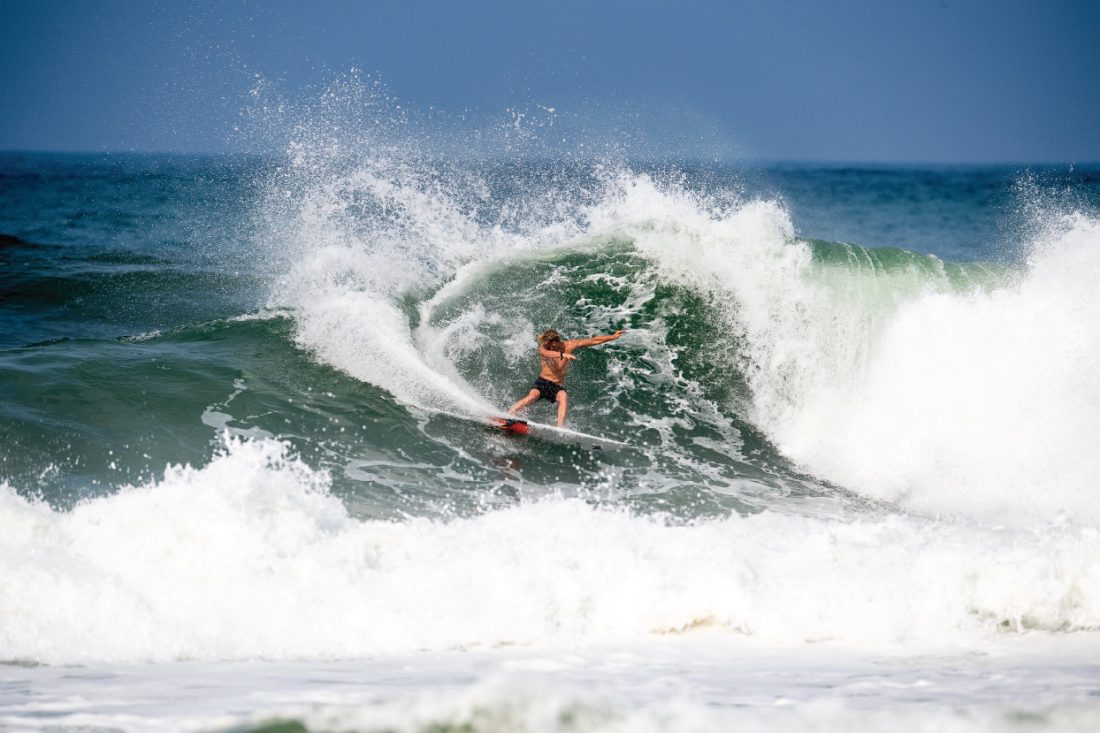 Wins Oi Rio Pro in Brazil (5/19)
After beating Adriano DeSouza and Dusty Payne in four-to-six-foot surf at Postinho, John beat Jack Freestone in front of a packed beach to win the Oi Rio Pro.
"I love coming back here to Rio," Florence said. "This is where I won my first World Championship Tour event. The waves are really similar to Hawaii with their power, and everyone here in Brazil has been so supportive. If it wasn't for everyone's support on the beach cheering us on every wave, I don't know if I would have been as stoked. Thank you to everyone."
The victory handed John a swanky trophy and launched him from 13th to 3rd on the WSL Jeep Leaderboard. The win marked the Hawaiian's third elite tour victory, having previously finished atop the field in Rio de Janeiro in 2012 and in France in 2014.
"Obviously I want to try to win a World Title, but I am going to take it heat by heat, event by event," he said. "Hopefully I will come out on top, but we will see. The waves have been challenging and everyone has been surfing so well, so I am stoked to be here and win this event."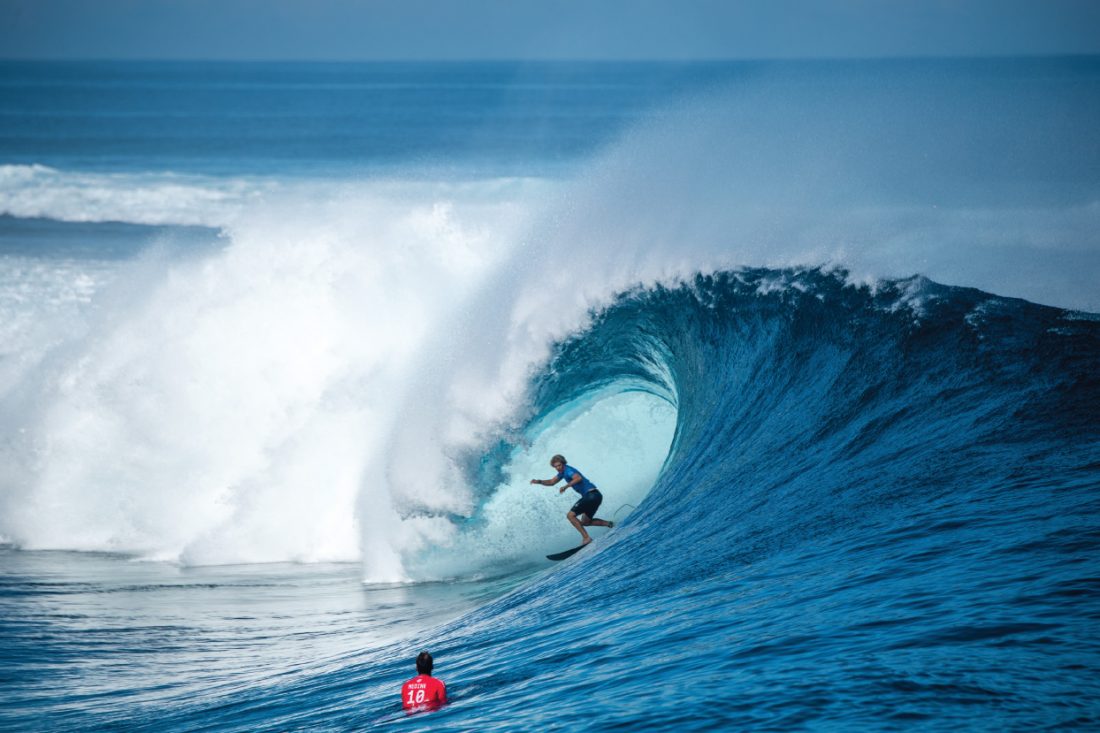 Beats an in-form Taj Burrow en route to a Quarterfinal finish at the Fiji Pro (6/16)
In what was to be Taj Burrow's last CT contest of his storied career in professional surfing, John dispatched the 38-year-old and met Matt Wilkinson in the Quarterfinals. Although John lost the heat, he took home 5th place and maintained his 3rd place on the Jeep Leaderboard rankings, well within striking distance of Gabriel Medina, who sat at 2nd overall.
"The waves are really good right now and I didn't pick the best waves," he said. "I had that one at the end but I was a couple feet too deep. This result is not too bad, it is still a keeper and it's only halfway through the year. I am pretty excited for J-Bay. All in all, I am pretty stoked. I had some really great waves in Fiji."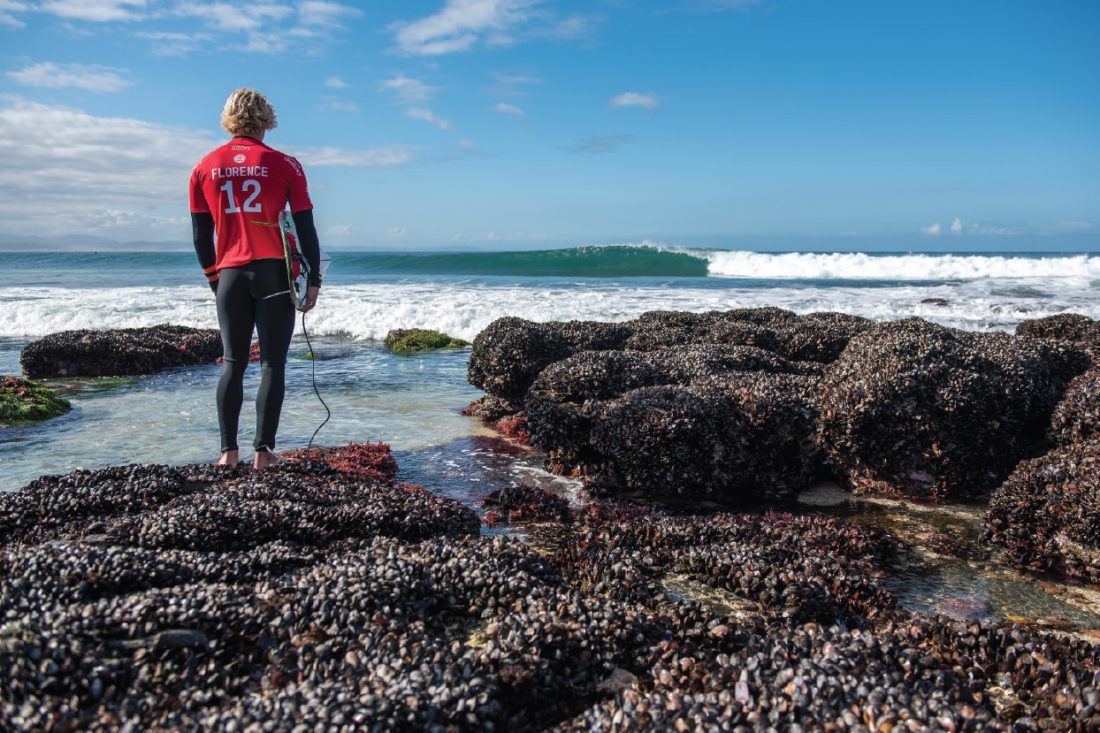 Finishes second to Mick Fanning at JBAY Open (7/16)
On his way to the Final at JBAY, John further showcased his competitive fire, besting Jordy Smith in the Quarterfinals and Josh Kerr in the Semifinals. Mick Fanning topped John by a margin of .40 points in the Final, and the runner-up finish pushed John to second place on the Jeep Leaderboard for the first time in his career.
"I'm really stoked to be back here this year and to be in the Final surfing against Mick," he said. "I wasn't here last year when everything went down so just to see Mick win it is pretty inspiring coming back after that. It feels really good to move up to second place but I'm not really thinking too much about the points, just taking it event by event. I'm really excited about these upcoming events. This second half of the year, I've always had a lot of fun and done really well, and hopefully we get some big waves in Tahiti and at Lowers, one of the most rippable waves in the world, and also have some fun in France and the European leg. I can't wait for Pipe."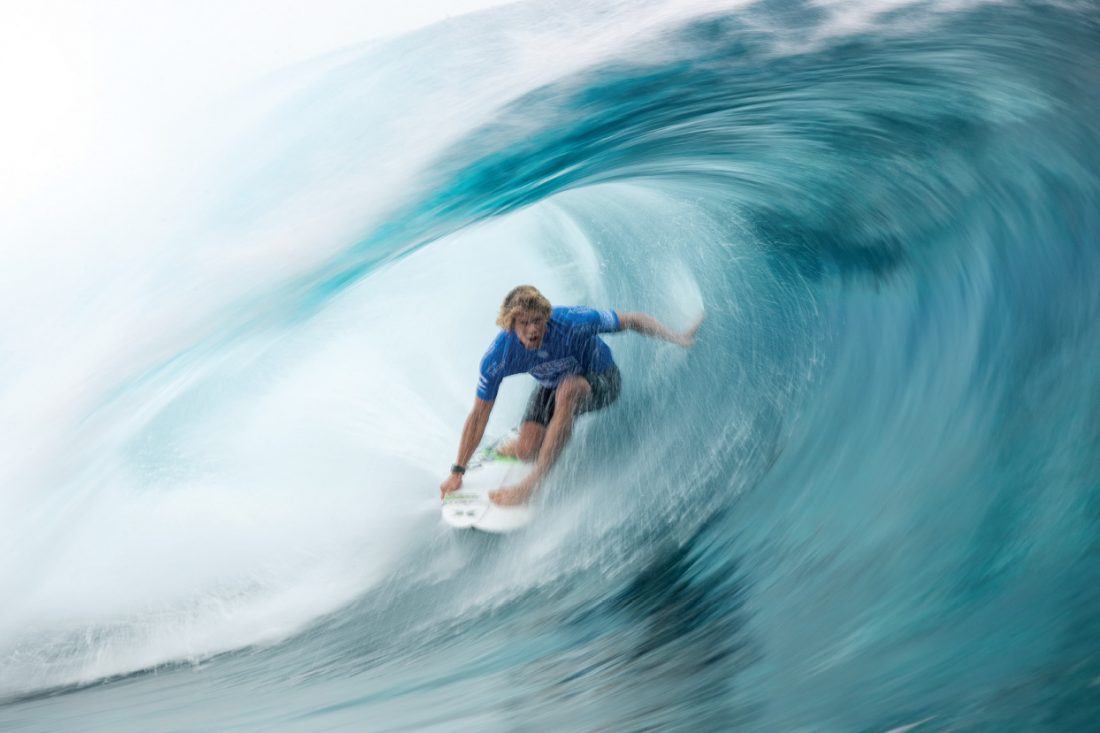 Finishes runner up to Kelly Slater at the Billabong Pro Tahiti (8/23)
In one of the most anticipated Finals of the 2016 season, John John faced Kelly Slater. John was quick to get points on the board with an 8.00 on his opening ride, but Slater answered back with a near-perfect 9.77. The 11-time World Champion then landed a miraculous free-fall drop followed by escaping a deep barrel to garner a stunning 9.17.
John's second place result handed him the Jeep Leaderboard jersey heading into the following event at Lower Trestles.
"When I look back that will for sure be one of the best wins I have ever had," Kelly said. "To have John John in the Final is a dream for me. It is no secret that I am towards the tail-end of my career. John John is a favorite surfer of all of us, so I want to see how many heats I can get with him before I am done and to have him out here."
"I'm stoked to be the leader on the Jeep Rankings," John said. "But at this point, it is only a yellow jersey and what counts is at the end of the year and there is still a lot to go this year. I'm going to keep chipping away at it."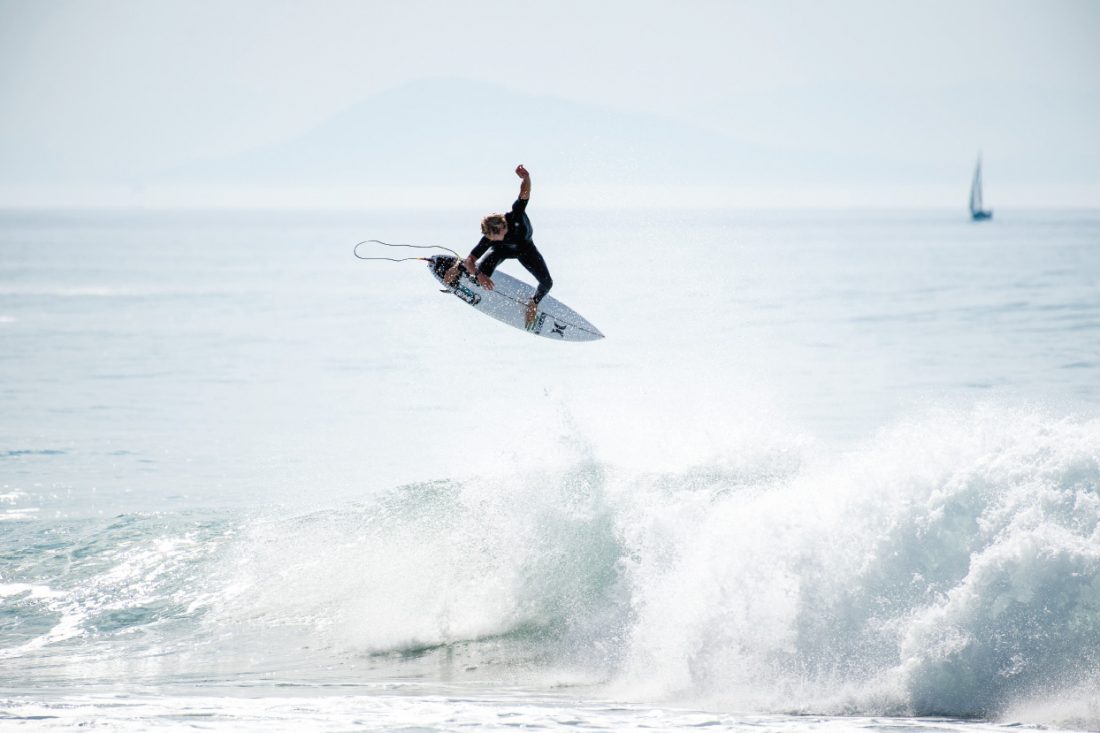 Maintains his first place standing on the Jeep Leaderboard at Quiksilver Pro France (10/12)
Going into France, John needed a solid score to keep his first place standing. He did just that, marching into the semifinals where he met a buzzsaw: Keanu Asing, who was battling for much needed requalification points.
Asing barely edged him out by 0.87, and Florence's run in France ended with a 3rd place finish.
In the Final, Keanu bested Brazilian Gabriel Medina, who had his hopes set on overtaking John's lead.
Although John kept his first position on the Jeep Leaderboard, the gap shrunk to only 2,700 points between him and Medina.
"I'm stoked and this is a dream come true," said Asing. "The work's not done yet but I hope I did something good for John maybe and helped him with the Title race."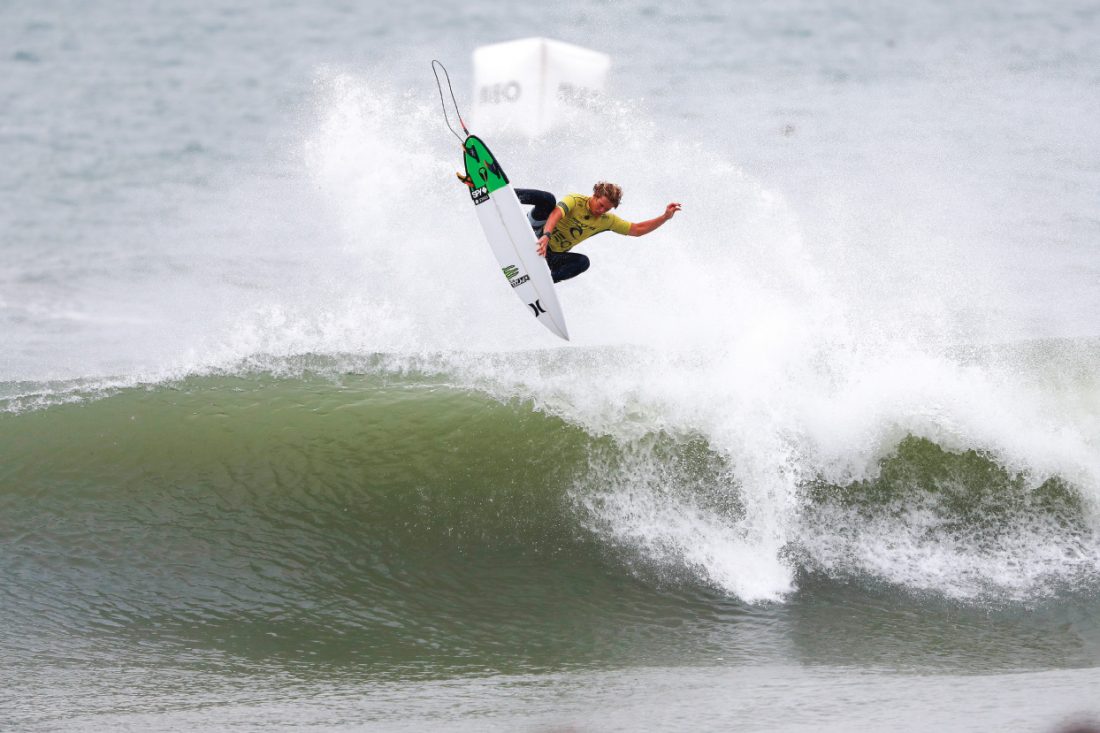 Wins World Title at the MEO Rip Curl Pro (9/25)
John John's World Title hopes came down to a numbers game at the MEO Rip Curl Pro. After beating Kolohe Andino in the first semifinal, John watched as Connor Coffin and Jordy Smith met in the Final. With an event win, Jordy could have kept the World Title race going into Hawaii, but Connor had other plans. He convincingly took down Jordy, handing John the World Title. After a celebration, John took to the water, the pressure finally off his shoulders, and won the event.
"I honestly can't even believe it right now, I don't think it's really sunk in," he said. "I know my mom and them are back home watching right now and I really wish they were here… I am so stoked, I mean I worked my whole life towards this, I have so many people to thank for this, my mom, my whole family, all my friends back home, everyone here on Tour with us this whole year, oh my gosh I'm so stoked right now. My whole life has gone towards this, everything I've done, just this year especially learning so much about competitive surfing and just really focusing in on it and having so much help and support. The support has been amazing, I couldn't have done it without everyone back at home and everyone here on the road with us. So many people, so much support."
John sets his sight on the Vans Triple Crown of Surfing
After receiving a hero's welcome upon returning home to the North Shore, John went back to work. In early November, he was seen in the lineups of Pipeline, Haleiwa and everything in between preparing for the 2016 Vans Triple Crown. John already has two VTC wins under his belt (2011, 2013) but clearly has motivation for a third. With the pressure off his shoulders, it's going to be exciting to see how he caps off his tremendous 2016 year.