By Keoki Saguibo
Long considered the Coliseum of surfing, Pipeline is that wave of all waves where ocean warriors gather from all across the globe in hopes of proving – to themselves as well as the entire surfing world – that they have what it takes, both bravado and skill, to ride the world's most famous wave. Some enjoy the occasional passionate fling at this renowned break as they pass through Hawaii on a whirlwind surfing escapade. Others are fortunate enough to have a day in and day out long term relationship with Pipe, developing their athletic assets and thriving as individuals, the well deserved rewards for putting in the hard work of getting to know her in all her moods, all year round. It is a very short list of super select surfers to have ever been bestowed the coveted title of "Pipeline Gladiator". All have spent years riding the heights and descending the depths as they have dedicated their lives (and some have nearly lost theirs) in pursuit of the privilege and the glory of joining that elite circle. Here are your 2019 Volcom Wave Warriors with their eyes on a spot into the main event.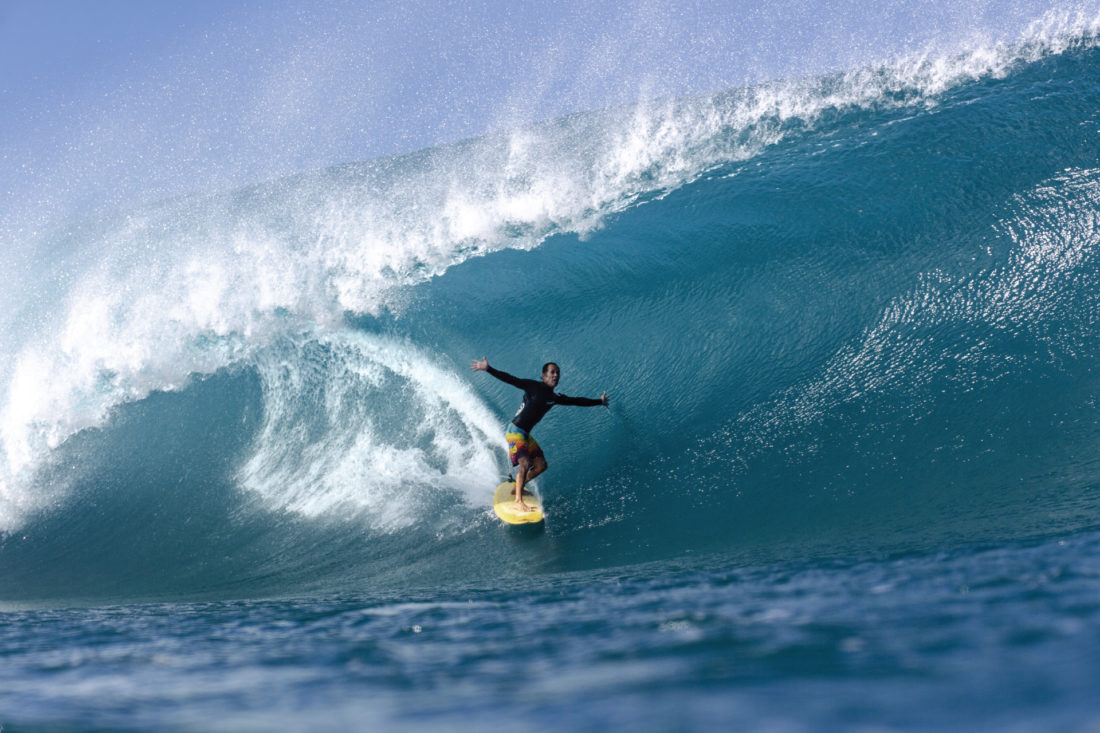 Derek Ho
A true Hawaiian surfing icon, it's a pretty safe bet that the North Shore's Derek Ho has put more time in at his beloved Pipeline break than anyone else on the planet, and shows no sign of letting up. In 1993, Derek was the first Hawaiian to claim a World Title under the ASP (Association of Surfing Professionals), and retains the distinction of being the surfer to bring Kelly Slater's 1992-93 winning streak to an end. With multiple Triple Crown titles~4, to be exact~Derek and his brother Mike dominated the first four years of the Hawaiian series. You can still find this super primed 54 year old out in the lineup on the best and biggest days Pipe has to offer. Ho's legendary status is such that he leads the lineup with the first choice pick of every set wave that comes through. With all that prestige and all those years' experience backing him, it'll be a privilege to be on hand when Derek brings it to this year's Volcom Pipe Pro.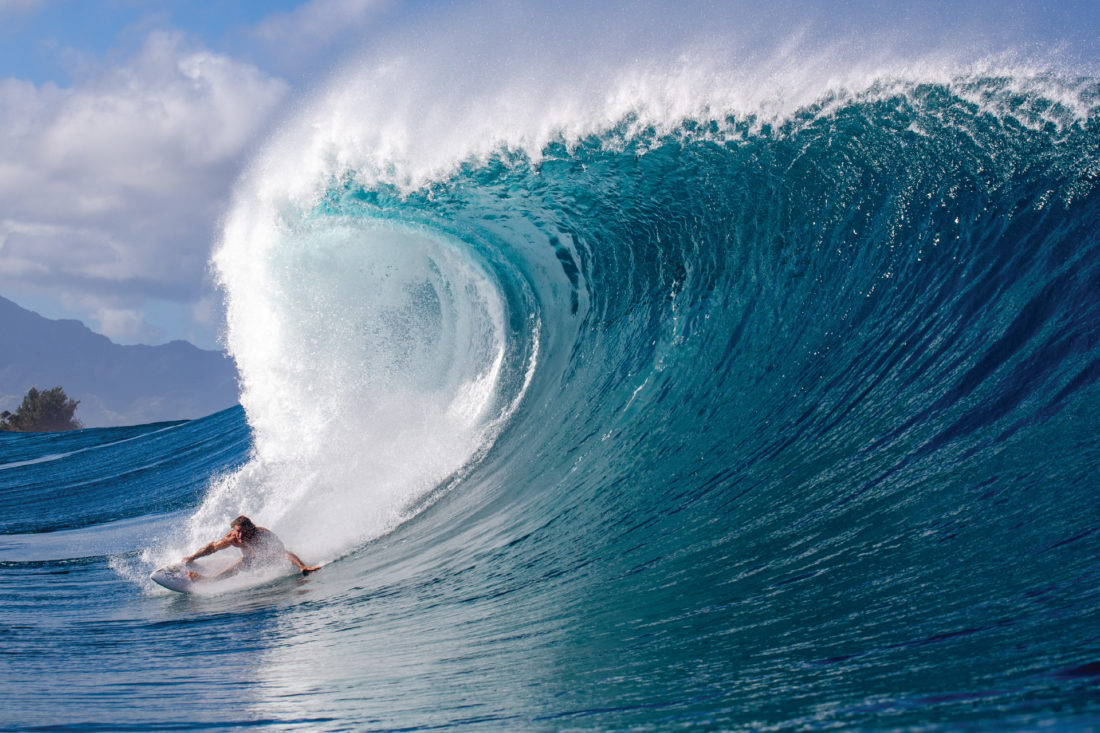 Kaimana Henry
Kaimana Henry is a perfect example of what today's Hawaiian power surfing looks like. Standing 6ft tall with the solid body stature of a football player, Kai's front-side power hack has been a tour de force for over 20 years. He exerts his full power not only on the wave face, but also utilizes that brute strength to pound some of the gnarliest waves rolling through the Pipeline/Backdoor reef, forcing his way through foam balls and some seriously dicey sections. Don't expect to see Kai rolling in on a Second Reef Pipe bomb; you'll find him taking off under the ledge of the First Reef on the heaviest and thickest waves Pipeline has to offer.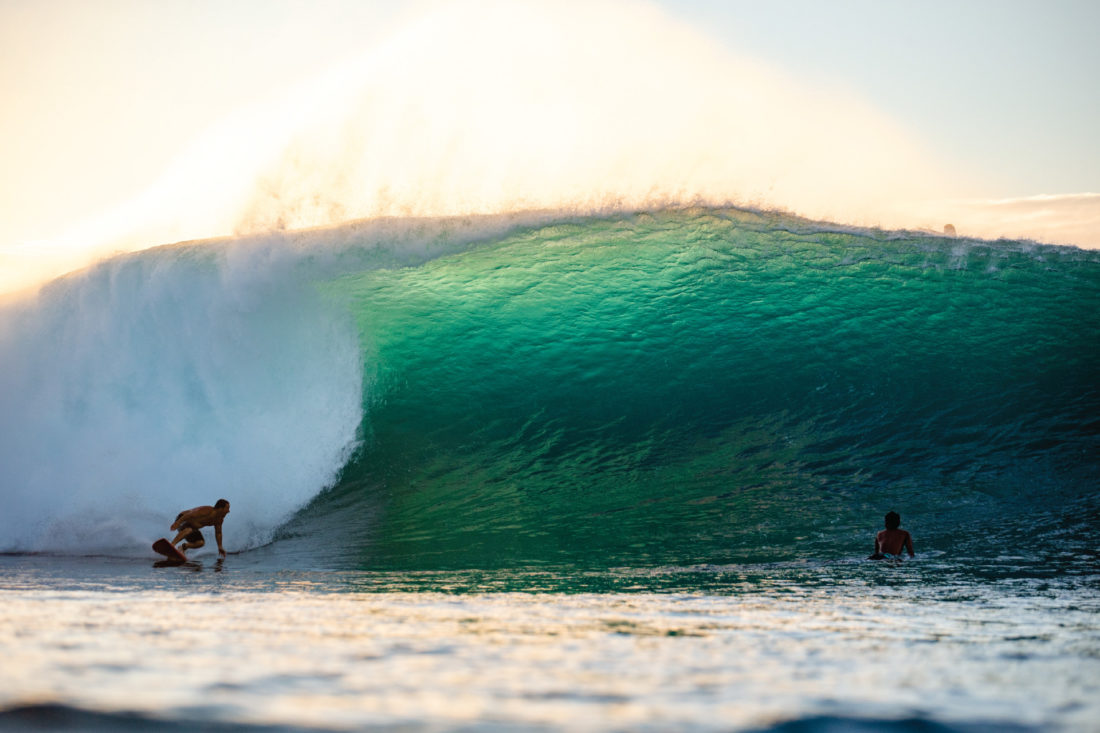 Kalani Chapman
A product of the Seven Mile Miracle, North Shore local Kalani Chapman's roots reach deep down into the reef at Pipeline. With a lineage that includes uncle Owl Chapman, legendary North Shore surfer and shaper, and older brother Shawn Briley, one of Pipeline's all time best surfers, Kalani was bred to surf Pipe. This stockily built goofy-footer is known to make his mark whenever Pipe hits 12ft+. Kalani has bagged some of the world famous break's most epic rides, including his Andy Irons tribute for Wave of the Winter in 2010. After a near fatal wipeout two years ago at Pipeline, which sidelined him for the remainder of the season, Kalani came back in 2018 charging harder than ever. "I love Pipeline and I always will. That's where my heart is, that's what I was raised to do," says Kalani.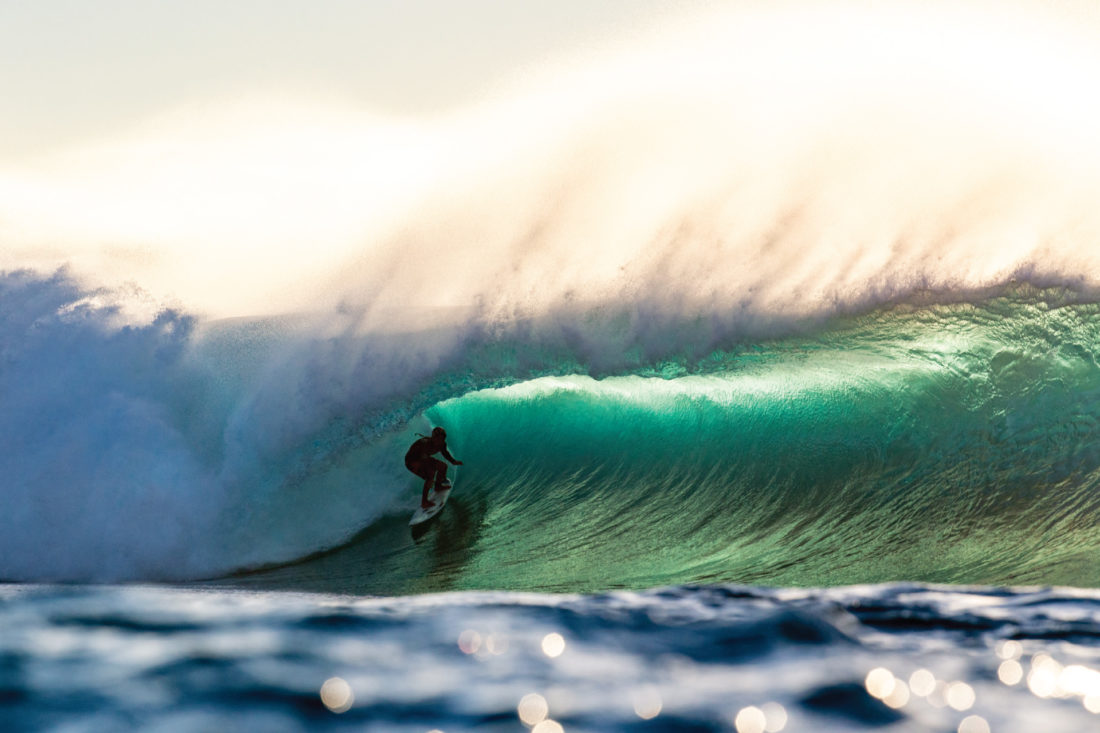 Takayuki Wakita
From the Land of the Rising Sun, Japan's Takayuki Wakita has earned a name in the Pipeline hierarchy for his "go for broke" approach when taking off on some of the Pipe's biggest days. He's the only surfer to ever have a section of this particular reef named after him, the "Wakita Bowl", found right between Backdoor and Pipe. Wakita's eye catching blue helmet emblazoned with flames makes him a flashy addition to Pipeline's long list of talented and eccentric surfers, and easy to spot, even on the most crowded of days. Well in his prime and with no sign of backing off, Wakita would be one tough draw in any heat.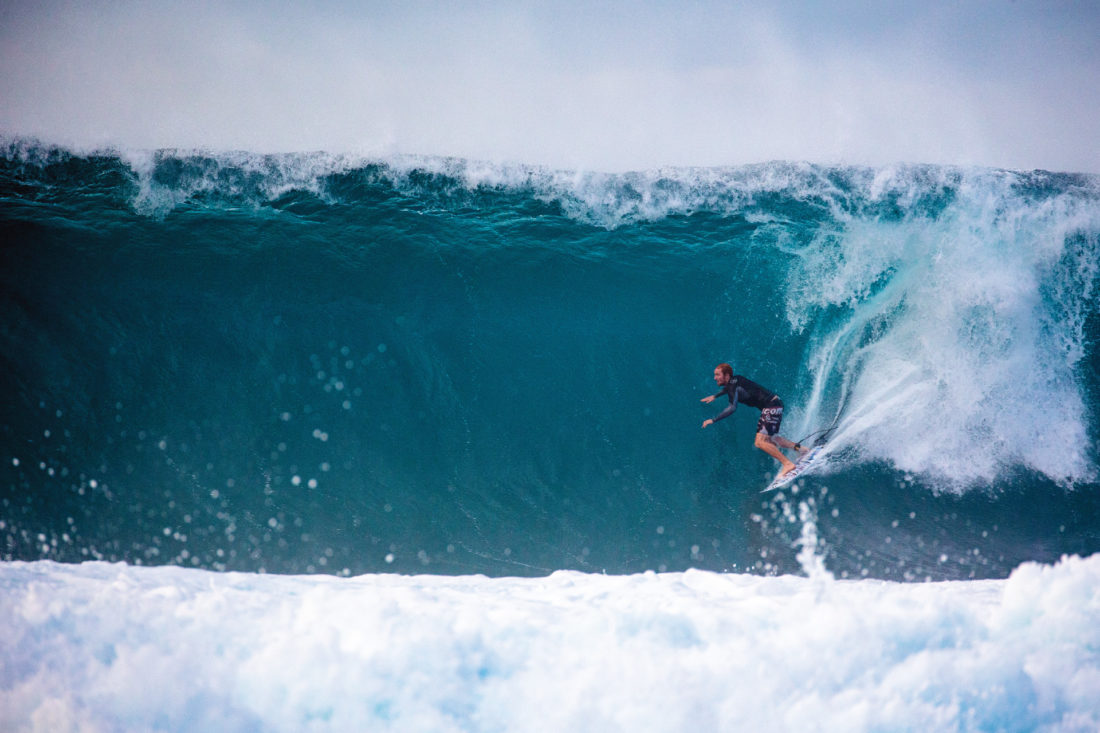 Mikey O' Shaughnessy
Hailing from the Big Island of Hawai'i, Mikey O'Shaughnessy has been carving his name into North Shore wave faces for the past decade. Known for catching some of the seasons' most memorable rides all over Oahu's Seven Mile Miracle and beyond, this humble redhead from Kalapana is an extremely dangerous opponent, especially on his forehand at Pipeline's alter ego, Backdoor. Mikey's expertise shines in hollow, death-defying pits~and he has a Surfline Wave of the Winter under his belt to prove it, picked up in a large, lengthy OTW barrel back in 2016. "I'm very thankful for the waves and what the North Shore provides for us. I love it because it's the ultimate challenge as a surfer. One wave here can change your life forever. That keeps me hungry and coming back for more every season."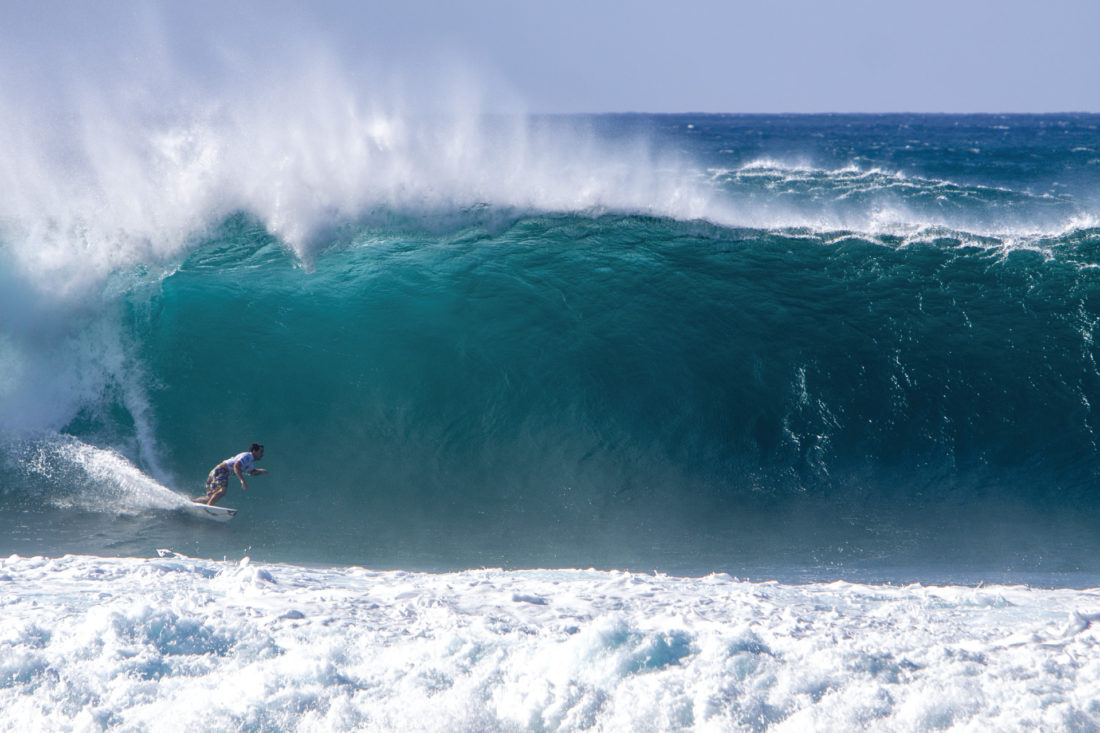 Mitch Coleborn
Australian goofy-footer Mitch Coleborn is nothing less than an absolute freak in the water. This prized Volcom athlete has a talent for creating some of surfing's highest and most innovative aerial maneuvers. Mitch is a surfer you don't want to take your eyes off of the moment his feet hit the board. Creativity, a highly sought after and difficult to judge component in ride scoring, is a Coleborn specialty. He managed to garner the number 34 slot on the World Championship Tour in 2014 via wildcard slots, and in only four events–now that's a wild ride! He lets his free surfing antics do the talking for him as he ascends the competitive rankings. If the waves show up for the Pipeline party this year, Mitch Coleborn will be there, boosting up and over his sections, champagne glass in hand.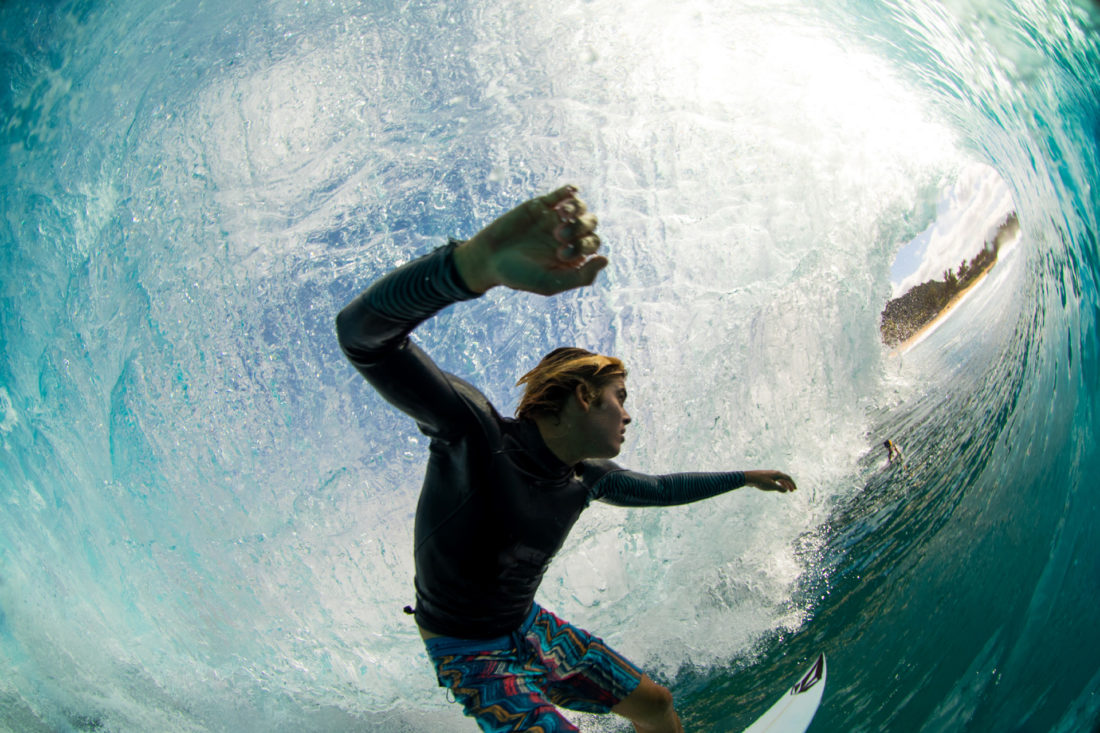 Noa Deane
It comes as no surprise that Noa Deane, son of legendary Australian surfer Wayne Deane, rides a surfboard like he was born to, exemplifying the flairy, high action of today's new school approach to surfing. Although riding big Pipe barrels isn't necessarily Noa's forte, he's been known to pick off his share of precious gems, as in the 2018 Da Hui Backdoor Shootout, where Deane aggressively charged one of the biggest Backdoor waves of the event. Noa has plenty of creative energy, both in and out of the water, so don't be surprised if some of your favorite surfers fall victim to the natural prowess of this tough heat draw…consider yourself warned.