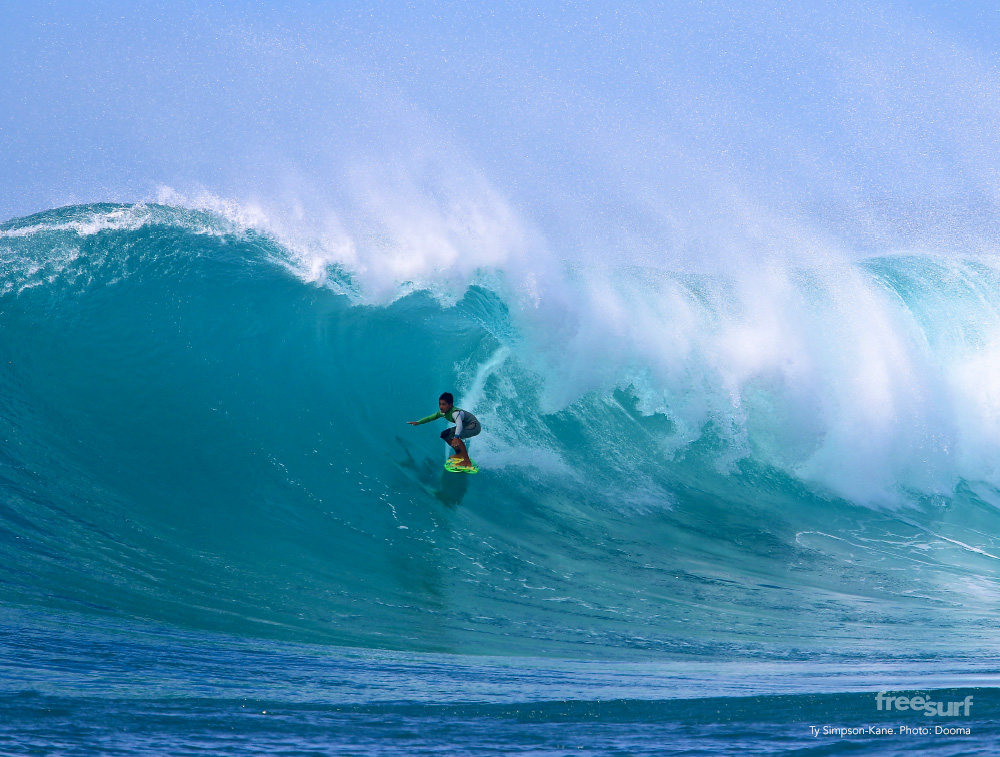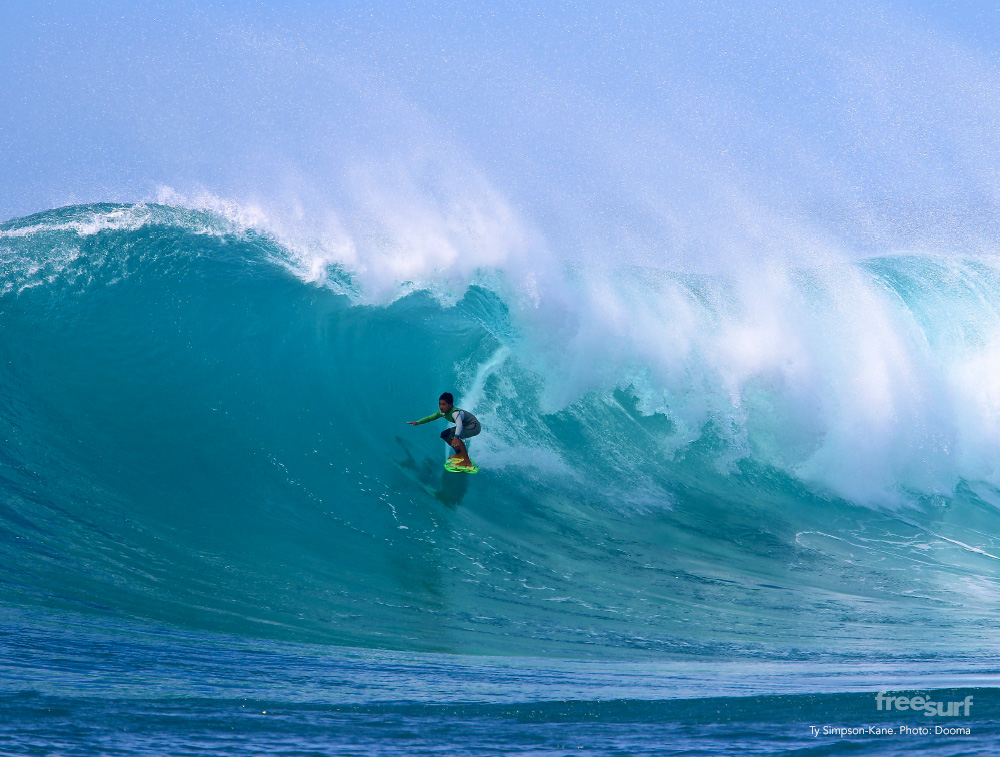 Ty Simpson-Kane, 11
Kuau, Maui
Country boy. Inspired by Ian Walsh. Loves surfing Pipeline the Cave at Honolua Bay. Would rather be getting barreled. Charges big waves and has the photos to prove it.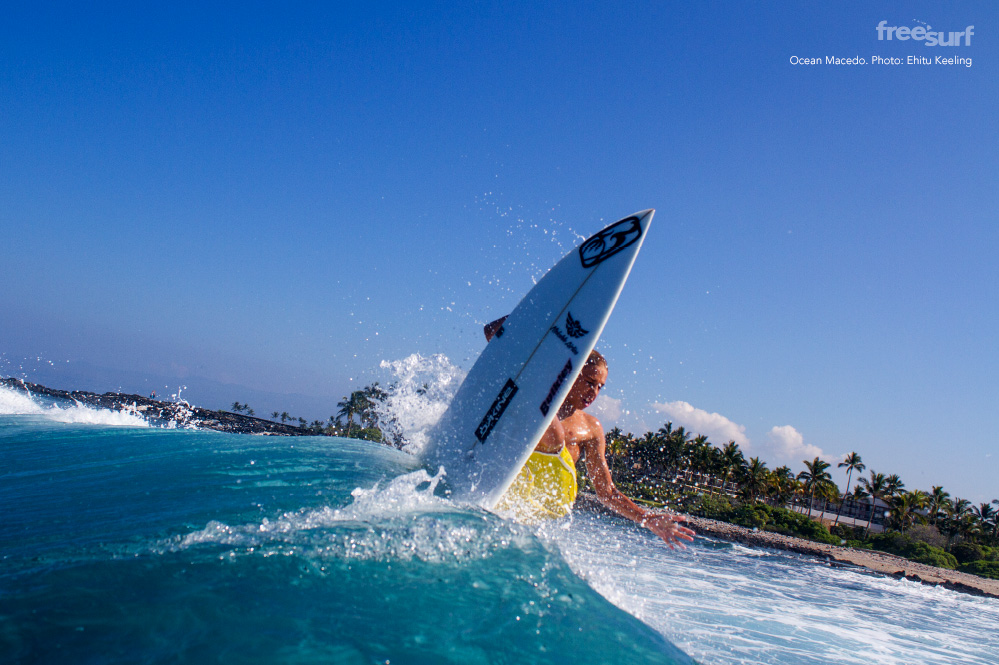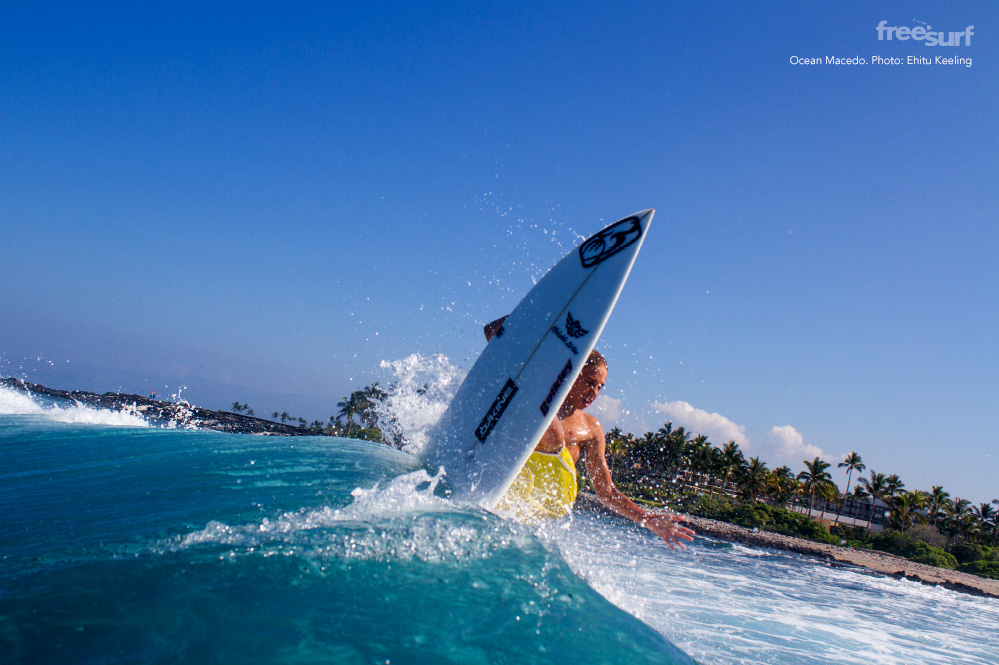 Ocean Macedo, 12
Lahaina, Maui
Looks up to Gabriel Medina because of his big airs and consistency. Loves to spearfish. Rocks out to Pandora's Dance station. Inspired by John John Florence. Craves the feeling of getting barreled.

Sammy Gray, 12
Hanalei, Kauai
Pinetree's local. Hopes to one day make the World Tour, also take home a victory at the Pipe Masters. Sponsored by Billabong and Dakine. Middle name is Kalaniki. Favorite surfer is Andy Irons.

Brisa Hennessy, 15
Kailua, Oahu
Humble yet determined demeanor. Recently added to T&C Surfboard's team riders. Costa Rican-born. Inspired by favorite surfer Carissa Moore. Loves to cook.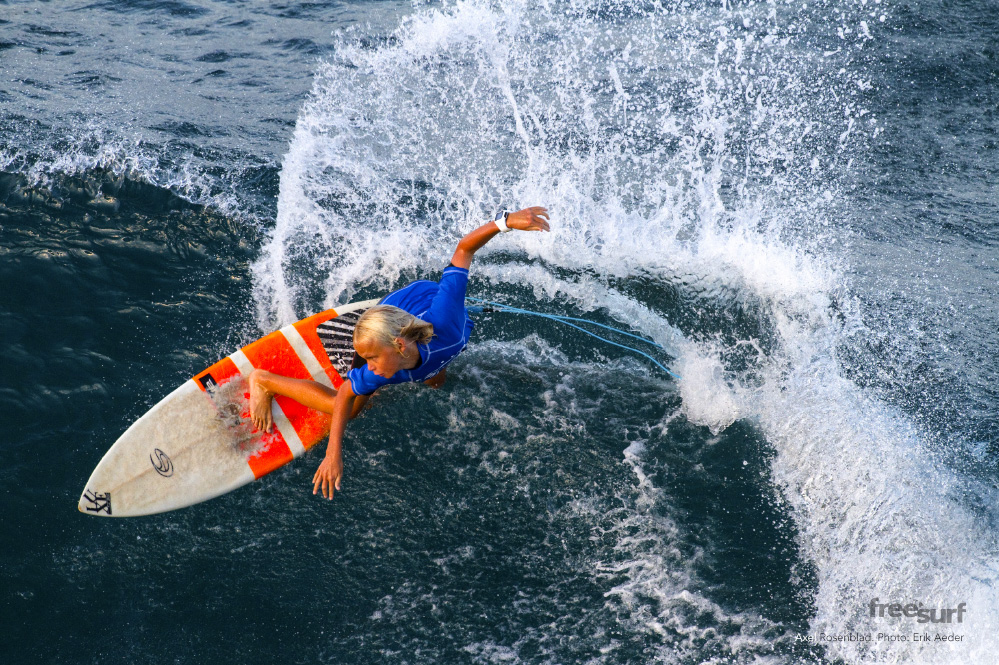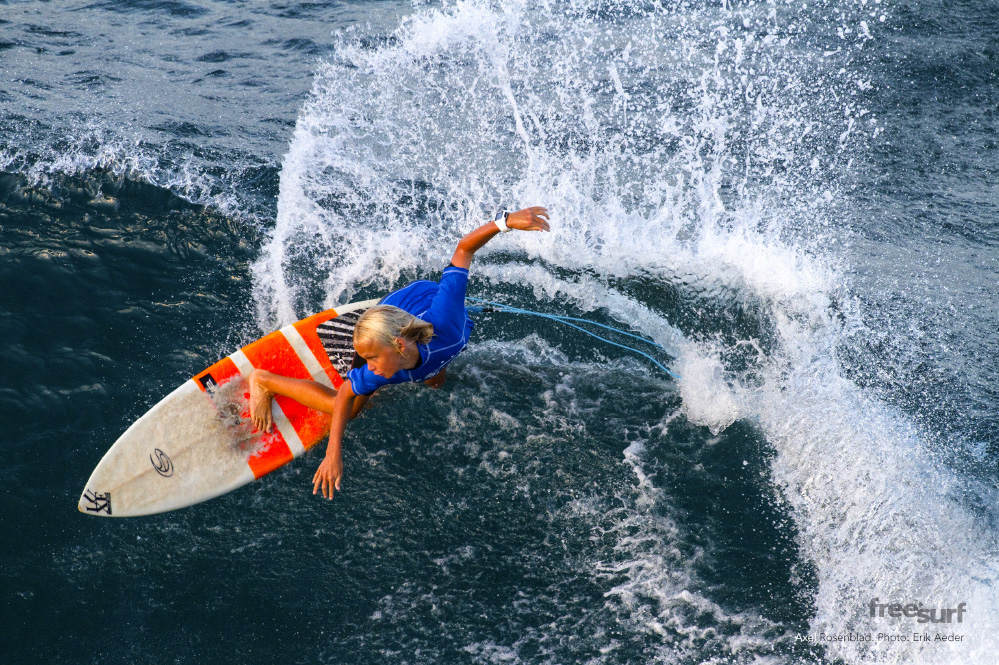 Axel Rosenblad, 12
Haliimaile, Maui
Had the chance to surf Teahupoo last summer, got the wave of his life, end of story. Inspired by Albee Layer. Loves listening to Tame Impala. Follows @kook_of_the_day on Instagram.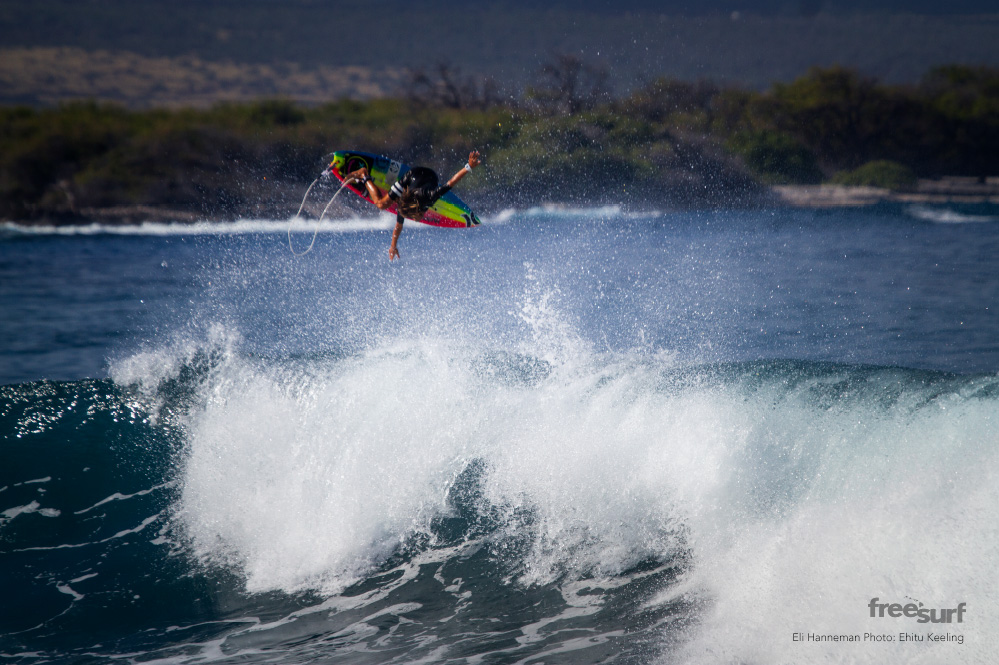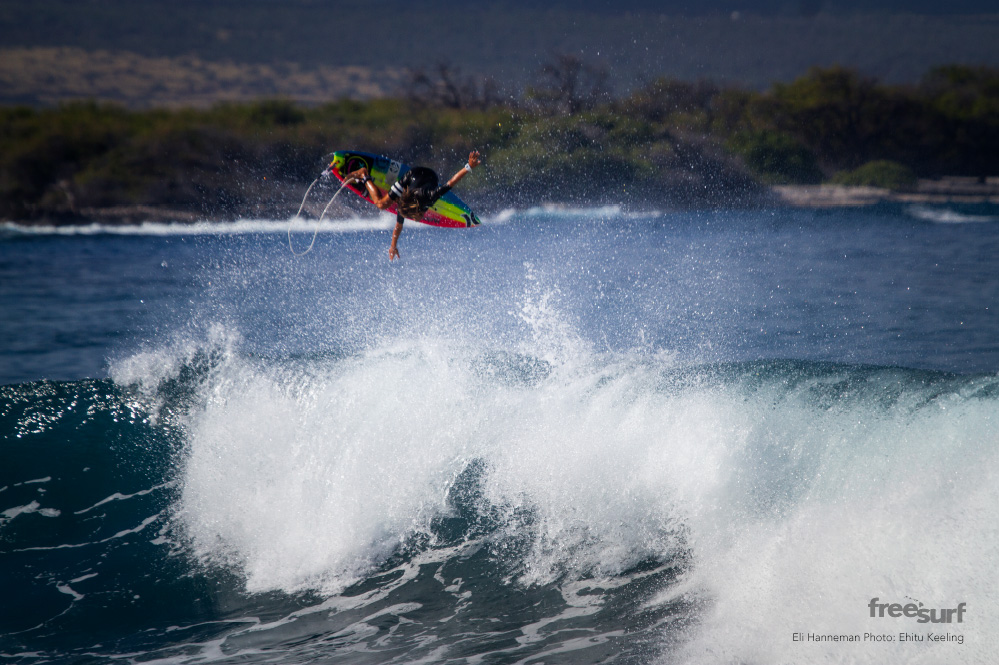 Eli Hanneman, 12
Lahaina, Maui
Boosts major airs. Eli is short for Elijah Kealoha Hanneman. Clocks in major time at Lahaina Harbor. Motivated by his friendly rivals, Ocean Macedo, Jackson Bunch, Cole Alves and Brodi Sale. Inspired by the sick style and super calm demeanor of John John Florence.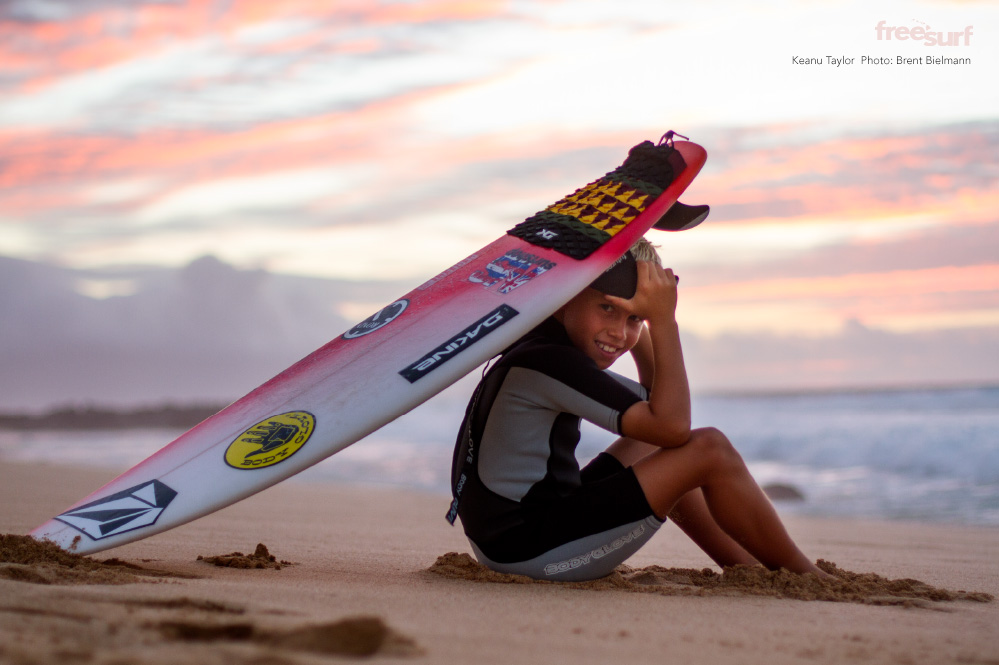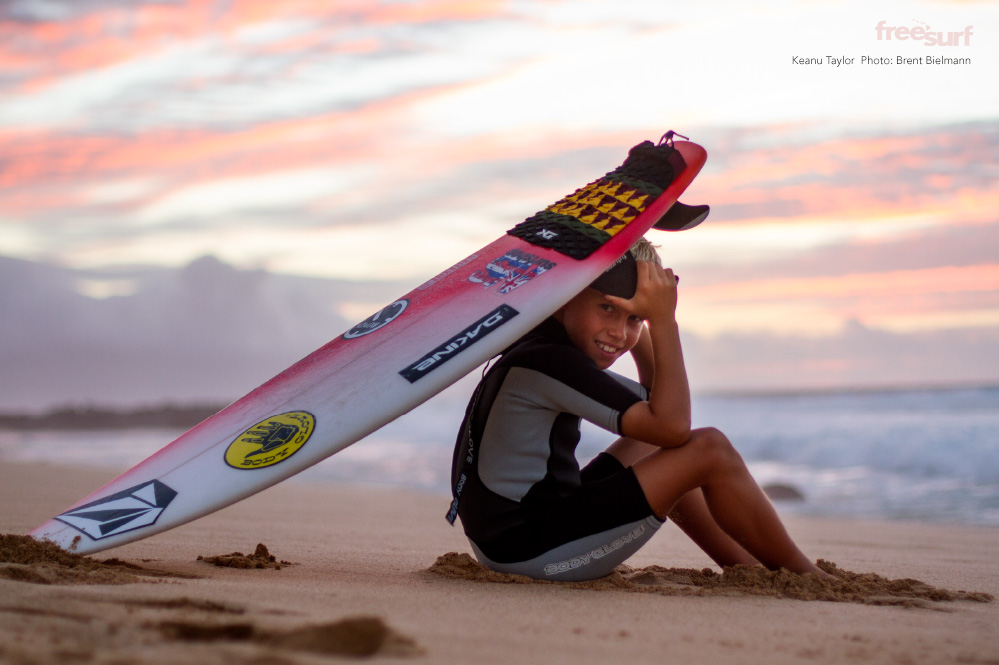 Keanu Taylor, 10
Kahana, Maui
Can usually be found at V-Land. Honing his barrel riding. Spends dual time in Maui waters and along the North Shore. Pint-sized powerhouse. Sponsored by Volcom and Body Glove.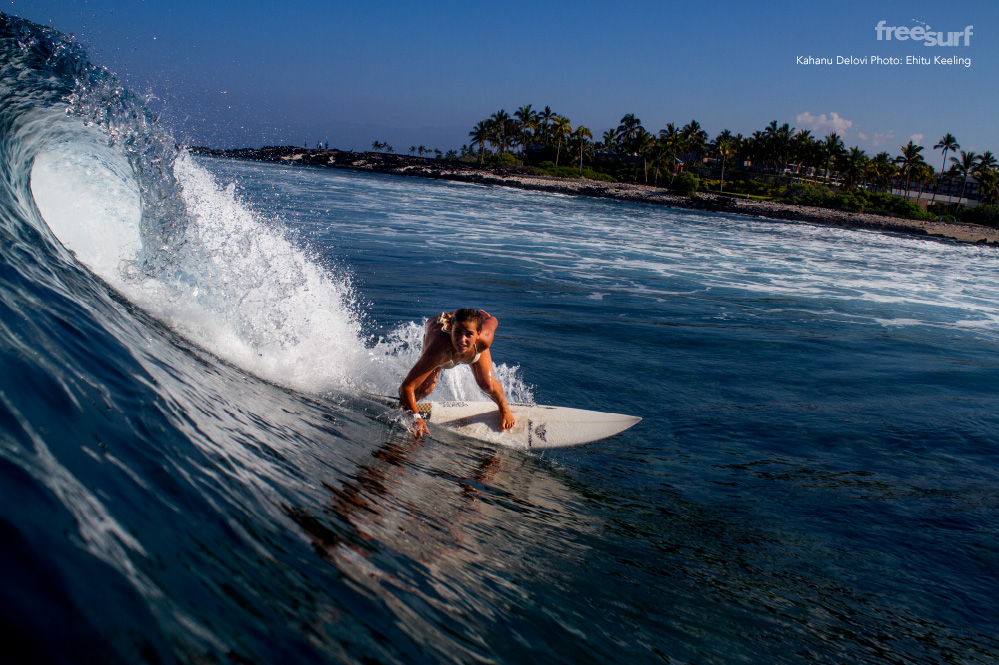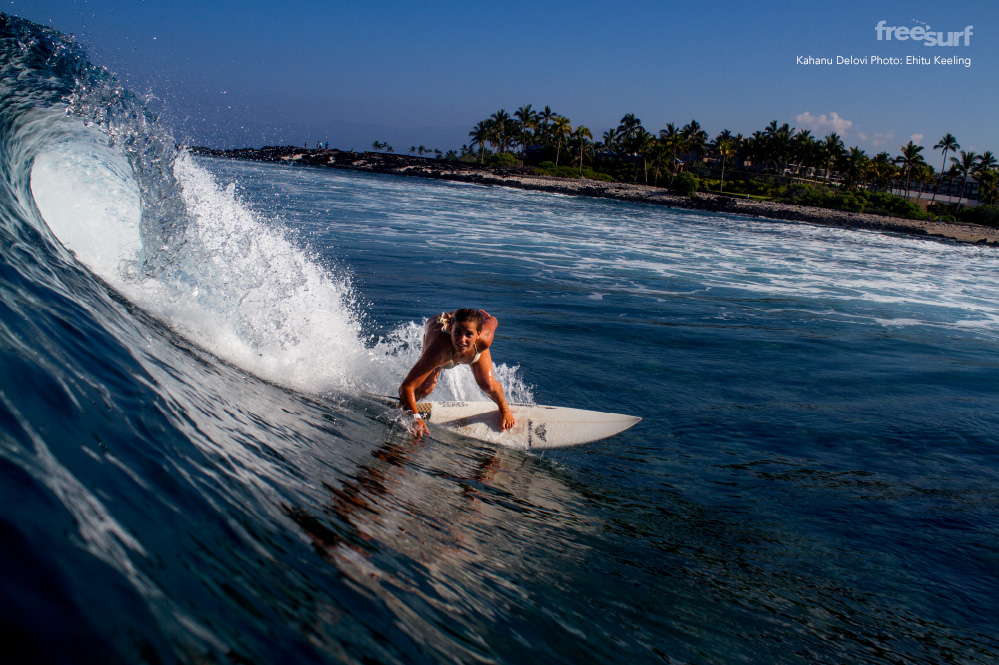 Kahanu Delovio, 16
Kailua-Kona, Big Island
Big on power turns. Snappy style with serious confidence. Sings and dances hula. Can usually be found surfing Banyans. Inspired by Carissa Moore.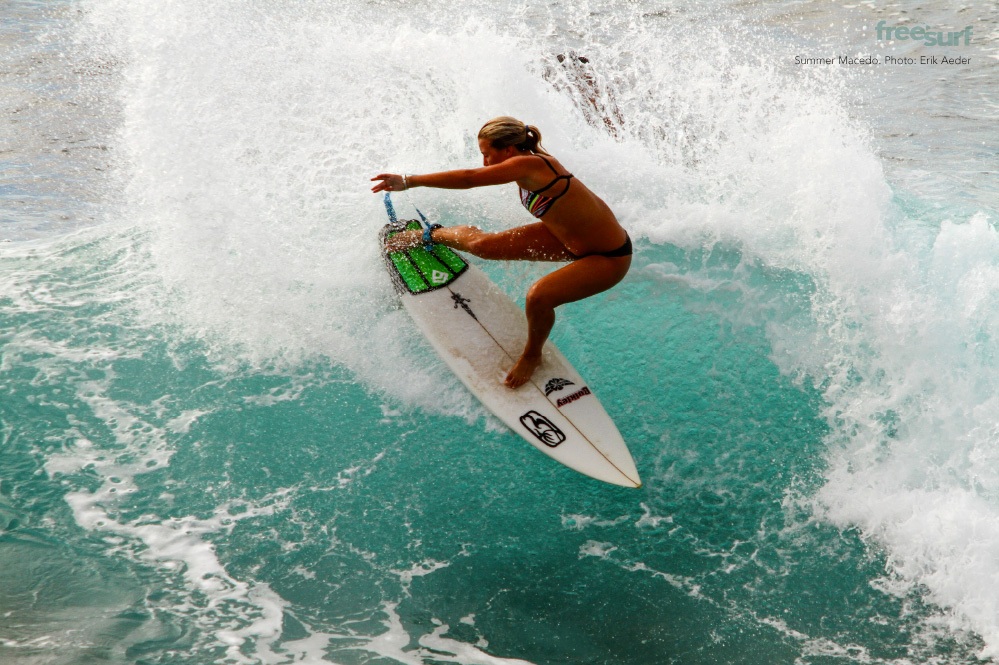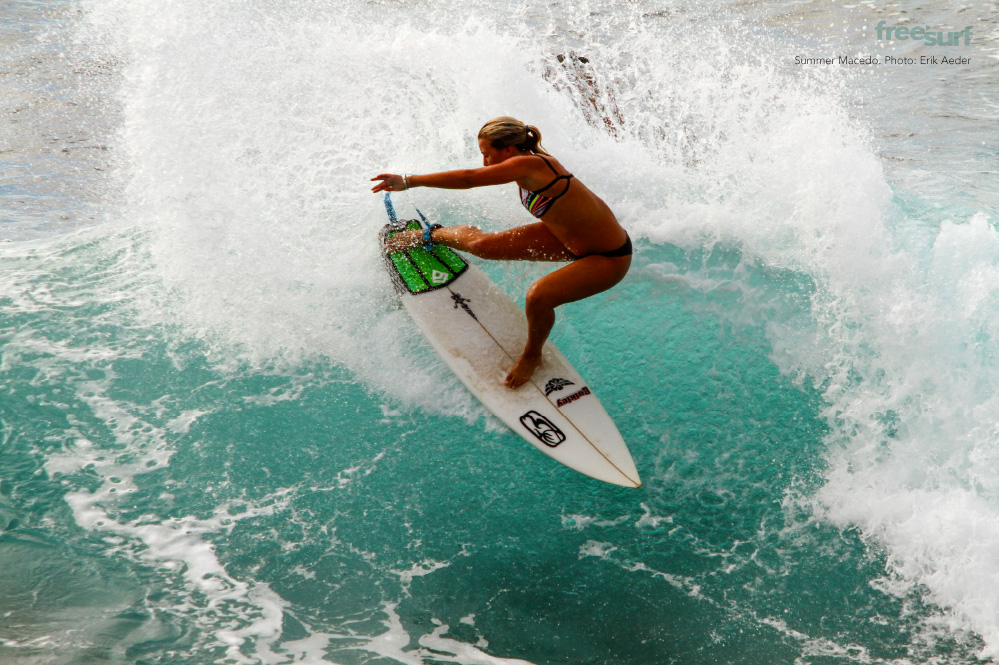 Summer Macedo, 14
Lahaina, Maui
Looks up to Carissa Moore for her power turns and style. Is a go-getter in the water. Known for snaking her brother, Ocean. Loves to sing and wants to be a writer. Listens to Pandora's Amy Winehouse radio station. Enjoys competition over free surfing for the adrenaline rush.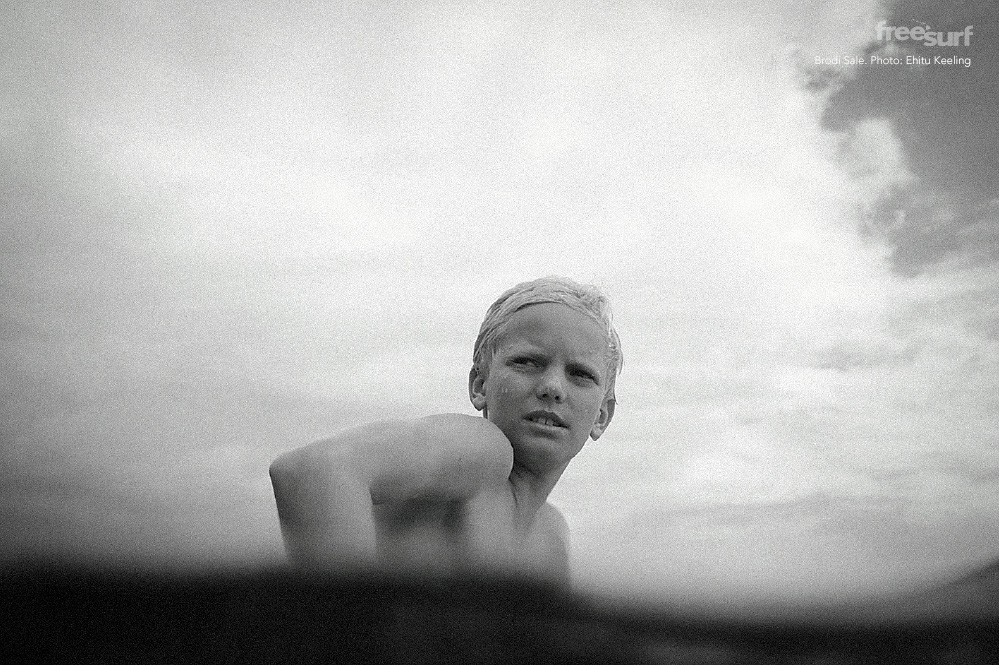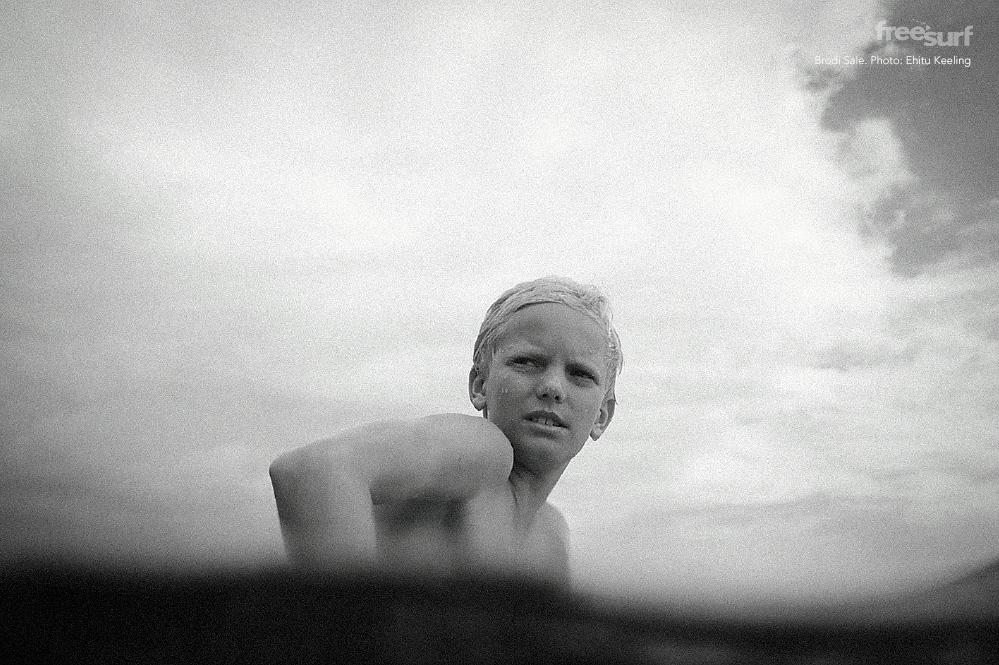 Brodi Sale, 12
Kailua-Kona, Big Island
Free surfing with friends is when he has the most fun. Loves getting barreled, especially at Restaurants in Tavarua. Inspired by Dusty Payne. Doesn't have cable (or video games) at home. Plays basketball.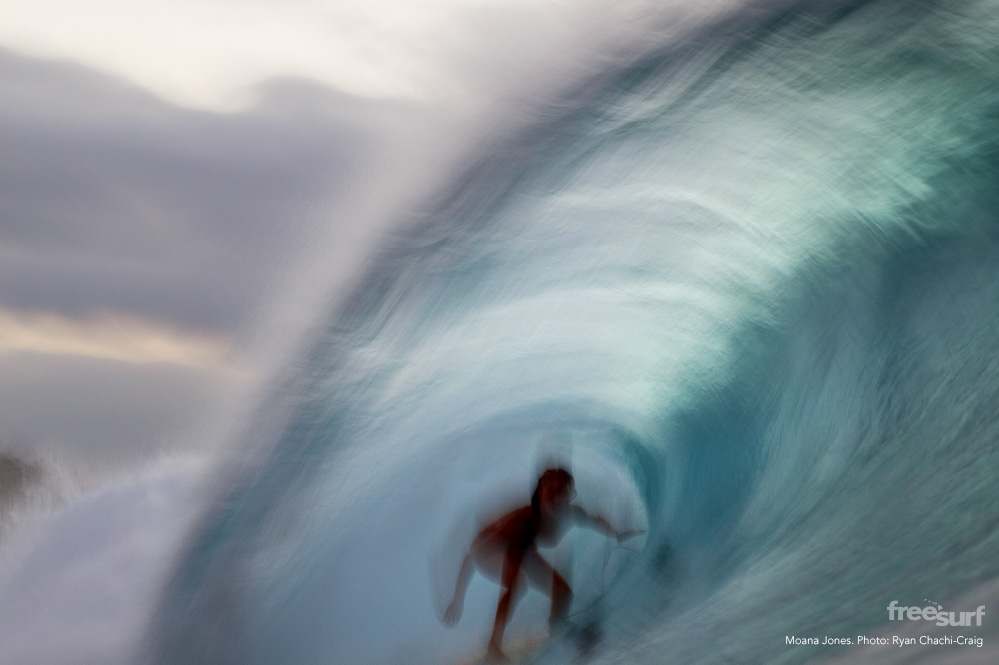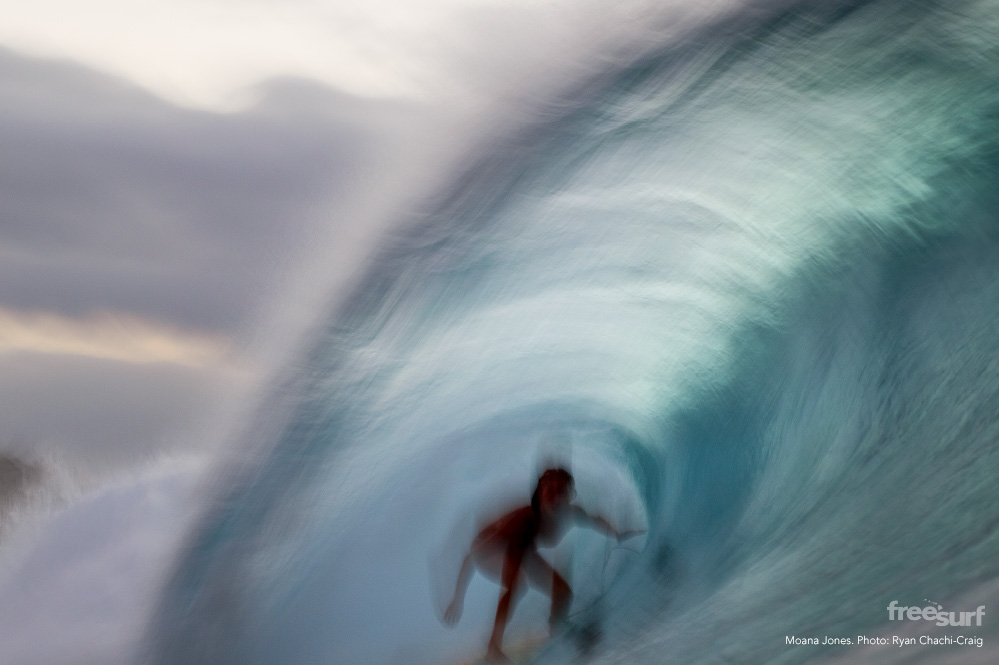 Moana Jones, 15
Haleiwa, Oahu
Practices jiu jitsu when not surfing. Can usually be spotted at V-Land and Rock Pile. Apt barrel finder. Well rounded surfer. Persistent in improving.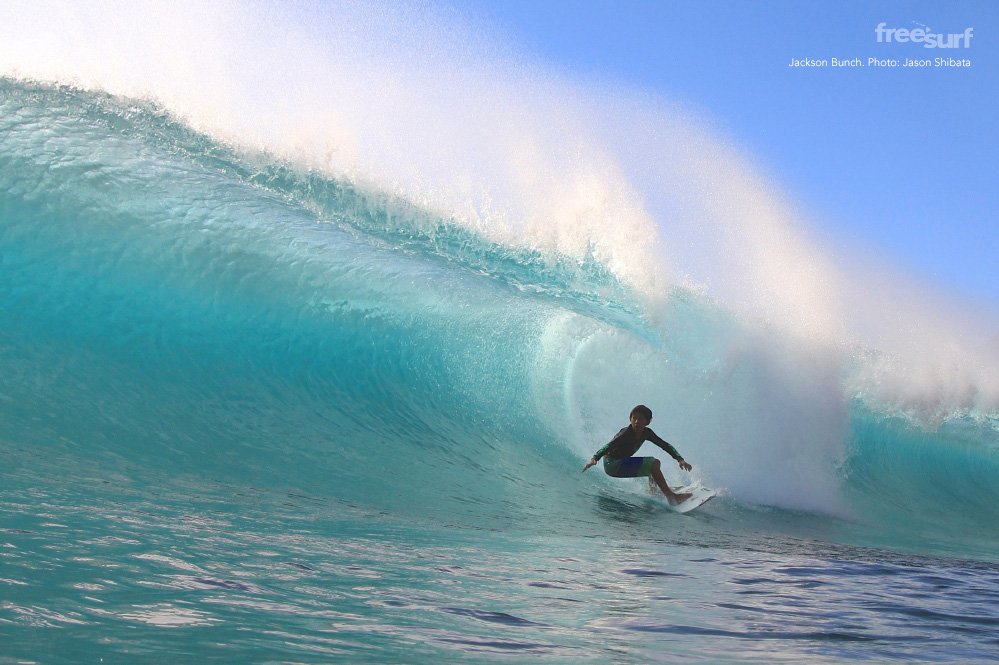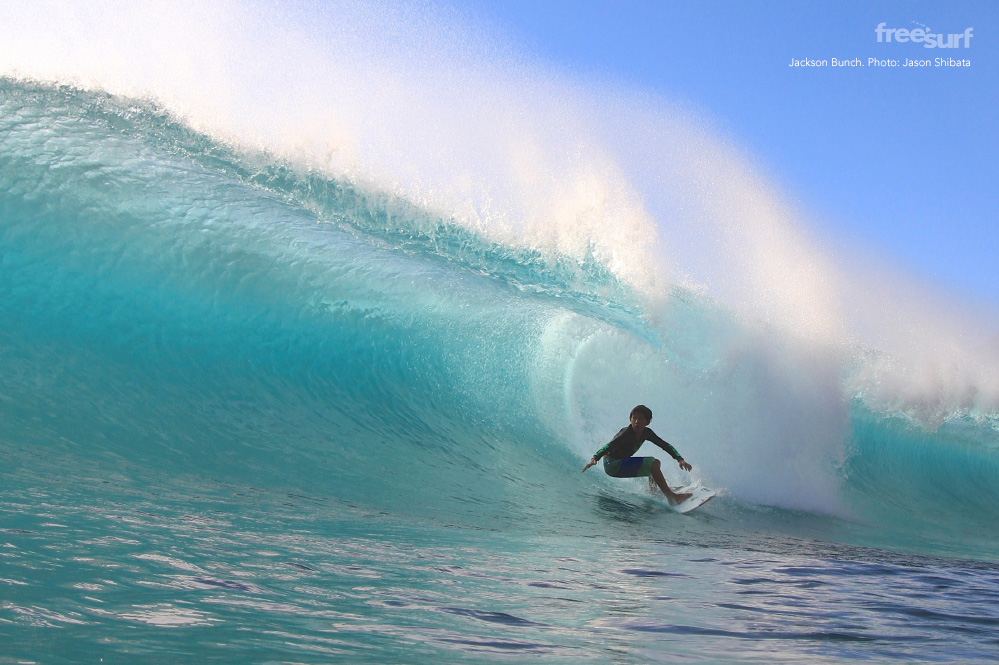 Jackson Bunch, 11
Paia, Maui
Loves free surfing, because "you can go BIG!" Well spoken, friendly and has an aloha vibe. Boosts big airs for his little age, but favorite maneuver is getting barreled. Listens to Chuck Berry Pandora station. Favorite surfer is John John Florence.
---