Aside from providing Hana with fresh, organic fruits, the Hana couple also hands out organic eggs from their chickens. "Everyone drops off their egg cartons at our house," explains Monyca, "and instead of throwing them away, in return we give people fresh eggs." Eventually the couple would like to work this into their business plan, but Monyca says for right now they're just content to stoke people out. "We're just happy to give and share all the amazing things we have on our farm."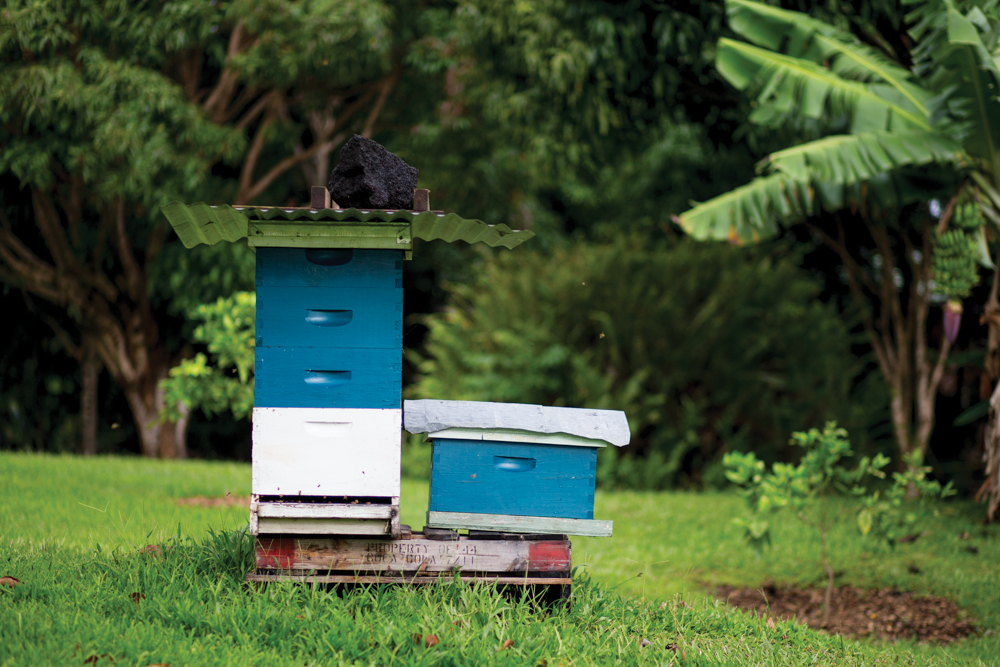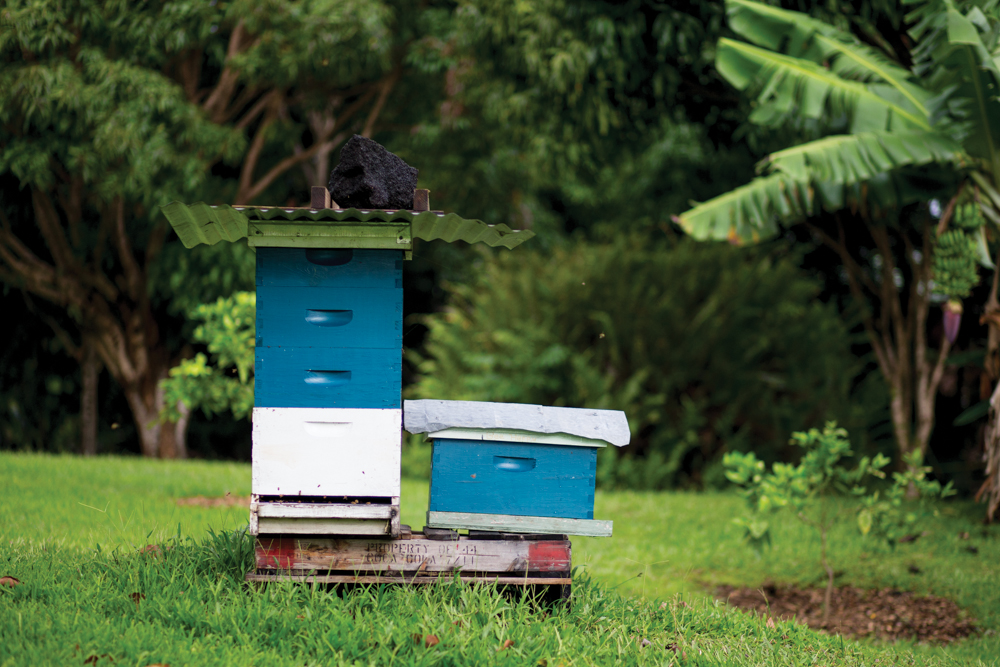 Another project the Eleograms have in the works is a rainwater catchment system, in order to cut down on the bills but more importantly, create a full circle farming business. "It's going to be a big help collecting our own water," Monyca explains. "We'll use that rainwater to water our trees and everything we're putting into the ground." Just one more way the couple strives to live a greener lifestyle.
In response to the bigger business picture, Monyca says there is absolutely an improved business strategy for Olamana Organics. "This is our life plan for the future, being farmers," the freesurfer describes. "We're growing it slowly because obviously it's not our main thing we concentrate on right now. We need to put our efforts mostly into surfing still, but later that's our dream."
At first, farming was just a hobby for Ola, something he loved to do when not surfing. Six years ago Monyca and Ola were living on the Byrne- Wickey's six-acre property that was filled with invasive trees and bushes. "I had no sponsors at the time so I was cleaning yards for money," says Ola. "I saw the potential to start clearing the land to plant a fruit farm." Growing up on the fresh fruits of Chuck Boerner's Hana company, Ono Organic Farms, Ola began to develop his own knowledge through hands on experience. "Everything's coming together and I'm learning more and more about farming every day," he maintains.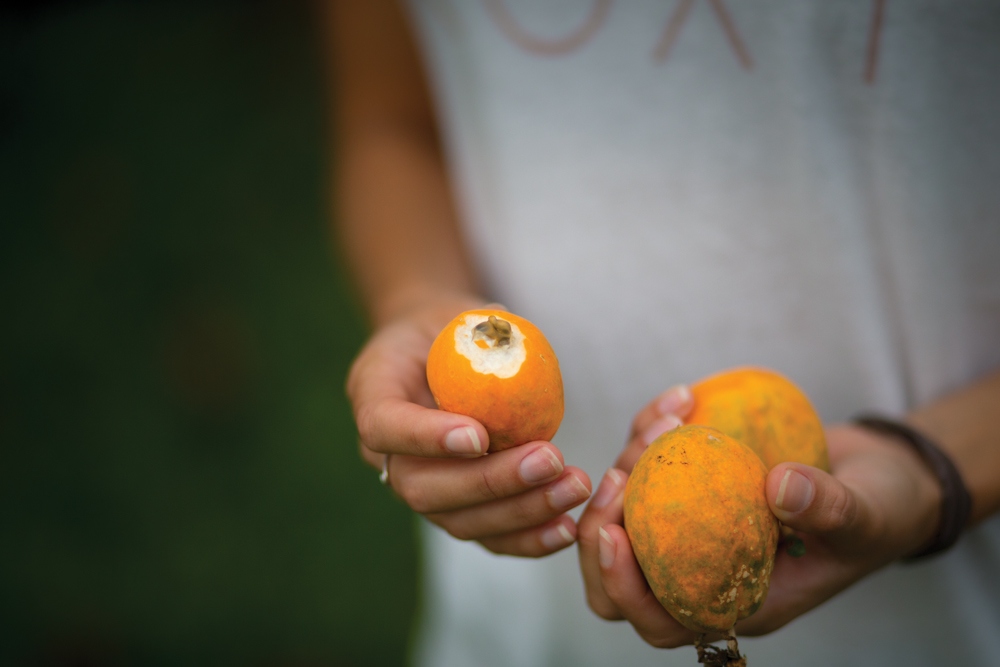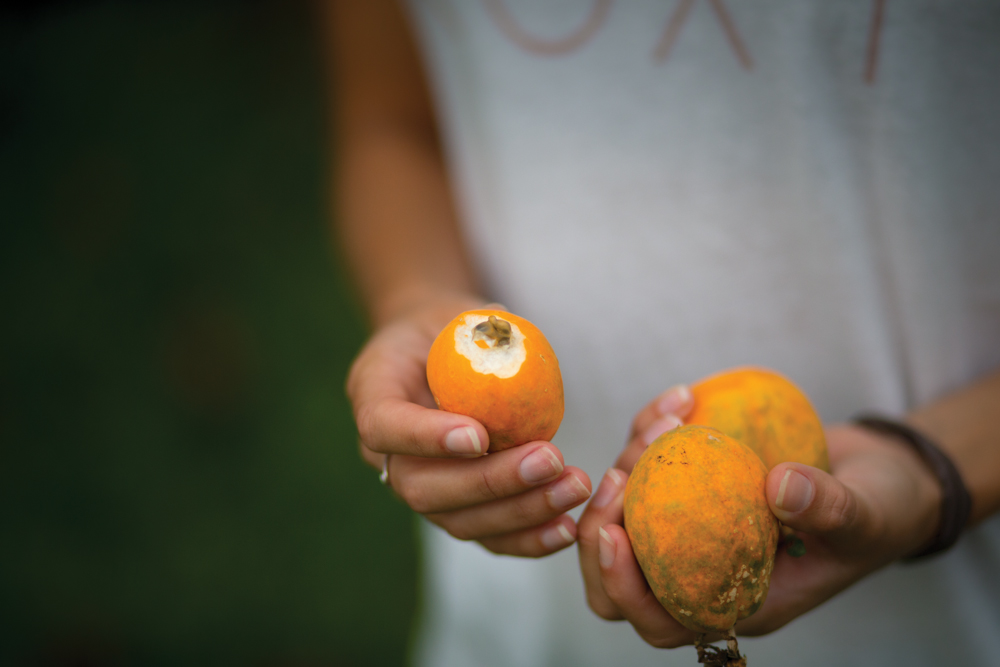 Feeling motivated coming into this winter season, the Maui boy will juggle up keeping the farm along with competing in the HIC Pro (coming up this October 27th at Sunset Beach), and the Vans Triple Crown of Surfing. "It's very stressful leaving the farm to compete on the North Shore," Ola describes. "I'm trying to stay focused for the contests, but winter is my busiest time of year for the farm. Luckily we have a one bedroom ohana that my brother Uila lives in for work exchange, so I know that the farm is in good hands whenever I leave."
Both Monyca and Ola talked about their connection to the land being based on their roots in Hana, and admit it's where they prefer to spend majority of their time when on island. "We love Maui but we honestly don't spend very much time outside of Hana," says Monyca. "Ola has a huge family here, I have a huge family here. It's just home for us and it's always going to be."
"I feel local here, I feel comfortable, I feel like I belong," Ola adds. "And also out here, what I love about Hana is we get really good waves. Maybe it doesn't get good all the time, but it's never crowded."
Monyca and Ola agree that the most fulfilling part of working and running Olamana Organics is providing their family, friends, and community with healthy, delicious food. "We know where it comes from and that it is grown right. You can feel it, you can taste it, and we are proud."
pau