By Shannon Reporting
Having a little brother is like signing a lifelong contract with a surf buddy (or caddy, depending on how generous the older sibling is feeling). He'll follow you around, learning from your every move, and either idolize you or try to one-up you. Yup, the competitive nature of siblings is hard-wired from birth: Who's going to receive more of mother's attention? Who makes dad proudest? Who can run to the other side of the beach the fastest? Siblings push each other to new heights, with the occasional scrap to the top.
Lucky for surf dad Tony Kawaguchi, he raised two good kids who both happen to be radical surfers. Noah, 15, and Jaxon, who just turned 11, rip Kewalos, the epicenter of gromhood for Town surfers. Kewalos is consistent and breaks nearly every day, giving the boys a playground like none other. The brothers have put in the time, and now they're headed to the National Championships at Trestles in San Clemente after a quick stop in Waco, Texas to test out the wavepool. We caught up with the two junior surfers before they hopped over to the mainland.
Home break: Kewalos, and semi-secret spots near our house in `Āina Haina, Hawai'i.
Favorite wave: Out by our house, but we can't expose it or the uncles will be mad.
Tell us about your brother.
Jaxon (11 years old): My brother and I surf together almost every day unless it's huge. When it's over 6 ft Hawaiian or so, I just watch him. He teaches me how to do stuff, and yells at me when I do something wrong, like if I don't go on a good one or if I fall when I shouldn't. He's pretty fun when he's not getting mad at me. Sometimes he sends me in if the waves get way too big.
Noah (15 years old): Sometimes we get along, but sometimes we annoy each other [laughs]. Jaxon is crazy. He loves to get pounded! I try to help him get waves and show him where to line up at spots he has never surfed before. He is my main surf buddy.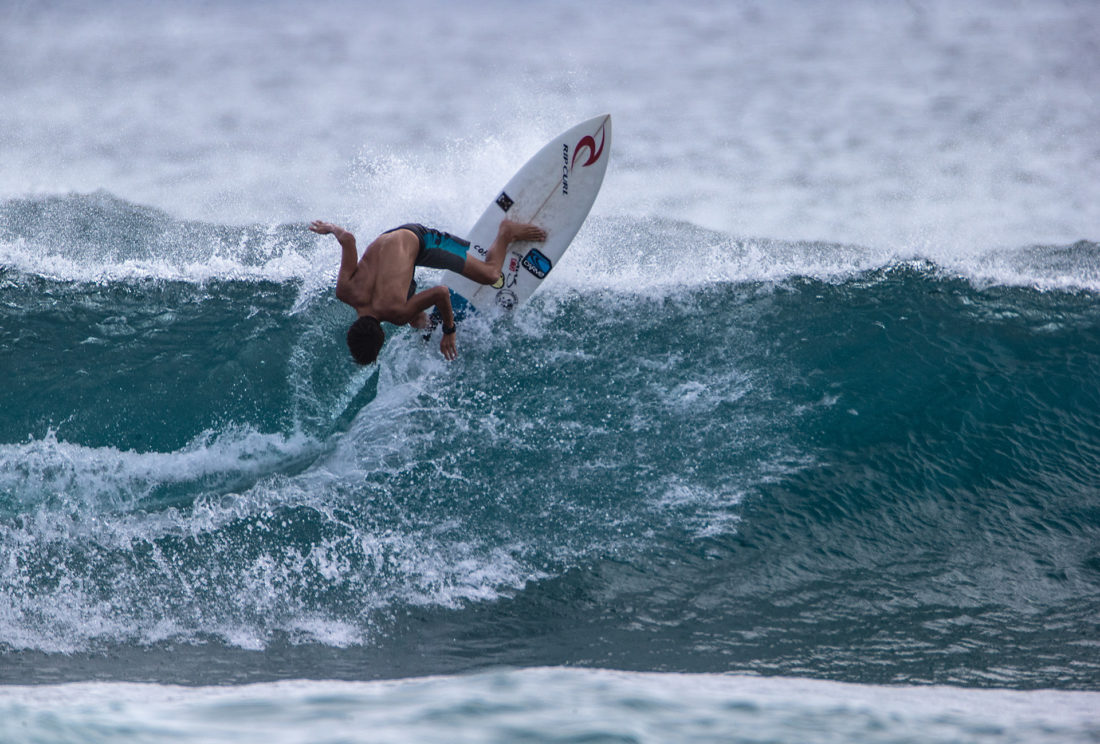 Do you surf your best in competition mode or when freesurfing?
Noah: When I'm in a contest, I try to battle as hard as I can. Whether it's my best friend or my biggest rival, I try to compete the same way.
Jaxon: I surf best with my brother and dad out at our home break. Nobody is ever out there except the local uncles who are always really nice. There's no pressure, just some sharks.
Are you prepared to battle the crowd at Lower Trestles?
Jaxon: Yes! I got into US Champs at Lowers when I got third at NSSA Hawai'i Regional Championships. I've freesurfed Lowers a few times and love it! The crowd is crazy and way more aggressive than on the North Shore. The uncles in Hawai'i always give me waves, but at Lowers, nobody gives anything to anyone.
What's your strategy going into Nationals?
Noah: I qualified for the US National Championships through NSSA Regionals. My strategy at Nationals is not to beat the other competitors but to better myself. The past few years I have been lucky enough to compete in USA Champs at Lowers. It's one of my favorite waves – so perfect and easy. Everyone at US Champs is super gnarly; they all surf amazingly.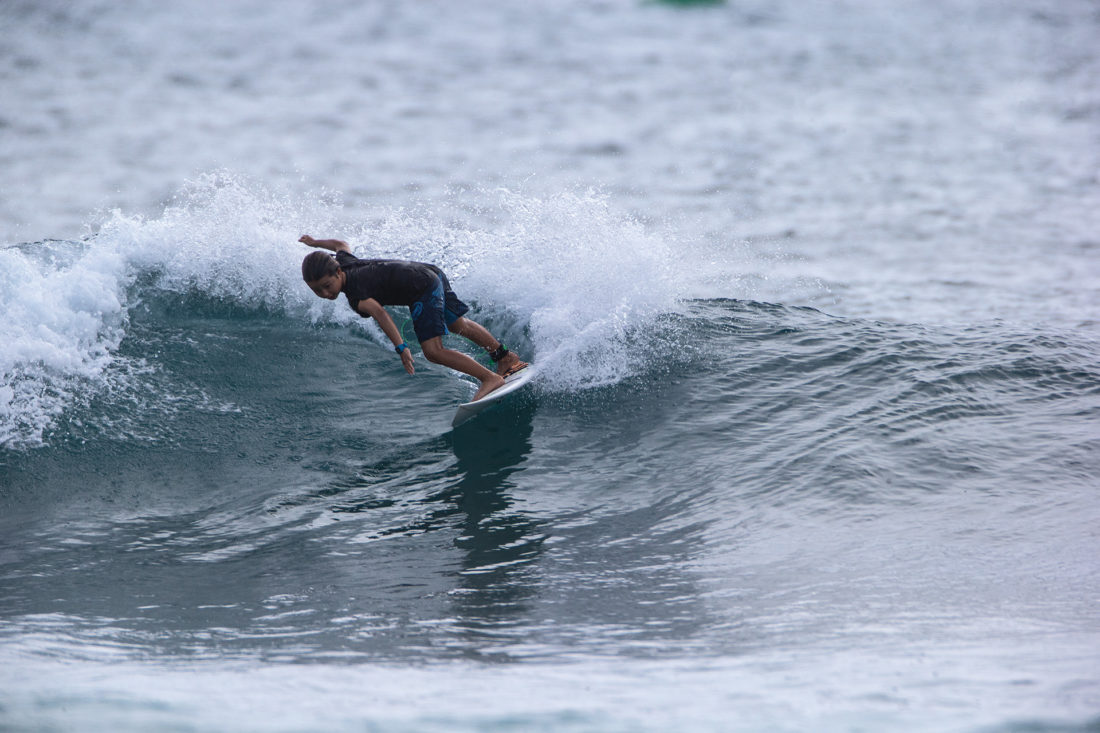 Any lucky rituals before a heat?
Noah: I like to listen to rap music and eat an orange before my heat. That gives me energy.
Favorite surfers to watch:
Jaxon: I like the Moniz brothers, Zeke Lau, Carissa Moore, Brisa Hennessy, and Barron Mamiya because he charges. I grew up surfing in the same lineup with them since I was six. I was getting pushed in on the inside waves when they were groms sitting on the outside.
Stoked to be on the Rip Curl surf team, Noah?
Noah: Definitely. I have met so many cool people who have helped me become a better surfer. Being a part of the Rip Curl team is awesome.
Favorite subject in school:
Jaxon: I am pretty good at math, like my mom who is an engineer. I don't ever want to grow up, but someday I'll probably be a realtor like my dad.
What does 'aloha' mean to you?
Noah: For me, 'aloha' is a way of treating others and being nice to everyone.
What are some goals for your surfing career?
Noah: Win contests, drop crazy clips, and be the guy having the most fun!