By Cash Lambert
What is most impressive about Sunny Garcia's 6 Triple Crown of Surfing wins – the greatest by any surfer to date – is that he achieved those wins throughout a 12-year span: 1992, 1993, 1994, 1999, 2000, 2004. It is a feat that speaks to Garcia's surfing longevity, and although the 47-year-old won't be competing in this year's 35th Vans Triple Crown of Surfing, he "still feels like I can win it."
Starting in 1986, when he competed at his first World Cup of Surfing, Sunny realized a winning method that catered to his power surfing strengths: "My formula was to win at Haleiwa, try and win Sunset and after that, just cruise, because during the years that I won the Triple Crown, the points race was done by the time we went into Pipe," he said.
With the world's best surfers now putting their VTCS blueprints into action at the Hawaiian Pro, Vans World Cup of Surfing and the Billabong Pipe Masters, we caught up with Sunny to talk story about his winning formula, how his quiver has changed throughout each Triple Crown, and to hear more memorable stories, including his 1992 Pipe Masters run where he hitchhiked from Kahuku Medical Center to the contest site just in time for his semifinal heat.
Freesurf: Talk to us about your first Triple Crown Memory, Sunny.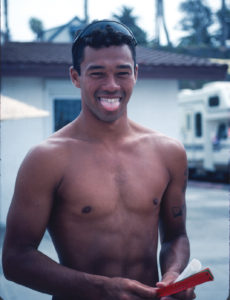 Sunny Garcia: I made World Cup Final in 1986 at age 16, along with Hans Hedemann, Mike Parsons and Mark Occhilupo in closing out Sunset. It was the biggest Sunset I can remember surfing, and I almost drowned during the event. Even though I got 4th, I was close to winning that event as a 16-year-old.
Your first Triple Crown came years later in 1992. Did the confidence you earned at the World Cup in 1986 help drive you to that win?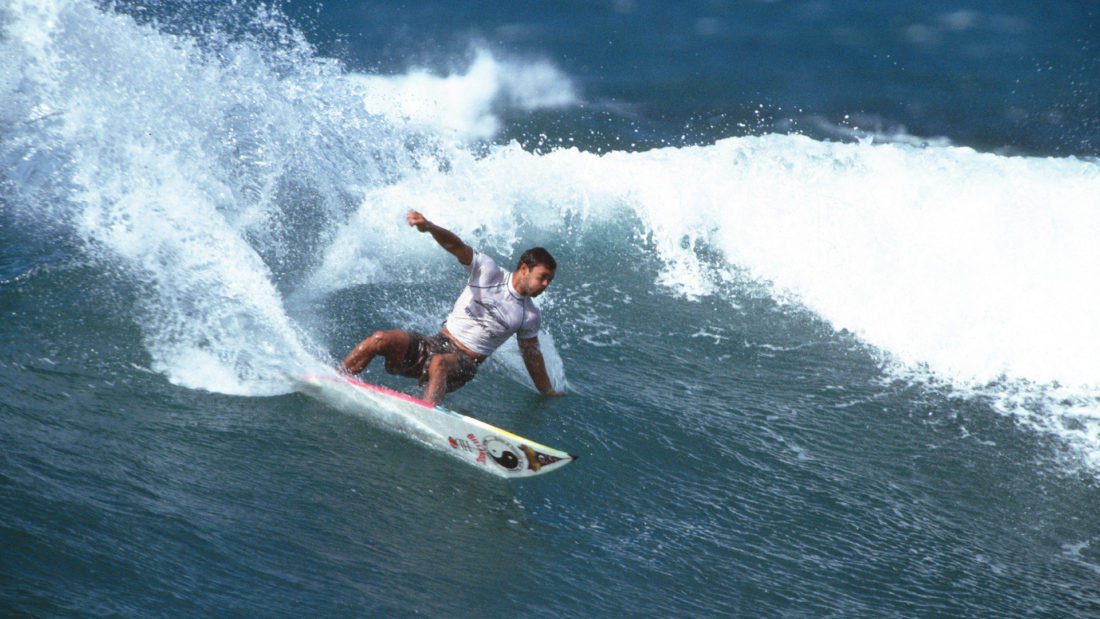 I did gain confidence, but what set up my 1992 win was what happened in 1991. I was raised on the West Side, so I never really cared about hanging out on the North Shore. Instead, I was very content to hang out in Makaha and surf. In 1991, Bryan Suratt invited me to stay at his house on the North Shore so that I could surf Sunset often. That set me up for the winter of 1992, where I won Haleiwa, did really well at Sunset and fairly well at Pipe. I owe that to Bryan, because he made me see how important it is to stay on the North Shore, surf Haleiwa, Sunset and Pipe and put in your time. That's what I tell young guys today: you have to come early, get to know the waves, stay late after everyone goes home and put in your time.
Throughout your 6 Triple Crown victories, what was your winning formula?
My formula was to win at Haleiwa, try and win Sunset and after that, just cruise, because the years I won the Triple Crown, the points race was done by the time we went into Pipe. I think that four of my Triple Crown wins include a win at Haleiwa. I knew if I could go out and do big hacks – there's one recipe that works well in Hawaii and that's power surfing – at Haleiwa and start off with a win, I'd feel confident about the rest of the events.
How have your boards changed throughout your time competing in the Triple Crown?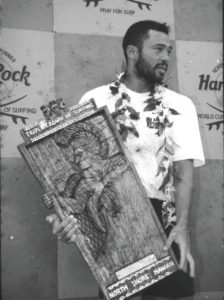 Jeff Johnson at T&C Surfboards shaped my boards for my first three Triple Crowns. Jeff ran a flatter rocker, and that worked really well for me back in the day. I then went from T&C to Local Motion and worked with Wade Tokoro. Wade shaped his boards with a little bit of V and a double concave. I won't say one board worked better than the other; as far as outlines and dimensions, they were pretty much the same and they worked the same. So, for the most part, my boards haven't changed all that much. I have flat rocker, and run the same dimensions I was using in 1986: 6'6, 6'10, 7'2, 7'6, 7'10 and 8'3, and the last couple of years I had a 9'0 board made that I used at Sunset.
What are a few of your memorable Triple Crown memories?
In 1992, I made the Final at Haleiwa with Kelly Slater, Derek Ho and Peter Mel. I remember it was a small, north swell and all lefts. I was riding a 6'6, and Kelly was giving me a hard time, saying 'I can't believe you're going to ride that big of a board', but it worked so well. I got two really good waves right off the bat, and everyone else couldn't catch up. Anytime I beat Kelly or Derek, it was pretty special, because those guys are so competitive. I also had a Final at the World Cup of Surfing in either 1995 or 1996 with one of my best friends, John Shimooka. We were going back and forth until there was about 30 seconds left. I needed an 8.5 and when a set came, he took the first wave and I got right behind him, getting an 8.5 to win the World Cup. Another memory that comes to mind is a Final with Kelly Slater man-on-man at Pipe in 1995, even though I lost to him.
Tell us about the Pipe Masters in 1992, where you had to visit the hospital twice in one day of competition.
In the Quarterfinals, I hit the reef and thought I broke my arm, so I went to the hospital at Kahuku. After they gave me a shot to dull the pain, I hitchhiked back just in time to surf and advance in the Semifinal. In the Final, I knocked myself unconscious with a concussion and went back to the hospital.
Is there any Triple Crown win that is the most memorable?
All the wins are pretty special. You never know that you've won the Triple Crown until it actually happens. You're biting your nails until the last heat.
After you achieved your first Triple Crown victory, I'm sure that created a desire to win another. But after 3 titles, even after 5, what was your motivation to keep competing?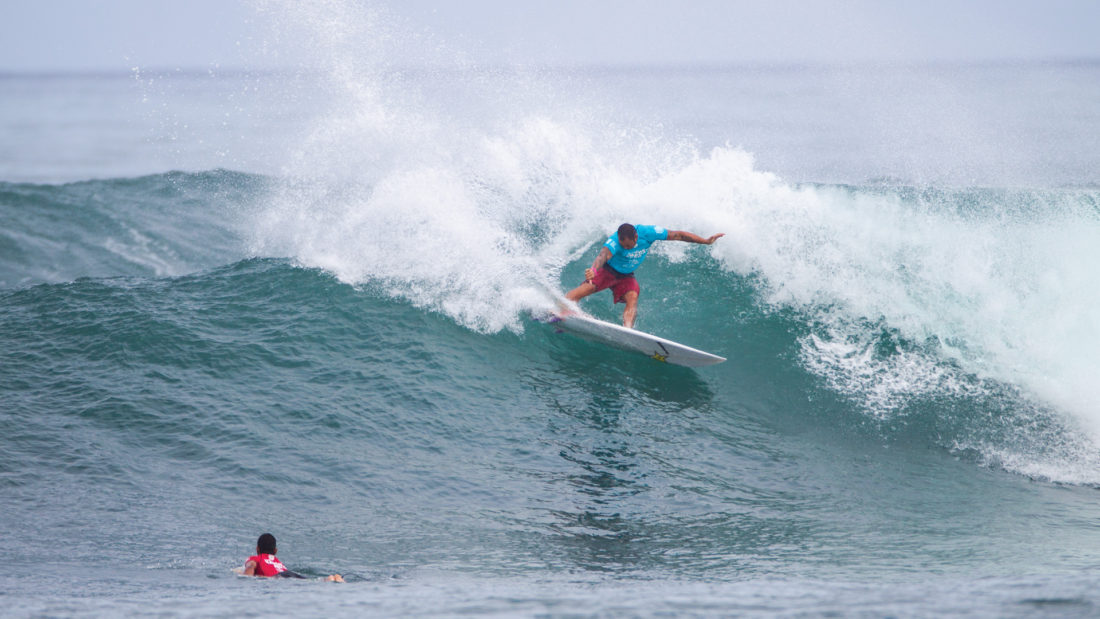 To win more than Derek! I was super competitive with Derek and Mike Ho. You can only imagine the smack talking that went on. When I got three (wins), we just grilled each other, and I was saying 'I'm going to get four, or five' and Derek would say 'hey there's no way'!
When athletes are young, they have youth and energy as an advantage, but as they grow older, bodies change and athletes may lose that physical burst they once had, but maturity and an emphasis on dieting and exercise can often fill that void. Is this how you adapted as well?
In the 2000s, I was in better shape than I was when I was younger because I had been dieting and training, and overall I felt stronger, more mature and more patient.
Who have been some of your favorite surfers to watch at the Vans Triple Crown, and who are you keeping an eye on today?
I always enjoyed watching all the Hawaiians compete, like Mike and Derek, Hans and Dane Kealoha. Pancho Sullivan is one of my favorite surfers, too. And today, I like watching John John Florence come into his own and take on Haleiwa, Sunset and Pipeline. There's so many kids today surfing good not just on Oahu, but Maui, Kauai and the Big Island. I see a lot of future Hawaiian World Champions.
What's your advice for those trying to win this year's VTCS?
It's all about working out a formula. For my surfing, I felt that no one could beat me at Haleiwa. The Triple Crown is all about numbers, so it was the only time of year that I was looking at numbers. I knew exactly what place everyone was getting and which guys surfed Sunset and Pipe well. I was always calculating. So, I would say overall that after the first event, you take a look at everyone and see where they're at.
With your six wins in your Triple Crown resume, did you have six big celebrations afterwards? Or did you celebrate in a different way?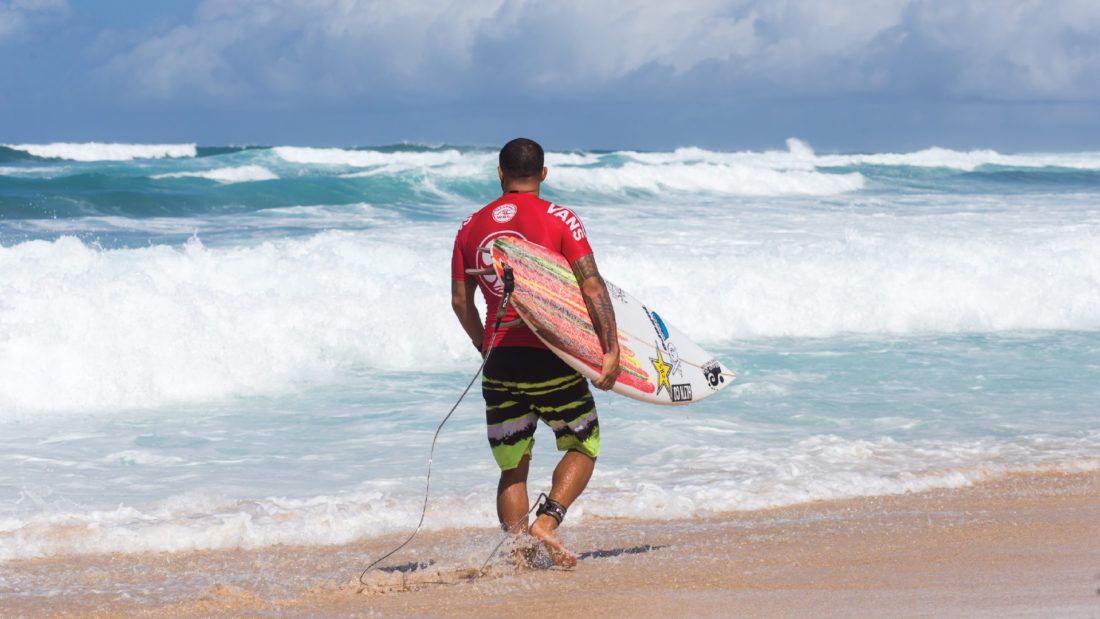 I never did celebrate the wins. I've never been one to go out, and winning the Triple Crown was never about the money. It was to get the wins and going home and preparing for the next season, the next event, the next heat. The win was always my reward.