You have a very unique art form. How did you come about transforming foam into art?
I believe that art is everywhere and within everything and the key to being able to see past the object and seeing what's within is the creative spirit.  Some see an old busted up surfboard and they only see rubbish but when I look, I see a piece of art waiting for me to uncover it. When I first started this new art form, my second child was born and I was working construction and struggling to pay the bills. I had no extra money and less extra time and on a Sunday morning at my house on Pupukea road. I was sitting outside and saw a half board stuffing a hole in the fence and the image of my first surfboard carving popped into my head. I didn't know how I was going to do it, I had never seen any other examples of this kind of art but I knew that it was possible. Little by little over time I developed the tools and techniques that I still use today to turn old broken and discarded boards into gallery quality one of a kind works of art.
Are there any other art forms that you enjoy or spend your free time doing?
During my free time, I like to create monster/ superhero sculptures. My son and I created this spider centaur maquette from Sculpy and wire, he came up with the concept and we designed it together and we sculpted and painted it.  I love trying new things and challenging myself in art forms that Iʻve never done before. I also have an extensive background in textile art. I've created Aloha Shirt designs for quicksilver, local motion, Hilo Hattie  and many more local and national brands.
What inspires you to create and more importantly, what is the inspiration from which you get your designs or themes?
The beauty of Hawaii inspires me. I look to nature and and get inspired by the plants, the landscapes, the ocean, the surf…the broken surfboards!
​Do you have any plans for this summer? ​
I've turned my home into my private art gallery, I'll show my pieces by appointment, check out my site to reach me.
What is your favorite piece and why?
My favorite piece is always the one that Iʻm currently working on.  Iʻm constantly pushing the limits of what can be done within the shell of a surfboard and with each new piece I'm going further and further  on my journey of discovery creating something new and something never seen before.  As the leader of this new art form in Hawaii, Iʻm trying to push past the obvious and show the possibilities of what can be done.
Other than Wy's gallery in Haleiwa, where are some other locations we can see your work?
​I mostly sell to private owners,  check out my website , I do art pop ups throughout the year.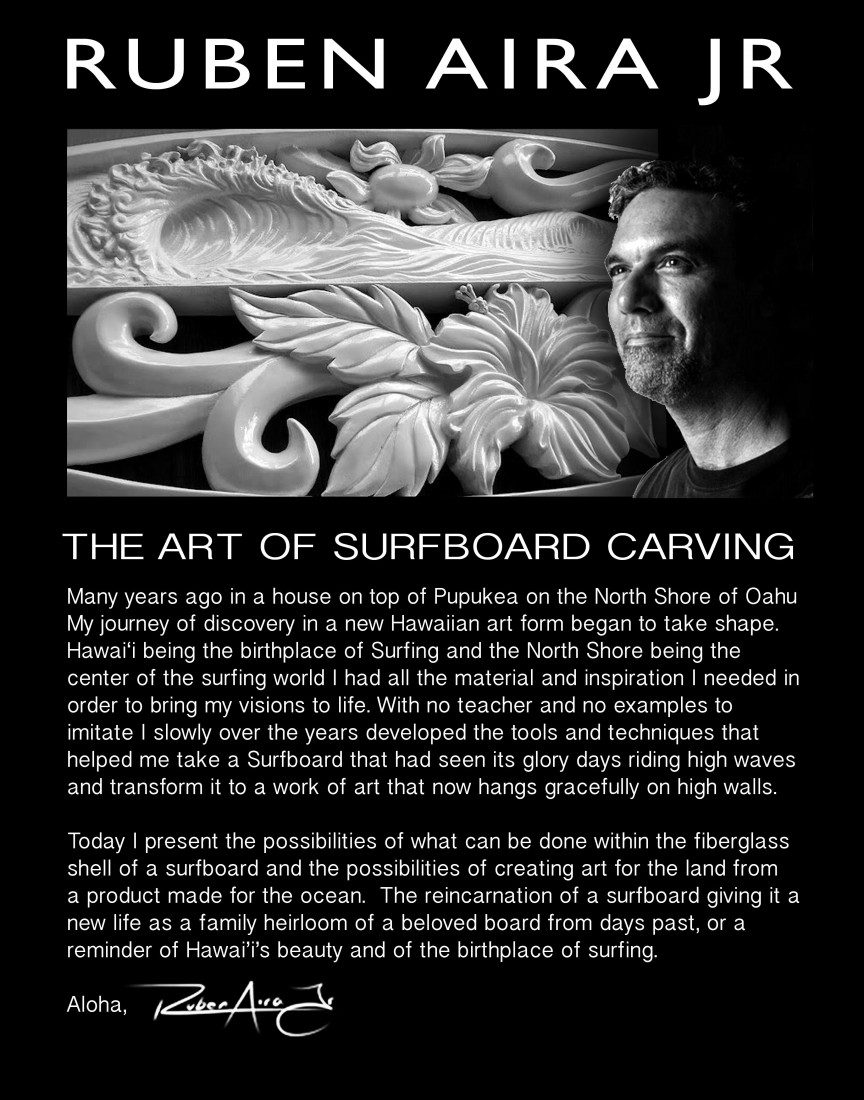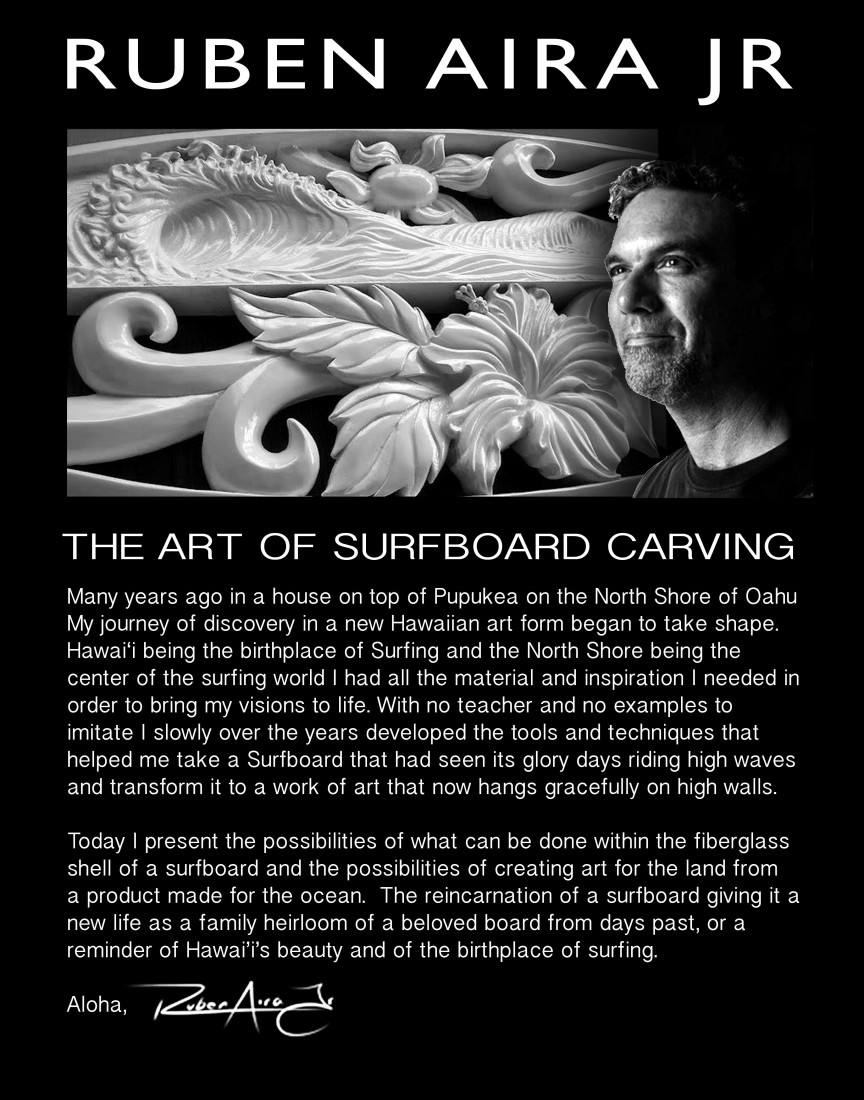 Can people contact Wys Gallery for commissioned pieces??
If someone has on old board with sentimental value that they no longer ride and would like to keep it as a reminder of days past I can pull it from the garage or yard and carve a one of a kind beautiful wall hanging of a favorite surf spot of a lost loved one or of anything that can be imagined. You can contact me or order online.