In November 2014, at the second to last stop on the ASP Qualifying Series – the Mahalo Surf Eco Festival in Itacare, Bahia, Brazil – one athlete in particular was contending for a game-changer. It's true that QS points are crucial for all competitors, but for Tatiana Weston-Webb, it was the difference between making a dream come true or watching it slip away from grasp.
Narrowly beating fellow Hawai'i surfer Alessa Quizon in the final by 1.10 points, Tati triumphed at the event and earned herself a well-deserved spot on the coveted tour. Goal accomplished. Dream come true. A priority for any aspiring pro, the WCT is where careers are made, and also where they end. For Tatiana Weston-Webb, this is just the beginning.
The first stop on the Women's World Championship Tour is coming up this February 28 – March 11 on the Gold Coast, so Freesurf caught up with Tati before the jet setting and 2015 touring began. We're happy to hear that the blonde athlete is as grounded as ever and poised to make 2015 a fun first year on the 'CT. Garnering the sunshine of the Aloha State, Tatiana Weston-Webb is glowing with confidence and grace.
How has your winter been so far?
It's been super fun! I haven't gotten too many waves on the North Shore of Oahu, but I've had some fun sessions at home. Hopefully toward the end of this winter I'll get a few at Pipe!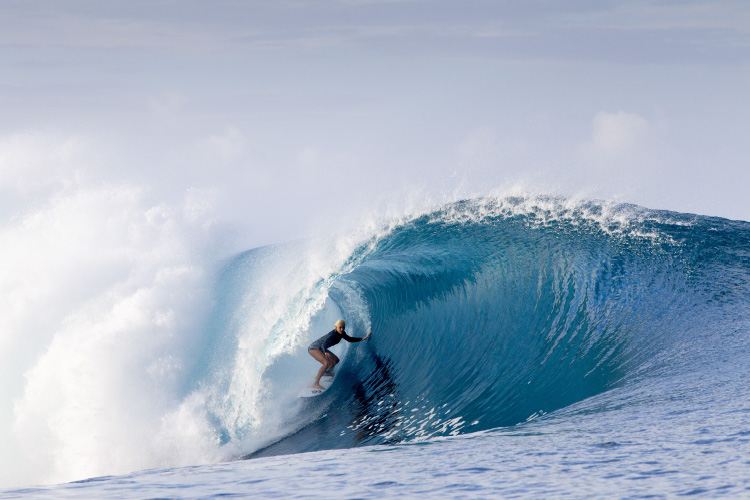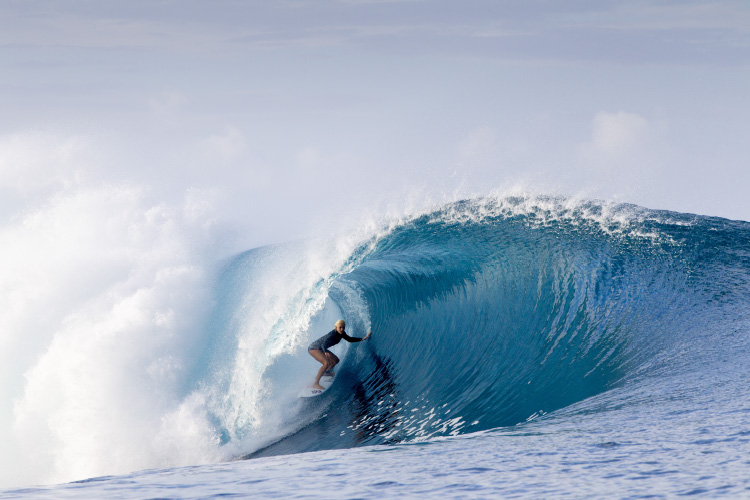 Any 2015 resolutions?
Yes, only a few because I feel like I've accomplished a lot this past year. They are to make a final in a WCT event, finish top ten, and take more pictures and appreciate more.
Congrats on a successful 2014! Tell us about some of your highlights
Thanks! I think my all time best moment in 2014 was qualifying, that was the most surreal experience because I've wanted it ever since I was a grom. My second best experience was being able to tow in to Teahupoo while they were filming for Point Break II. My third best experience was getting to win the GoPro Challenge at CloudBreak. That was so amazing because I got to beat men on the WCT. I never would've thought that could happen!
What did you think of the triumphs and victories during the 2014 WCT and the VTCS? Who were you personally rooting for throughout the events? 
I thought it was so exciting and fun to watch. But in the end a few people that I really wanted to qualify didn't. I wanted my boyfriend Jesse Mendes to qualify but he missed out by a few spots, as well as Torrey Miester. I was really stoked for Keanu Asing because he's been a good friend for a while now and we've been on the Hawai'i Surf Team together and he officially qualified in Hawai'i.
So you and Jesse Mendes are an item…
Yes, Jesse and I are dating. We get along really well and I think we compliment each other. We've been dating since the WQS in Cabo, so it's about 6 or 7 months now! We've known each other for a really long time, but we just grew to like one another. We try to see each other as much as possible, but it's hard because the WQS events are on pretty different schedules.
What are the pros and cons of dating a professional surfer?
The pros are that you spend so many hours in the water and they are always with you. The cons are that you will go a few months without seeing each other. But it's worth it in the long run.
Okay, back to you. How are you feeling about your first year on Tour?
Honestly, there are times when I feel so confident and so ready, and then there's times where I'm thinking about the girls that I'll go up against and how well they surf and then my heart starts to thump. Any thought of competition gives me a bit of an adrenaline rush and I can't help that!
Which event are you looking forward to most?
I'm really looking forward to Bells, because I've already won two international GromSearches there and I feel like I'm very powerful on my backhand.
Who is the woman to beat this year? 
Courtney Conlogue or Steph.
In your opinion, what characteristics are crucial to becoming a champion? 
Hard work, dedication and focus, but most importantly I think it's the person that's having the most fun. I think Steph is a good demonstration of those characteristics.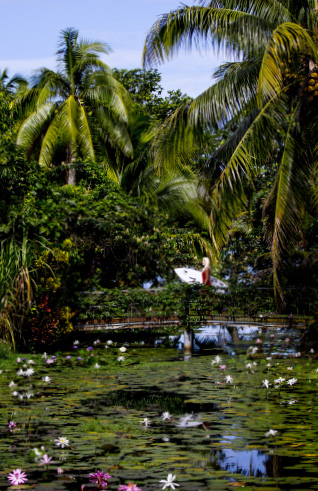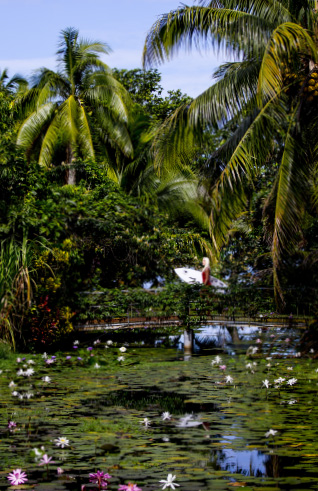 Your biggest supporters?
My family will always and forever be my biggest supporters. They will be there for me during all my highs and lows, and no matter what I can always count on them.
Biggest inspiration?
I look up to a lot of female surfers, past and present. I love watching Steph the most. In reality, I look up to the whole top 17. But I really look up to other athletes that work so hard to reach their goals and make it to the Olympics. There are too many!
What does a normal day in the life of Tatiana Weston-Webb look like?
I wake up, have a coffee, eat a healthy breakfast, and check the surf. Then I either surf or work out depending on the waves. Then eat a healthy lunch, hangout for a little, then try to surf again. Come home, work out if I haven't already, eat dinner, roll out, stretch a little, then sleep!
Sounds like a healthy lifestyle! What's your favorite thing to eat? 
Yes, I can't live without healthy food. I love every fruit, mostly every veggie and anything dark colored. I'm anemic; which means my blood is low in Iron, so after every meal I have to take iron pills. But I try to eat foods that are high in iron, like beans, acai, beets and spinach. I'm also a steak lover!
What are your workout regimes?
I like to switch up my workouts as well as the people I work with. If I'm traveling, then I do my own exercises. If I am on Oahu, I work out with Kahea Hart. If I am at home, it's either my own routine or I go to Gabby Hamilton's work out class because it's a ton of fun and all my friends go!
Any guilty pleasures?
My guilty pleasures would have to be eating sweets. Ice cream is my weakness. As well as sleeping in. I'm a really big fan of a long slumber.
Are you working on any personal projects or hobbies?
I love to take photos, so I'm starting to ScrapBook everywhere I go!
What are you excited about for this new year?
I'm looking forward to traveling everywhere and indulging in new places, cultures and people!
pau