By: Tyler Rock
The IBA Hawai'i Tour brought its second stop to Sandy Beach on the southeast shore of Oahu. Well known as a bodyboarding mecca, the Sandys venue of the Half Point reef is one of the most popular stops for the bodyboard tour.
Day one of the event featured the Men's and Women's Pro field as well as the newly added Master's division and a mix of south and east swell provided plenty of wedges to boost. In the Men's Pro Division, it was a close battle between two legends, with Jeff Hubbard just edging out Guilherme Tamega.
The second day of the event highlighted the Junior Pro, Drop Knee Pro, and Stand Up divisions in the cleaned up conditions. The Junior Pro division saw Waimanalo's own Kawika Kamai take out the win for the second event in a row, but this time at his home break.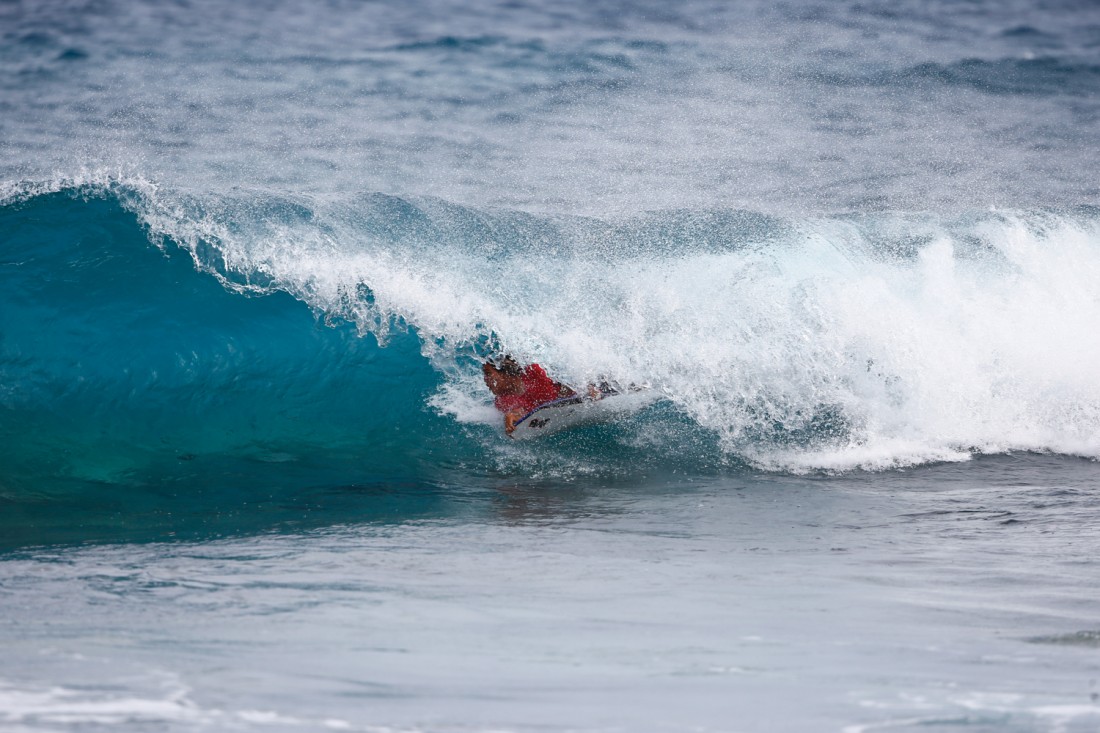 Perhaps the most intriguing new division for the IBA Hawai'i Tour is the Stand Up bodyboarding division. A throwback to the early days of bodyboarding, this resurgence always provides exciting rides as well as funny wipeouts. Taking the top place this time was Maui's Mack Crilley who wowed the judges with a smooth snap to reverse.
Next up for the IBA Hawai'i Tour is stop number three, set to take place on the Big Island of Hawai'i. 
Final Results:
Men's Pro 
1st Jeff Hubbard
2nd Guilherme Tamega
3rd Kahekili Labatte
4th David Phillips
Women's Pro
1st Karla Costa-Taylor
2nd Melanie Bartels
3rd Lindsey Yasui
4th Daniela Ronquillo
Junior Pro
1st Kawika Kamai
2nd Cordon Stapp
3rd Tanner McDaniel
4th Matthew O'Rourke
Drop Knee
1st David Hubbard
2nd Cole Hansen
3rd Dayton Wago
4th Mack Crilley
Masters
1st Berrios Cordova
2nd Pat Caldwell
3rd John Kamai
4th Ben Severson
5th Keith Sasaki
Stand Up
1st Mack Crilley
2nd Kawika Kamai
3rd David Hubbard
4th Landon Gaspar